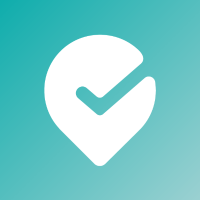 Full Time
Applications have closed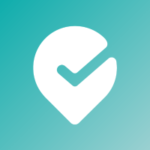 Website Offline Media, Inc.
Avoid Average Weekends
Offline—the fast-growing digital media brand for local entertainment and things to do in Raleigh-Durham, Charlotte and Nashville—is expanding its team and looking for a Chief Content Officer to oversee the operations and creative direction of our Digital Content Team, over both branded and organic content. This person should be an editor and operational mastermind at heart, as well as extremely comfortable partnering with sales teams and clients to create compelling content campaigns.
How You'll Make an Impact:
**Lead the charge to scale Offline's organic and branded content operation to reach a 1.0MM run rate**
Manage budgeting, P&L and headcount for our growing team of 3 Digital Content Specialists, plus freelance staff, expanding the team as necessary to reach company goals.
Work collaboratively among the team to develop processes and procedures to make sure the content operation is a well-oiled machine.
Envision the future of our content operations and develop strategies to scale effectively.
Oversee (and get your hands dirty) in the execution of compelling, larger-than-life branded content packages, and work with our CEO and (eventually) sales team to pitch and sell them.
Continuously monitor the execution of each campaign to ensure that it is impactful and authentic to both brand (important) and reader (more important).
Develop and train the team on best practices for pitching and selling branded content and onboarding and brainstorming with clients.
Work collaboratively with our CEO to continuously monitor and adjust our pricing model based on distribution trends, new executions and resource allocations.
What Will Set You Up For Success:
6-8 years experience in digital media, including significant experience managing branded content campaigns (digital, video, interactive) and operations for a daily publication.
Significant experience navigating client relationships and integrating with a sales team while maintaining editorial voice and interests first and foremost.
Being a high-level thinker with the proven operational chops to make those ideas come to life across editorial, marketing, design, tech, and other teams.
An obsession with metrics; knowing how to define, track, and communicate results of branded content campaigns.
A track record of effectively hiring and managing freelancers and staff members.
What Will Set You Apart
Being a mission-motivated believer. When's the last time you did something in the physical world that is or would covered on Offline? Took a vacation? Spent 1-1 time with people you care about? Would you use Offline regardless of whether you worked here?
Being obsessive about the trends, best practices, and future of branded content.
Being most comfortable in a fast-paced, often changing environment.
• Being known for an exemplary work ethic, positive attitude, and can-do spirit.
More about Offline
Why we exist
We believe that life is meant to be lived—that experiencing the world around us, trying new things and meeting new people ignites us.
What we do
Offline is a premium digital media company and the fastest-growing way for millennials in Raleigh-Durham, Charlotte and Nashville to explore their city and decide how to spend their time and money.
Every day, we create and curate video, photo and written content that goes beyond basic entertainment—it inspires our audience to get out and live in the world around them.
When we fulfill our brand mission, we help our audience try new things, meet new people and build new relationships that strengthen their communities. Our vision is to bring that impact to 50 cities by 2020.