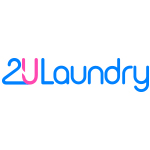 Full Time
Applications have closed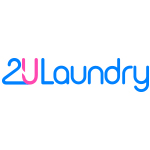 Website 2U Laundry
The new way to do laundry and dry cleaning.
Mission:
2ULaundry is on a mission to give people time back to do what matters most in life starting with a new experience and solution to the worlds most hated household chore…laundry. We merge next-generation logistics technology, an innovative cleaning process, and an old-fashioned dedication to customer satisfaction to create millions of hours of free time for our customers and even more magical moments for their families.
Role:
Are you a jack-of-all-trades creative marketer who is comfortable with graphic design, photography, and copywriting? Do you love the thought of making fun, interesting content and getting paid to do it? Can you tell a story in a compelling way with the perfect meme, GIF or video? Are you obsessed with social media and pop culture? If so, this is the role for you!
2ULaundry is hiring a Content and Creative Specialist to join our rapidly growing Marketing team. In this role, you will be responsible for developing creative for a variety of marketing campaigns across channels that tells the 2ULaundry story. We know that amazing creative combined with effective storytelling drives customer acquisition and retention…and are looking for a bright and creative mind to help us bring our brand to life.
What You'll Do:
• Create and maintain marketing calendar to coordinate creative content across e-mail, social media, print, and blog
• Develop all creative including video, photography, graphic design, copy and illustration across marketing channels (e.g. social media, e-mail, display, print, landing pages) to support revenue growth
• Work with our marketing team to concept and bring to life amazing creative campaigns
• Support customer acquisition and brand-building through the development of a blog and other written content that caters to multiple audience segments
• Grow organic existing social media channels (Facebook and Instagram) through organic content and build out new channels (e.g. Pinterest)
• Manage external vendors including our social media agency and outside photographers and videographers as needed
Who You Are:
• Copywriter – you've got a way with words…clever, playful, attention-grabbing words that get customers to act, words that tell the 2ULaundry story and connect with our customers' cores and simple, clear words that explain the ins and outs of laundry and dry cleaning
• Designer – your design aesthetic is on point and you can work quickly to create assets using a variety of programs and platforms
• Photographer/Videographer – you know enough to be dangerous with a camera and can plan, shoot, and edit photos and videos for social media creative
• Self-starter – you can power through ambiguity and thrive in a fast-paced, dynamic start-up environment
• Organized – you're able to prioritize (and re-prioritize), manage multiple projects, have a keen attention to detail, and meet deadlines
• Team Player – you collaborate well with others, are able to ring multiple people together to achieve a goal, and are receptive to feedback
• Fun – duh.
Qualifications:
• Education from a Design or Graphics Arts school or a BA/BS in Advertising, Marketing, Arts, English, or Creative Writing
• 2+ years of digital creative/design and marketing experience
• Advanced proficiency with Adobe Creative Suite (Photoshop and Illustrator), Canva, Facebook Ads
• Ability to deliver videos with cuts, graphics, sound and other elements that convey a quality production value and a level of technical sophistication
• Must be able to provide a link to an online portfolio that displays examples of content across channels for B2C companies/brands
• Must have access to own DSLR camera
What You'll Get:
• We are committed to professional development and can promise a fast-moving environment where you will be challenged and stretched on a daily basis.
• Competitive compensation and very early stock options
• Open Vacation Policy. Rest when you need it, rock when you don't
• A high-caliber team and tight-knit, collaborative work environment
• Kickass office at Ponce City Market
• FREE Laundry & Dry Cleaning (Now who doesn't want that?)
The Company:
Our customers trust 2ULaundry with their most treasured garments because of our unwavering commitment to the perfect customer experience and our obsessive passion for quality. Behind the scenes? We come to work happy because magical moments can only be created by magical people. We always have our customer experience in mind as we continue to grow our business, and we take our employees experience just as seriously. We make sure our team members have the runway for growth, the feedback and transparency needed to continuously evolve in their professional development, and the support needed to do incredible work.
2ULaundry is growing rapidly since launching in 2016. We have raised over $2.5M in funding, were voted Startup of the Year in 2016, and recently joined the globally recognized Techstars Accelerator Program in Atlanta, GA. We are a collaborative team of 35 people across marketing, operations, customer experience, product, data, finance, and engineering, with offices in Charlotte, NC, and Atlanta, GA.