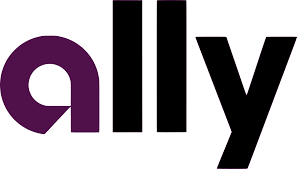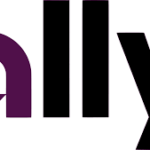 Website ally financial
Ally Financial Inc. (NYSE: ALLY) is a leading digital financial services company and a top 25 U.S. financial holding company offering financial products for consumers, businesses, automotive dealers and corporate clients. Ally's legacy dates back to 1919 and the company was redesigned in 2009 with a distinctive brand, innovative approach and relentless focus on its customers. Ally has an award-winning online bank (member FDIC), one of the largest full service auto finance operations in the country, a complementary auto-focused insurance business, a growing digital wealth management and online brokerage platform and a trusted corporate finance business offering capital for equity sponsors and middle-market companies.
Overview:
The Director of Public Relations role will be responsible for developing, managing and executing strategic external communications programs to advance Ally's business goals. This position will support Ally's consumer banking business, products and initiatives with a focus on external communications and media relations.
Responsibilities:
• Develop and implement proactive external communications strategies that support the larger goals of Ally's consumer banking business and products.
• Create strategic and tactical communications, including plans, press releases, media materials, media pitches and messaging to support key business initiatives.
• Build and sustain productive relationships with key business, consumer and trade publications consistent with Ally's target demographics and respond to inquiries from the press regarding the business.
• Collaborate with broader marketing team, business partners and agencies to enhance initiatives.
• Analyze results of key initiatives and propose recommendations to achieve goals.
• Build and cultivate strong relationships with client groups and key subject matter experts to develop appropriate messages and communications.
• Contribute to the effectiveness of the Marketing function, including participating in general departmental deliverables and forums and implementing best practices from the team.
• Manage external events and work with partners to ensure high standards and excellent quality is delivered in terms of content, environment and logistics.
Qualifications:
• Bachelor's degree in communications or journalism required.
• 5-10 years' experience in a similar communications role, particularly with respect to interacting with media.
• Creative thinker with proven ability to propose new ideas to promote existing consumer-facing products.
• Demonstrated ability to operate in a cross-functional environment to develop solutions to maximize business results.
• Understands completely and complies with the highest level of ethical judgment.
• Strong leadership qualities and experience working with senior-level executives.
• Strong ability to manage multiple deliverables.
• Ability to foster collaborative work relationships with people at all organizational levels.
• Excellent oral and written communication skills.
Compensation program:
Ally's compensation program offers market-competitive base pay and bonus pay potential based on achieving personal and company goals. Plus, we have a flexible paid time-off program with an emphasis on work-life balance. Ally offers a variety of benefits to protect your health and well-being, provide financial security and balance your work-life needs including the following.
• Industry-leading 401K Retirement Savings Plan including Matching and Company Contributions.
• Comprehensive wellness program with financial incentives designed to help you achieve your best health.
• Flexible health insurance options including dental and vision.
• Pre-tax Health Savings Account with generous employer contributions.
• Pre-tax dependent care and commuter benefits.
• Other work-life integration benefits including paid parental and caregiver leave, adoption assistance, back-up child and adult/elder care, child care discounts, tuition reimbursement, LifeMatters Employee Assistance Program, Weight Watchers and other employee discount programs.
Ally is an Equal Opportunity Employer. We extend equal employment opportunities to qualified applicants and employees on an equal basis regardless of an individual's age, race, color, sex, religion, national origin, disability, sexual orientation, gender identity or expression, pregnancy status, marital status, military or veteran status, genetic disposition or any other reason protected by law.