Full Time
Applications have closed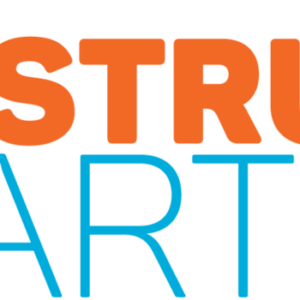 Website Instruction Partners
We work shoulder to shoulder with teachers and leaders to strengthen instruction and unlock student potential.
This is a full-time position preferably located in Nashville, Tennessee, with regular national travel expected.
Who We Are
Instruction Partners is a team of educators guided by a simple belief: you should be able to walk into any classroom and see every student engaged in the kind of challenging, inspiring, and supportive learning that will open doors and help them reach their potential. We believe this vision can be a reality for every child, in every classroom, in every school, in every district.
What We Do
We believe if we can unlock the practical actions that have powered student growth and translate it into effective support for schools and educators, we can get better faster, together. We do this by working shoulder-to-shoulder with teachers and leaders to improve the quality of instruction in core academics. Specializing in small schools and districts, we work in two ways: through partnerships with districts and schools to assess and pursue options for instructional improvement, and by providing teachers and leaders with targeted support to solve the real-world instructional challenges they face in their classrooms.
Position Description
We specialize in working with smaller school systems. This includes rural systems as well as charter schools and innovation zones within larger systems. We currently work with 15 charter systems and innovation zones in Tennessee and Indianapolis. We seek to hire a full-time Executive Director (ED) of Innovation to lead and grow our work in this innovation space, to deliver support that leads to measurable change in instruction, and to offer professional learning opportunities for teachers and leaders. We seek an instructional leader who is passionate about improving teaching and learning, a dynamic and results-oriented team manager, an inspiring communicator, a coalition builder and a learner to chart the course of Instruction Partners' work in the charter sector.
Responsibilities
Lead partnership development and recruitment as well as new site development in innovative spaces (including charter work, autonomous zones, and some new site development):

Grow the Instruction Partners network by determining the strategy for support and expansion to new systems
Determine city-by-city growth strategy based on key conditions for success
Develop new partnership models, with a focus on instructionally-focused turnaround support work, to strengthen results for students
Work with funders focused on key cities and cross-cutting initiatives in this space to understand strategy and support options
Launch a leadership council of innovation leaders to manage the direction of the work
Work with other instructionally-minded partners in the field to ensure collective impact

Deliver service that leads to stronger instruction and student learning for partners:

Manage the team to deliver high-quality instructional support services to every school and system, resulting in short- and long-term improvements in instructional practice and student learning
Propose and, in partnership with central support team, pilot services to help systems strengthen instruction that may become part of the central Instruction Partners' menu
Continuously learn and hone a personal understanding of how to help systems develop systemic solutions to improve instruction and student outcomes

Manage the team to support success:

Manage the innovation team, including Directors of Instructional Support (DISes), Content Leads (CLs), and an operations coordinator
Manage (and in the first few years, help build) the processes to support delivery of service
Manage financial planning and accounting of up to $4M budget
Recruit and hire full-time staff members for the innovation team
Recruit and lead the process to select and train hundreds of part-time staff members (current teachers and leaders) to work with Instruction Partners in a part-time capacity
Model and hold team members accountable to Instruction Partners' culture and core values
Candidate Qualifications And Traits
Commitment to excellent daily instruction for all students
7-10 years of experience leading instructional improvement efforts for a school, charter system or non-profit, with a track record of successfully improving student learning
Uncommon level of personal responsibility and goal orientation
Demonstrated achievement growing networks and building strong relationships in public education
Convincing public speaking and facilitation that engages and inspires; ability to articulate inspiring educational vision that leads others to follow
Ability to deal with ambiguity and resolve conflict directly
Ability to travel to charter systems located throughout the country weekly, to Nashville quarterly, and to occasional national conferences
Enthusiasm for exciting yet demanding work in this start-up leadership position
Instruction Partners' Core Values
We are optimists: We believe that every student can succeed and that educators, with the right supports, can lead them to success. We aren't scared of challenges, but have the courage and sense of possibility to overcome obstacles while holding high expectations and maintaining a sense of possibility for students, educators, and ourselves.
We are learners: We know there are always ways to improve. We believe our long-term success is a result of how well we learn. We seek to understand the best of what is known, we reflect on successes and challenges and we always look for ways we can grow.
We are big-hearted: We care deeply about each other and our work, and we know we can accomplish more together than alone. At all times, we communicate with kindness and empathy. We value diverse perspectives and honor individuality. We operate with no egos.
We are relentless: We pursue excellence by setting ambitious goals, working hard to overcome obstacles and boldly trying new things to ensure each student learns at a high level.
We are practical: We believe support should be thoughtful by meeting people, schools, and districts where they are. We look for ways to work smart, focus on the most relevant impact, and reduce friction to make it easier to take action.
We are direct: We honor each other by being honest, even when it is difficult. We are straightforward about what we know and what we do not. Our respectful directness allows us to align our relationships and conversations toward our shared goals.
CompensationCompensation is competitive with leadership roles in the charter and nonprofit sector positions and is commensurate with experience. Detailed information about the organizational compensation philosophy is available upon application. Competitive benefits and private retirement investment options are available, as well as a generous vacation policy.Application ProcessPlease submit the application components, including a cover letter addressed to Emily Freitag, CEO. The process will include a work exercise as well as multiple interviews with the CEO, board, leadership team and full team.Instruction Partners provides equal employment opportunities (EEO) to all employees and applicants for employment without regard to race, color, religion, sex, national origin, age, disability or genetics. In addition to federal law requirements, Instruction Partners complies with applicable state and local laws governing nondiscrimination in employment in every location in which the company has facilities. This policy applies to all terms and conditions of employment, including recruiting, hiring, placement, promotion, termination, layoff, recall, transfer, leaves of absence, compensation, and training.