Full Time
Applications have closed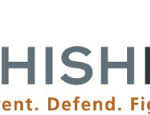 Website PhishLabs
PhishLabs, the leading provider of cybercrime protection and intelligence services, headquartered in Charleston, SC, is seeking an experienced Software Engineer to join our exceptional team dedicated to fighting back against attacks that exploit people.
Why PhishLabs? Online threats continue to grow and change. Effectively countering those threats requires continuous improvement, innovation, and creativity. PhishLabs offers an opportunity for skilled engineers to channel their creativity and innovation toward countering these threats in an environment of respect and collaboration. Engineering for PhishLabs presents an opportunity to challenge yourself technically while benefitting the online ecosystem. With a team of world class security experts, a strong base of top-tier clients and the increasing sophistication and proliferation of cybercrime, PhishLabs is very well positioned to continue its rapid growth.
Career Opportunity
Reporting to the Director of Engineering, you will be part of our growing engineering team, developing web scale threat detection systems, helping to automate our security operations center, improving efficiency of our detection, analysis, and monitoring systems, and building compelling tools to help our clients and our operations center better understand and mitigate existing threats. You will provide full life-cycle software application development using current agile practices, automated unit and integration tests, continuous integration and continuous deployment.
How you will impact PhishLabs and our clients
Design, code and debug applications in multiple software languages
Participate in development planning, code reviews, software demonstrations, build maintenance and automated deployments
Support, maintain and document software functionality
Integrate software with existing systems
Maintain compliance with engineering processes and standards
What you need to SUCCEED
Bachelor's degree in Computer Science or related engineering field and 7+ years of experience in a software engineering discipline
Experience developing and supporting software for 24/7 mission critical operations and/or SaaS based products
Excellent written and verbal communication skills
Strong interpersonal skills and the ability to effectively work and contribute in a team environment
The ability to work independently and manage time effectively in a fast-paced environment
A love of learning about the latest developments in technology and software development and the desire to share your knowledge with your team
A passion for security and a strong understanding of information security threats and vulnerabilities and the active exploits which take advantage of these vulnerabilities
A demonstrated history of solving tough problems through innovative software design and development
A desire to work in a startup-type environment
The Technical Stuff – Technologies Required & Preferred
Expertise in at least 2 modern languages, e.g., Go, Java, C++, PHP, and/or JavaScript
​Experience or strong interest in Go (golang)
Full-stack web product development on Linux with Apache and MySQL
Experience with JSON, RESTful web services, asynchronous / concurrent programming models
Good understanding of loosely coupled, modular software design is required
Bonus points
Experience with PHP
TCP/IP networking and application protocols
Experience with internet security threats and mitigation
Experience or strong interest in the React JavaScript library
Experience with designing and developing web-based systems at large scale