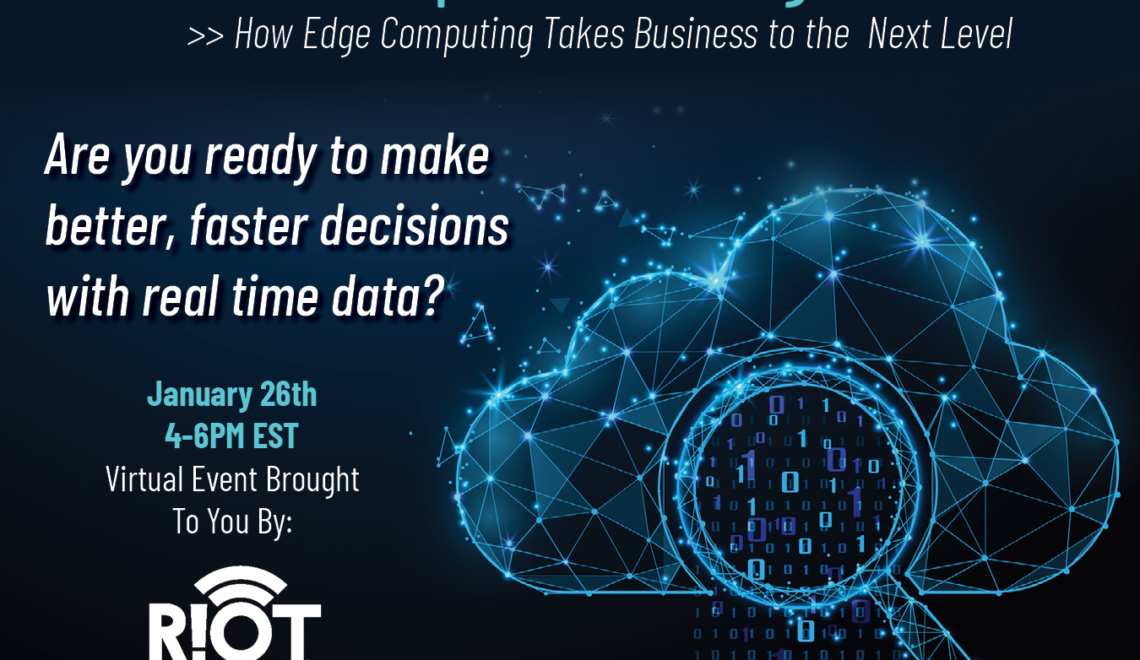 RIoT is excited to provide a venue for experts to deeply engage on the intersection of 5G and Edge Computing. Competitive Edge: How Edge Computing Takes Business to the Next Level explores industry innovations that are unlocked by these new technologies. Speakers lay the groundwork for understanding this slice of the technological and business landscape.
5G is rolling out globally. Small, powerful and energy-efficient computing capabilities are reshaping IT infrastructure. These combine to enable new industries like drone air traffic control and smart city automation. RIoT has seen the edge computing industry thrive and expects continued growth. Gartner predicts that 75% of all enterprise data will be created and processed outside of a traditional centralized data center or cloud by 2025. 
Understanding how to leverage new computing paradigms is essential for organizations that currently use cloud computing. Our experts articulate where predictive analytics and low latency applications can change the operational and business landscape. 
As part of RIoT's mission of advancing economic development through technology, RIoT is pleased to offer this event to industry leaders, entrepreneurs, professionals and students as an opportunity to stay ahead of emerging technology trends in order to maintain and develop "competitive edge."
"For organizations that want to take advantage of rapid response time, mitigate exposure of Personally Identifiable Information, and need reliable infrastructure; paying attention to what is happening in Edge Compute and 5G will be essential," says Chris Meyer, RIoT's Director of Partnership West.
Speakers from IoTM, EDJX and BLDG-25 will be participating. The event platform will be hosted by RIoT ecosystem startup, Socialize. Socialize is a virtual event platform that recreates both the large group and the 1-on-1 impromptu discussions that happen at in-person conferences and networking events. They participated in MISSION-R, an initiative launched by RIoT in April of 2020, designed to support innovation for public and economic health in the aftermath of COVID-19. Socialize has since grown to an active startup with six employees.
To register for Competitive Edge, visit RIoT's meetup page at https://www.meetup.com/RIoT-NC/events/275065787/