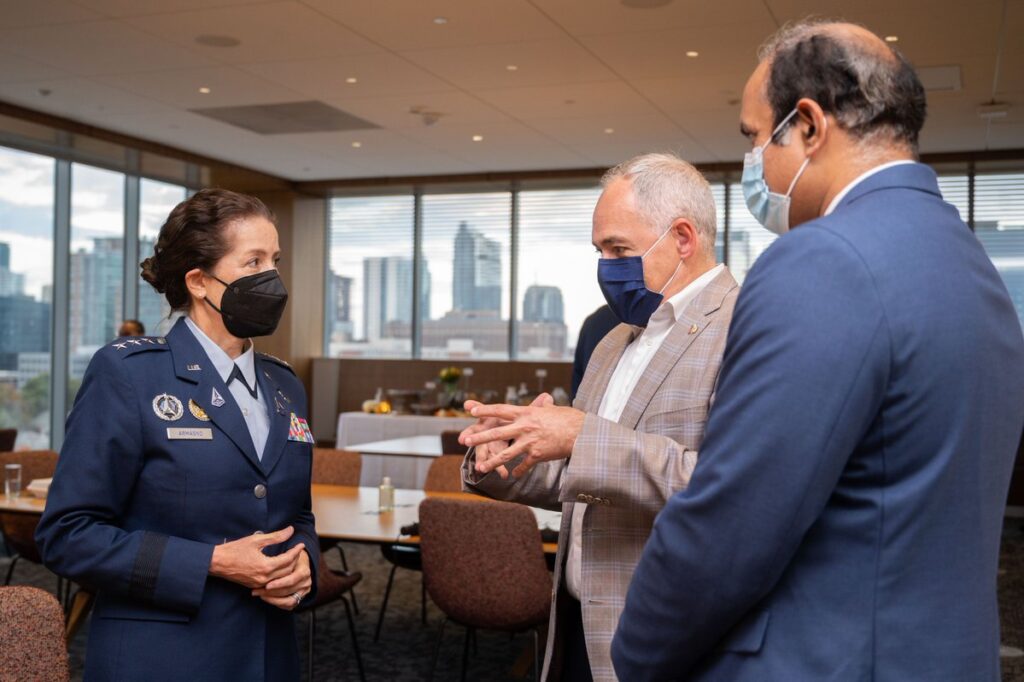 U.S. Space Force Recognizes Georgia Tech as New Strategic Partner
ATLANTA – Student Space Force. Georgia Tech and the U.S. Space Force launched a strategic partnership to develop a high-caliber aerospace workforce and collaborate on advanced aerospace research. As part of a comprehensive agreement, the two parties signed a memorandum of understanding, making Georgia Tech the newest member of the U.S. Space Force's University Partnership Program.
The U.S. Space Force — the sixth and newest branch of the U.S. Armed Forces — established the University Partnership Program to identify, develop, and retain a diverse, STEM-capable workforce to further its mission to protect U.S. and allied interests in space. Through the partnership, the Space Force will seek to recruit new members and also create educational and leadership development programs for existing Space Force employees. Georgia Tech was selected for its outstanding aerospace engineering research, its expertise in national defense and security, the diversity of its students, and its robust ROTC program. Get more info.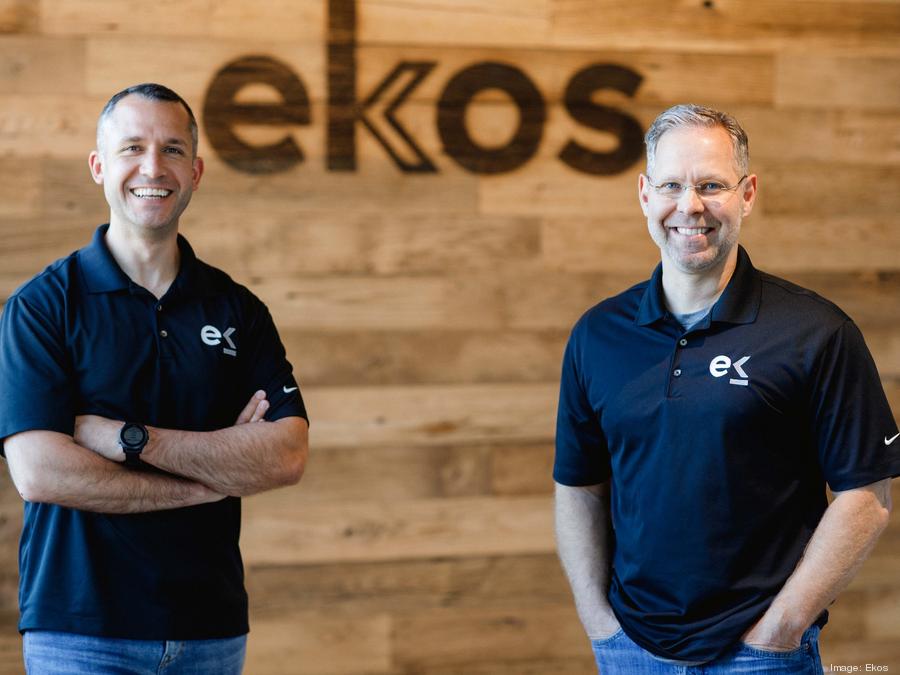 Tech in the South
CHARLOTTE – Brewing Software. Ekos Order Hub, which launched in September, is a digital portal that lets bars, restaurants and distributors order from local brewers through an online system. Co-founder and Chief Executive Officer Josh McKinney said the platform helps streamline communication with suppliers, reduce order errors and provide more accurate order information and delivery dates.Founded in 2014 by McKinney and Greg Forehand, Ekos provides business management software to breweries, wineries, cideries and other independent makers. It helps them manage things like inventory, production, sales and accounting. Read more about Ekos.

RICHMOND – Clean Cars, Clean Air. Wellsmith Apartments, owned and operated by Gumenick Properties, recently installed electric vehicle charging stations on-site. Alleyn Harned, Virginia Clean Cities executive director said he's excited about the EV chargers. Harned works to advance air quality improvement, economic opportunity and energy security through deployment of alternative fuel vehicles and infrastructure. Gumenick Properties operates Wellsmith and several other residential commercial sites at Libbie Mill-Midtown. Dancy said the neighborhood now has 15 EV charging stations capable of charging 30 cars at once. Get the scoop.

MEMPHIS – Granting Intelligence. U of M electrical and computer engineering professor Eddie Jacobs earned a $2.7M grant and will lead the "Multi-UAS Multi-Sensor Intelligence, Surveillance, and Reconnaissance" project, which brings together researchers from U of M, University of Arizona, and the University of Central Florida. The hope is to develop UASs for wide-area intelligence, surveillance, and reconnaissance. The group will focus on experimental research with UASs and multiple sensors to advance technologies and improve simulation fidelity. Learn more.

JACKSONVILLE – Granting Intelligence. PS27 Ventures completed its second round of investment in Jacksonville-based restaurant tech company Hazlnut. Hazlnut raised $3 million from Atlanta Ventures and PS27 Ventures Rhea Fund in a Series A funding round. This will be the second investment round from PS27 Ventures who now owns a large share of the SaaS company. Hazlnut allows restaurants to use its software templates for online ordering, menus and apps. Read the full story.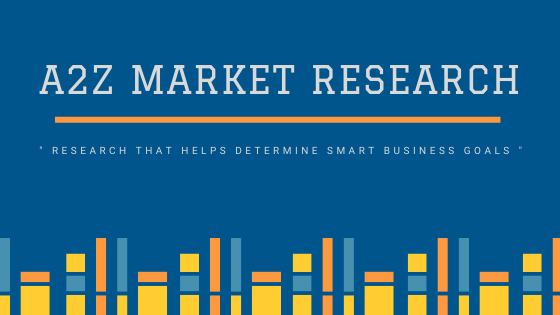 DIG NATION Member Rundown
TriNet Featured on HR Service Market Research Report and Forecast to 2028
HR Service Market research is an intelligence report with meticulous efforts undertaken to study the right and valuable information. Companies in this industry provide outsourced human resource and employment placement services and DIG NATION member TriNet was featured as one of the many companies influencing this market. Read the full report.

???? Calling All Members of DIG NATION
Don't forget, friends, we're here to help you connect with businesses and sharp people across the South. Upload your jobs, news, blog posts, events and much more to your profile on dignation.co.