The most essential events focused on tech, startups and innovation across the South.
Charleston Women In Tech Meetup at PhishLabs
September 21, 2017 @ 5:00 pm

-

7:30 pm

$10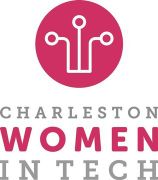 Charleston Women in Tech and PhishLabs are excited to announce our next meetup! Come check out PhishLabs' awesome new space and be inspired by our panelists in the HR industry. This meetup will focus on celebrating women who have pursued careers in tech, climbed the corporate ladder, and balanced work and life to excel in the tech industry. Panelists will include representatives from PhishLabs, Immedion, PowerHouse, and Blackbaud.
A breakout sessions will be lead by PhishLabs HR team and focus on the full lifecycle of the recruit – strong resumes, presentation, negotiations, and how to integrate yourself onto the team.
This event is intended for students and professionals, interested in connecting with other women in the tech industry. Men are always welcome to come and support our women members!
All proceeds go directly to support CWIT and our youth coding program, CodeON.
If you are a student, you can attend this event for free!  You can simply email Carolyn at [masked] and we will add you to the RSVP list.
Feel free to come and mingle, talk code and become part of the women in tech community. All are welcome. No experience required 🙂
Light refreshments will be served.
A HUGE thank you to Phishlabs for hosting us and to our co-sponsors Lowcountry Graduate Center and Immedion!
PhishLabs
Founded in 2008, PhishLabs provides 24/7 managed security services that protect against phishing attacks targeting organizations' customers and employees. The company analyzes millions of potential phishing attacks every day, providing global visibility and insight into the phishing threat landscape. PhishLabs' experts use this visibility and insight to manage phishing awareness training programs, completely mitigate phishing attacks, and provide impactful threat intelligence. Top financial, healthcare, and technology companies rely on PhishLabs to avoid fraud losses, security incidents, and data breaches due to phishing attacks.
www.phishlabs.com
Immedion
Immedion is a cloud, colocation and managed IT services provider dedicated to keeping our customers' mission-critical data and applications safe, secure and always on. For over a decade, customers have leveraged our enterprise-class data centers and cloud services to minimize computer system downtime caused by commercial power outages, internet providers or other system failures. Immedion operates seven locations in South Carolina, North Carolina and Ohio.
www.immedion.com
Lowcountry Graduate Center
A consortium of the College of Charleston, the Medical University of South Carolina, and The Citadel, including other collaborative institutional partners, providing access to quality graduate education to advance careers of working professionals and meet the economic and social needs of the Lowcountry. The Lowcountry Graduate Center offers a variety of graduate degrees. Conveniently located in North Charleston, the mission of the Lowcountry Graduate Center is to increase access to advanced education by professionals in the workforce, support the region's employers and boost economic development in the Lowcountry.
www.lowcountrygradcenter.org
Want to add your event
to the DIG NATION calendar?