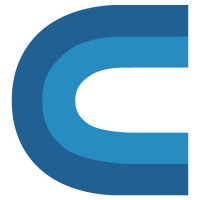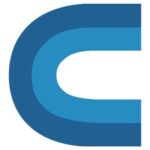 Website Catch Talent
IT & Communications
Software – Developer
South Carolina
Contract to Hire
Are you a passionate, Droid Developer that is interested in working for a progressive Federal contractor, that has a unique commercial corporate culture, great benefits and a ton of upward mobility? Then look no further!The Android developer position will be responsible for the development of native mobile Android applications written in Kotlin. Development will include building customized UI (e.g., forms, dashboards, charts, and graphs) and connecting UI to back-end services via RESTful APIs. Developers will follow Agile software methodologies and collaborate well within a team environment.
Responsibilities
Design, build, test, and deploy applications for Android platforms
Create application specifications, diagrams, flow charts and other documentation to support the design and development if needed.
Build out Android shared library for common features/services
Collaboration in a team environment to define, design, and deploy new features
Debug and fix application bugs
Maintain high standard of code quality and coverage.
Use of SonarQube software to inspect code
Continuous unit and integration testing to achieve 100% code coverage
Daily Stand Ups (DSUs) – 15 minute team meetings to give daily updates
Meet deadlines for completed tasks and software releases
Show demo of work to customers
Skills/Knowledge
Knowledge of Object Oriented principles
Agile software development methodology
Agile software development tools (Atlassian, GitLab)
Proficient in Kotlin programming language and understanding of Android ecosystems
Experience with databases (Mongo, PostgreSQL)
Source code version control (Git, Subversion, CVS)
Understanding of Android design principles and interface guidelines
Familiarity with RESTful APIs to connect to back-end services
Good sense of UI design and a user-oriented focus
Experience with Unit and Integration Testing
Experience and Education
Bachelor's degree in Engineering or Computer-related field
5 years minimum of professional software engineering experience with at least 2 years in Android development
Catch Talent is a high-touch recruiting agency that delivers end-to-end talent acquisition solutions to growing technology, digital media, and professional services companies. Headquartered in Charleston, SC, Catch brings decades of technical recruiting expertise to both local and national clients and offers a full range of flexible solutions including direct placement hiring, recruitment process outsourcing, contract, and contract-to-hire models. Catch specializes in the full talent attraction lifecycle by sourcing and recruiting qualified candidates who are interview-ready, culturally-aligned, and ready to make an immediate impact – learn how at catchtalent.com.