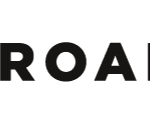 Website Roadie
We deliver just about anything.
Roadie's Video Content Producer will be responsible for discovering and telling stories from our community that drive customer engagement, adoption and retention across all 3 segments of our business: Enterprises, Small Businesses and Consumers. In this role, your day-to-day will be to discover, storyboard, script, scout and produce high-quality video content that captures the spirit of Roadie's vision and community to move customers to action. You'll collaborate with Marketing, PR, Sales, Customer Success and People Ops to assess content needs and develop new programs to achieve measurable business goals, from demand generation to onboarding and recruiting. The ideal candidate is a writer-producer with experience in all aspects of creative content and video production.
You'll wear two hats, as both creator and producer, with primary responsibility for content creation and keeping projects on message, on time and on budget. You must be comfortable working behind the camera and in the tools on small projects, and also managing external production teams on larger projects.