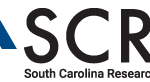 Website SCRA (South Carolina Research Authority)
Reports to: Director, SC Launch
Supervises Others: No
Employment Type: Full-time
Travel Requirements: Moderate, In-state
Location: Greenville
South Carolina Research Authority, SCRA, was chartered in 1983 by the State of South Carolina as a public, non-profit corporation, to fuel South Carolina's innovation economy by accelerating technology-enabled growth in research, academia, entrepreneurship, and industry. Through the SC Launch program, early-stage companies are provided mentoring and grants and may be eligible for an investment from SC Launch, Inc. The SC Launch program is open to qualified South Carolina companies in the Advanced Materials/Manufacturing, Information Technology and Life Sciences sectors.
Established in 2006, SC Launch, Inc. is an independent, non-profit corporation affiliated with SCRA, which provides loans and investments to selected South Carolina-based companies participating in the SC Launch program.
Position Description:
The Investment Associate is responsible for managing the early stages of our investment activities including sourcing new investment opportunities, initial engagement with applicants, and shepherding the Member Companies through the investment process.  This position will lead many of the initial due diligence and assessment activities of the applicant companies and will need to work closely with SC Launch member companies to ensure alignment with Member Company's deployment strategy and SC Launch's various grant and equity investment opportunities.  Investment Associate's will be expected to execute SC Launch's operational process while working closely with the other SC Launch team members, including regional Investment Managers.
Essential Functions:
·Assists the team in sourcing new investment opportunities that can generate actionable deal flow consistent with SC Launch's investment mandate.
·Represents SC Launch at relevant events and support regional startup ecosystems.
·Evaluates investment opportunities by assessing company management, analyzing market and financial data, develop capital modeling scenarios, conducting due diligence calls, and   preparing initial investment memos.
·Reviews pitch decks and conduct initial screening calls with entrepreneurs.
·Ensures relevant company data on member companies is accurately captured and presented.
·Manages tracking of existing portfolio and investment metrics.
·Supports entrepreneurs in the pre-funding and post-funding stages for grant and equity investments.
·Participate in strategic planning on future funds including fund raising strategies with the investment managers.
·Other duties as assigned.
Qualifications:
Bachelor's degree in business, technology and/or science with an advanced degree preferred.
5 years or more experience in business, corporate, investment, or entrepreneurial settings.
Experience with initial financial modeling and concise assessment of business risk and opportunity for translation into initial investment memos.
Experience working with entrepreneurial or start-up companies and conducting due diligence related to seed and early-stage investments.
Experience in reviewing financial agreements, contracts, operating agreements, and other investment-related documents.
Proven ability to multi-task and manage a diverse pool of concurrent assignments.
Ability to make cogent and effective presentations related to analysis and assessment results.
Strong interpersonal skills required to maintain relationships with a wide array of internal and external stakeholders.
Business process mapping experience.
Strong verbal and written communications skill and attention to detail.
Highly familiar and competent with business-related computer applications including MS Office Suite, MS Dynamics, MS Project, and MS Visio.
Additional duties assigned
Additional Expertise Desired:
Experience and knowledge of early-stage venture capital as well as the structuring of deals suitable for venture capital and/or corporate investors.
Demonstrated experience in technology.
Experience with operational and/or fund-raising experience at a start-up or mid-sized company
Physical Efforts:
The physical demands described here are representative of those that must be met by an employee to successfully perform the essential functions of this job. Reasonable accommodations may be made to enable individuals with disabilities to perform the essential functions.
Regular physical activity to include walking, bending, stooping, reaching, standing and prolonged sitting.
Must be able to occasionally move / move / lift to 25 pounds with or without reasonable accommodations.