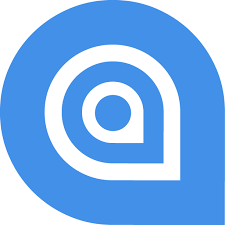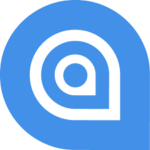 Website Soteria
Do you love securing enterprise environments? Do you enjoy fine-tuning security settings in a way that increases security while being transparent to end-users? Do you like to research and implement the latest security controls? Do you enjoy finding opportunities to automate and streamline security processes? Does the idea of helping customers prevent and recover from security incidents excite you? If so, come work with us!
At Soteria (https://soteria.io/), we have the opportunity to work with a broad range of clients to help them identify and solve their security challenges.We do not simply identify and report on publicly-known vulnerabilities that can be identified with automated scans. Rather, we work to find and understand the technical and non-technical factors and challenges that create security issues and develop creative, tailored, and pragmatic solutions to achieve a more secure environment. We don't want to simply provide a checklist of best practices, we want to help our clients find the right fit for their specific needs.
We are looking for security-focused engineers with deep experience in the Microsoft ecosystem, to include on-premises and Azure AD, Teams, Exchange Online, inTune/Enterprise Mobile Security, and potentially SharePoint. If this is a fit for you, your role will involve working with clients to identify and address security gaps within their Microsoft environments. You will work with our advisory, penetration testing, and incident response teams as needed to help customers remediate security issues. In doing so, you will work directly with our clients to ensure that our guidance and recommendations are pragmatic. You will develop and maintain tools to help automate repeatable processes for our team and our clients. You will also have the ability to get hands-on as needed to assist the client with implementation.
Core Responsibilities:
Communicate with prospective and existing clients to understand their security needs.
Lead and perform technical security assessments on client environments.
Develop an understanding of the business requirements and other motivating factors for clients, and develop tailored security guidance to meet those needs. "Just enable this setting" is not always the right solution!
Document and present findings and recommendations to clients in a professional manner.
Maintain relationships with clients post-assessment in order to assist and advise as they continue to build and improve their security.
Maintain competence in security trends, technologies, and practices through self-study and attendance of industry events.
Conduct research and develop tools to automate tasks related to your areas of responsibility.
Collaborate with and advise Soteria's Detection and Response Team (DART) to assist with incident response remediation efforts and to ensure they are capable of detecting the latest and greatest offensive techniques.
Train and mentor other employees in order to build the company's overall capacity and capability.
Author blog posts and create other content to educate Soteria's customers as well as the broader security community on interesting topics.
Sampling of Desired Skills and Attributes:
Experience maintaining, troubleshooting, and securing Windows environments
Deep technical knowledge and experience with one or more of the following:

Microsoft Office365 productivity suite
Identity management for users and roles
Authentication
Active Directory (on-premises, Azure AD, and/or hybrid)
Enterprise Mobile Security
M365 security tools such as Security and Compliance Center, Defender ATP, Sentinel, and Cloud App Security

Understanding and experience with common security control frameworks (NIST CSF, 800-53, etc.)
Great communication skills, both verbal and written
Customer-focused mindset with a strong desire to provide delightful customer experiences
Ability to self-direct work, orient to action, and truly own the position in a quickly growing and changing environment
Ability to translate strategic business objectives into tactical actions
Comfort with building and refining processes on a growing team
Preferred qualifications:
5+ years of industry experience with a deep understanding of the cybersecurity space
Prior experience with securing and/or maintaining enterprise Microsoft environments
Certifications such as Microsoft 365 Certified Security Administrator Associate, Microsoft 365: Enterprise Administrator Expert, or other relevant certifications..
Benefits
Medical, Dental, Vision, Life and Disability insurance covered 100% for Employee and 50% for family members
Fully funded single HSA account
Flexible work hours around core hours
Paid time off of 24 days with an additional 10 paid holidays
Professional development allowance
401K Optional for Employees
Candidates must be legally authorized to work full time within the United States and able to pass a background check.Some candidates may require more extensive background checks based on the project.Soteria is an Equal Opportunity Employer.Soteria does not discriminate on the basis of race, religion, color, sex, gender identity, sexual orientation, age, non-disqualifying physical or mental disability, national origin, veteran status or any other basis covered by appropriate law.All employment is decided on the basis of qualifications, merit, and business needs.