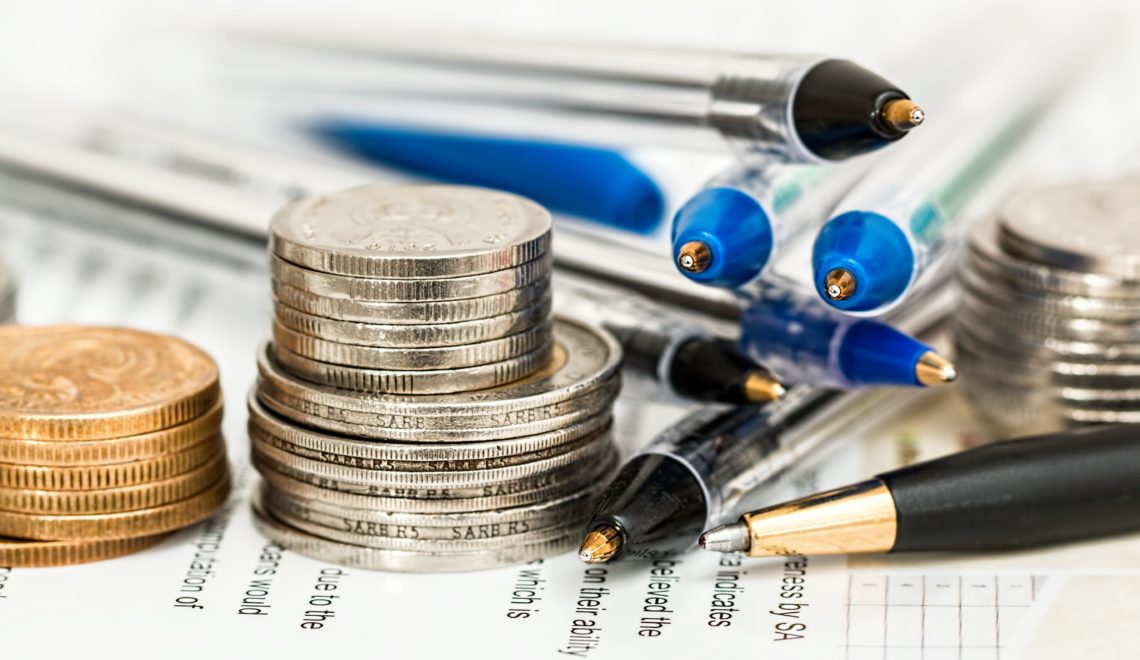 We live in a world where techie turns of phrase like "You can Venmo me" and "I get paid in Bitcoin" are becoming more colloquial by the minute, and where the folks who work in finance aren't just suit-wearing bankers or Wall Street execs; they're hoodie-cloaked entrepreneurs giving the industry a run for its money. Investors have poured over $23 Billion into financial technology (or fintech) startups around the world, and Goldman Sachs estimates market revenues are worth at least $4.7 Trillion. So yeah, we should all pay attention to fintech.
To give you a head start, we found nine fintech startups from around the South worth banking on.
Charlotte-based QC FinTech celebrated its Spring 2016 Demo Day yesterday, so our first four on this list are the Southern-founded teams from the program. View all of the QC FinTech companies here. 
Thrive-GPO is the only tech-enabled Group Purchasing Organization serving the non-profit sector. The Fort Mill, SC startup helps NGOs "spend less and do more" by providing cloud-based access to suppliers of commonly purchased goods and services below market rates. You may remember them from #DIG2016 Wild Pitch!
Pensacola, Florida-based CarPay enables Buy Here Pay Here (BHPH) car dealers to offer their customers online payments and account management in the cloud. Customers can access an online portal, set up auto-pay, and receive payment reminders to significantly streamline the collections process.
Trust Stamp is an Atlanta startup that uses social media and other publicly available data to verify your identity and create a unique FICO-like trust score for use in the P2P / sharing economy. Trust Stamp uses multi-stage authentication and proprietary algorithms and is generated and verified through the Ethereum Blockchain.
Charlotte-based RediPay is a P2P cloud-based enterprise level application that facilitates direct reimbursement, payment, and delivery of supplemental benefits by lining providers directly to patients. Learn more here.
Atlanta-based DoubleNet Pay is an easy-to-use financial wellness application for employees. The app automatically pays bills on time, sets aside savings based on personal goals, and allows employees to see their disposable income for each pay period. Find out more here.
WealthForge is a Richmond, VA startup that has created a single integrated solution for issuers and intermediaries to execute and manage the process of raising capital, from thorough compliance reviews, to data-rich dashboards that allow complete transparency into every aspect of the process.
Austin-based OnePay is a bill payment and savings optimization platform. They consolidate users' monthly bills into a single monthly payment and analyze bills for savings opportunities. Learn more here.
Painless 1099 is a Richmond startup that helps freelancers and contract workers save for tax season. They create an online bank account for deposits of 1099 income, automatically withhold taxes based on user information, and then deposit what is safe to spend directly to a user's personal checking account.
BitPay is a major fintech success story out of Atlanta. The startup raised $30M in 2014 to scale their Bitcoin payment processer globally, and they're currently developing open source software to power future applications of Bitcoin. You'll want to check them out here.
Know of other Southern-based fintech companies? Share them with us in the comments below or give us a shout on Twitter!