Dig South ICON is a fresh, year-round series of member events focused on innovation. Join our community to connect, trade ideas, learn and level up – every day.
'23-'24 Schedule
Intimate Gatherings of Innovative Minds
Since 2012, Dig South has welcomed 15,000+ guests and featured 1000+ world-class speakers – it's time to unify our Dig Nation member community with a fresh year-round series.
Member Kickoff at harbor entrepreneur center in mount pleasant
Dig South launch of the new HQ inside the Mount Pleasant Harbor Entrepreneurship Center.
CRYPTOPUNKS EVENT with beeple studios
Dig Nation member event held in collaboration with Beeple Studios featuring the CryptoPunks community. Check dignation.co for details.
Changemakers series with college of charleston
Join us for a fireside chat with the former head of Apple Podcasts and the co-founder of Partisan Records and Talkhouse. Check dignation.co for details.
CHANGEMAKERS #2
Rev up your networking strategy for 2024 in Q1. Speakers TBA
CHARLESTON AI SUMMIT
Dig South refreshes the regional gathering for year 12 with a focus on all things AI – Charleston's first AI Summit
Dig South ICON is a natural fit with Dig Nation – our year-round member community.
Corporate Benefits
Meet Your Goals
recruit talent, position your product, raise capital & drive revenue.
Position Your Brand
as central to a thriving innovationecosystem & dynamic business community.
Support the Community
Collaborate with companies,executives, entrepreneurs & economic developers to grow the region.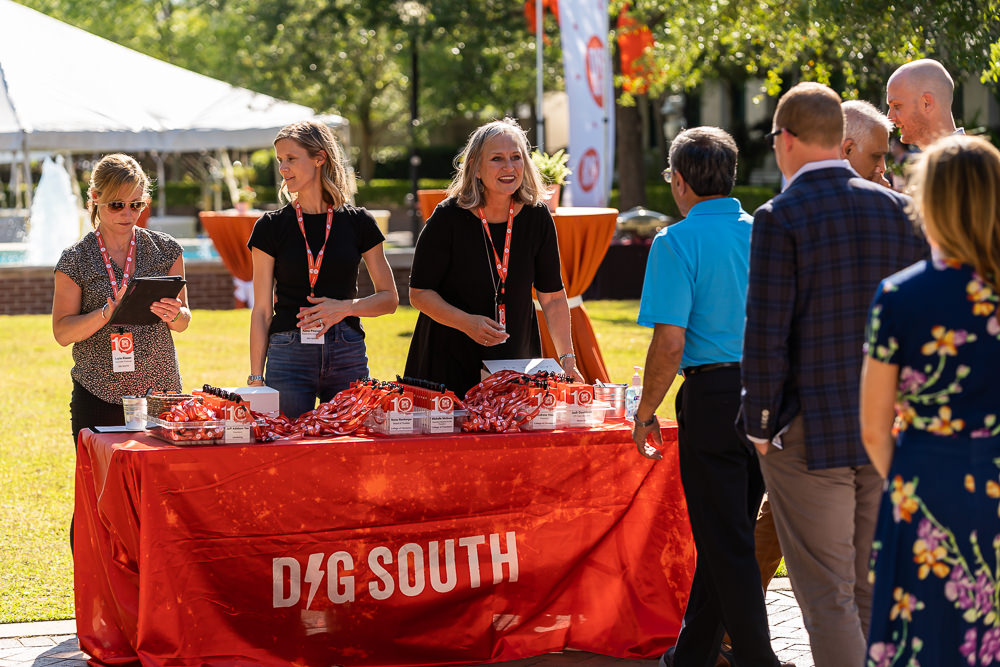 Individual Benefits
Build Valuable Relationships
with pros who have mutual interests across multiple industries.
Share and Learn
useful content from experts in the game.
Join a Community of Innovators
who connect, trade ideas, raise capital and level up.