Almost exactly two years ago, Twitter was flooded by Atlanta Hawks fans tweeting about their experience in Philips Arena. But the NBA team wasn't trending for the score in the game against the Memphis Grizzlies, but for "Swipe Right Night," a partner event between the Hawks and dating app Tinder.
#SwipeRightATL is just one example of the innovative ways Atlanta sports teams are embracing technology, a commitment that has been noticed in the first list of the top 25 Most Tech-Savvy Sports Teams, by SportTechie. Both the Braves and the Hawks placed in the top 10, at #6 and #4, respectively.
The honor came as no surprise to Adam Zimmerman, vice president of marketing for the Braves. The team has made waves in the technology community over the past year, partnering with the Atlanta Tech Village, hosting a hackathon, and espousing the motto: "Braves in Beta".
"We're okay with trying new things, we're okay with shaking it up, we're okay with messing up," says Zimmerman. "It's all part of our quest to identify richness for our fans. We're an open-source sports team."
Zimmerman said the goal of all these projects is to create the best-possible experience for fans. "Everyone is thinking about the fan experience as user experience: how can we help fans park quickly, have shorter restroom lines, find the easiest ways to pay. Those are all de facto and not really unique. What is unique is how we can create memory and emotion at every turn. Technology can drive and create that."
"What we want is not just to be meeting the needs of fans, but to be leading people. We want to take fans to places they haven't been yet."
A large part of a sports fan's experience is location, and with the opening this year of SunTrust Park, the Braves could soon be the MLB team with the fan UX to beat. The 60-acre, multi-use Park will feature a communications infrastructure powered by Comcast's high-performance Ethernet Network solution. This will provide the fastest and most efficient fiber network of any stadium in the country.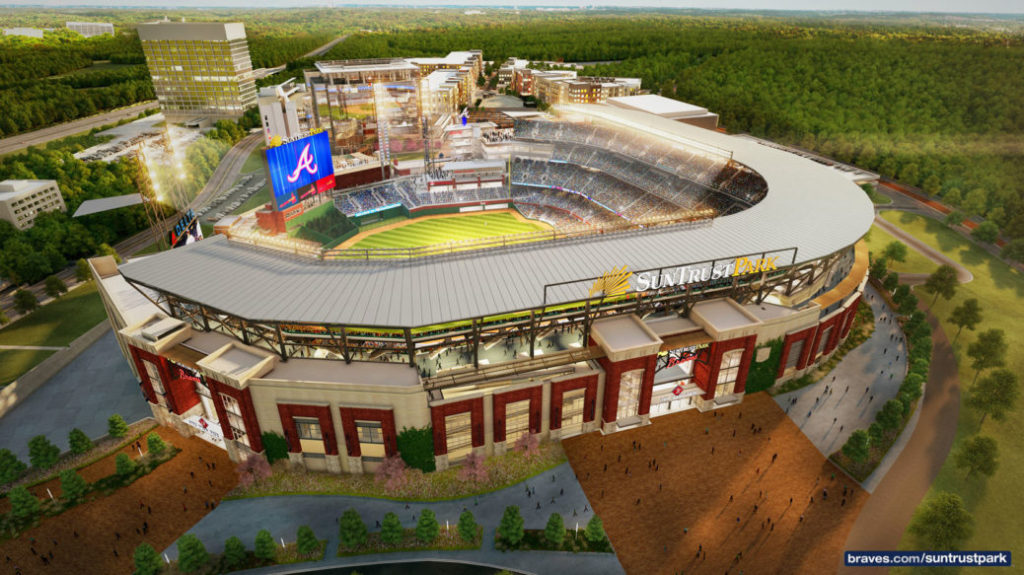 Meanwhile, the Hawks are building a social media presence to rival that of any Hollywood Snapchat starlet. Hawks CEO Steve Koonin says this is critical for the team with the youngest audience in Atlanta.
"We've seen that having a unique social media voice really connects with our target audience. We are using Facebook Live, Instagram, Snapchat, Twitter. As we talk to a young, next-generation Atlantan, we want to talk in their voice. Technology is the enabler to do that."
In fact, Bleacher Report named the Hawks the #1 best team on social media in 2015. It's an honor that Koonin, who has an impressive Twitter following of almost 10,000 himself, is proud of.
"Our voice is a top priority for us. There's so much more than just games, though obviously the games and the players are the centerpiece for everything we want to do. But the brand can certainly have a lot of dimensions, and we can have a lot of fun."
So what's next for the two tech-savvy teams in 2017? There are certainly some exciting wins — and we're not talking games — in the works. Zimmerman says he is fascinated by the potential of layering augmented reality over a sporting event experience, while Koonin's goal for the remodel of Philips Arena is a "seamless digital experience."
"We understand that the world is moving to a ticketless, to an order-beforehand, to an app-based world," Koonin says. "We plan to be a major player in that world."
Thanks to our friends at Hypepotamus for keeping us updated on the latest in ATL innovation!