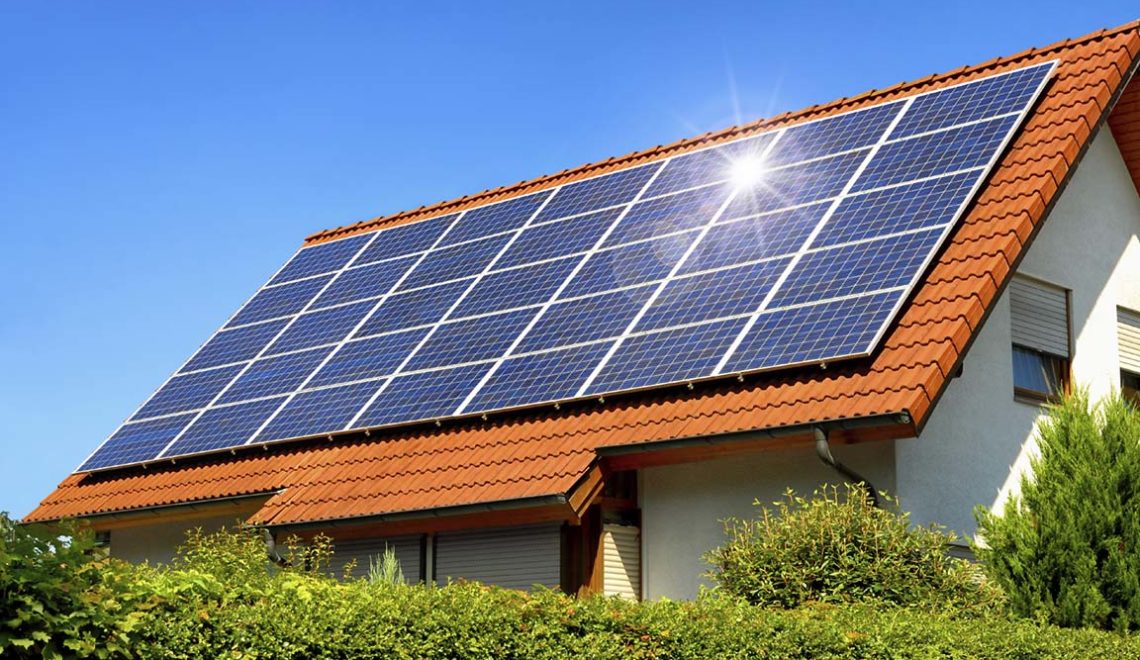 This week's Total Eclipse has us nerding out on all things solar. The solar power industry is ripe for disruption; pair the big utilities landscape with a need to improve efficiency, access, and affordability, and you have an innovative entrepreneur's dream landscape. Plus, as solar energy becomes cheaper, new startup opportunities increase. According to the Solar Energy Industries Association, prices have dropped 63% over the last five years and the cost to install solar has dropped by more than 70% since 2010. And investors are taking note, too; Bloomberg New Energy Finance estimates nearly $116 billion in capital was funneled into solar companies and new technologies in 2016.
Curious about solar energy innovation here in the South? Power up with these eight enterprising companies around the region:
Washington, DC-based Geostellar is America's first and largest online solar marketplace. The company uses lasers and airplanes to develop a free, interactive solar profile of your home; using that profile, they provide installation, financing, and savings benefits and connect you to a marketplace of equipment and qualified local installers. The company has raised over $18 million since launching in 2011.
SMASH is a Richmond, VA-based company that developed the world's first snap-together solar module. SMASH pre-assembles state-of-the-art frameless modules with snap mounts that directly attach to the roof. Crews can install these two times faster than traditional panels (and with less training), meaning installers save money, complete more jobs per day, and reduce new hire ramp-up time. SMASH participated in Cleantech Open and has $500K in backing from the US Department of Energy. 
Nashville-based Solar Site Design is a collaborative, cloud-based CMS platform that assists solar professionals with customer acquisition and project development. Their commercial marketplace connects solar contractors with solar agents and fulfillment partners, and allows contractors to bid on local projects and increase business. Solar Site Design received the US Department of Energy's SunShot Catalyst award in 2015 and has raised over $470K since 2013.
Richmond-based UVest Solar (currently in beta) is a developing a solar energy crowdfunding platform. The micro-utility startup will design and own solar projects, primarily for schools and nonprofits, using crowdfunded investments. Through the platform, investors can support the growth of solar project ownership for mission-driven organizations while making projected returns of 23% to 27%. 
Based in Austin, Solar Advisors is a marketplace for solar contractors and consumers who are ready to go solar. The platform helps consumers design a solar plan based on their goals, and then submits that plan for contractor bids. Solar Advisors ranks bids in a report and provides consumers with recommendations and negotiating tools to move their project forward.
New Orleans-based QuickSolar simplifies the process of going solar through a patent-pending web-based Design Tool. Homeowners drag and drop solar panels onto a satellite image of their home, and as panels are added or removed, QuickSolar calculates anticipated energy production, savings, environmental impact, and what solar subsidies are available. 
Located in Miami, PWRstation has developed mobile, scalable solar units that make solar power installation up to 16 times faster than other existing systems. They've supplied their EXOrac unit (which can be installed in 20 minutes) to customers in grid-tied and off-grid commercial, industrial, rural, utility and residential sectors around the world. Since launching in 2013, PWRstation has raised over $1 million.
Wrightsville Beach, NC-based Koolbridge Solar designs, develops, and sells electrical products that allow solar energy to be integrated into homes. Their first product, The Smart Load Center™, is a utility energy breaker box that can automatically select and switch between the use of electrical power from the grid, solar panels, batteries, generator and even wind power. Since launching in 2013, the company has raised $1.5 million.
Know of other solar energy innovators across the South? Let us know in the comments or share with us on Twitter!
Image credit: Solar Power Authority