With more than two decades of experience growing iconic global mobile apps and software products for brands like OpenTable and Ticketmaster, Jocelyn Mangan knows a thing or two about what it takes to build a great technology company. She now serves as COO of Snagajob. The company, with four corporate locations in Richmond, VA.; Arlington, VA.; Charleston, SC.; and Oakland, CA., is the largest online jobs platform focused exclusively on hourly work.
To say Jocelyn Mangan wears a lot of hats in this role is an understatement. As COO, she leads Snagajob's product, engineering, design and marketing teams as they create positive customer experiences for both workers and employers. She's passionate about building teams that thrive on collaboration, empowerment, accountability and customer-centric thinking. And she's constantly tackling new challenges (and the status quo) with a creative approach that keeps the 17-year-old business at the top of its game.
We caught up with Mangan to find out how she's using those same principles to shake up traditional org structures, foster a culture of diversity, and accelerate Snagajob's growth in the gig economy.
You've been named to Fast Company's 2015 list of "100 Most Creative People in Business." What advice do you have for other business leaders looking to tackle challenges in a more creative way?
Three things I've learned here, both inspired by challenges working in market-leading and sometimes established companies.
Challenge convention:

a lot of times people do things because "that's how it's been done" which is rarely a good reason. Every day is a new day and looking at problems with fresh perspective takes practice, fearlessness, and listening to convention with a grain of salt.

Listen to those around you:

part of this is the obvious "hire people smarter than you are" which is fundamentally something to live by. But beyond this, it's really listening to people at all levels of your company – I've gained many ideas from people who are at the most junior levels, but were passionate about the business and excited to share perspective. In particular, people in your company who spend time actively reading about the industry or talking to customers are incredible sources of information and ideation.

Never stop learning:

I tend to live by the philosophy that no one is ever an expert, at anything. And with this attitude I entertain the hunger to always be reading more about my industry, about leadership, our customers. I try not to stop there by being a student of the world, of industries beyond the one I am in, various cultures and beliefs and getting out in these foreign environments as much as possible to keep me inspired and engaged with thinking that can make its way into my work.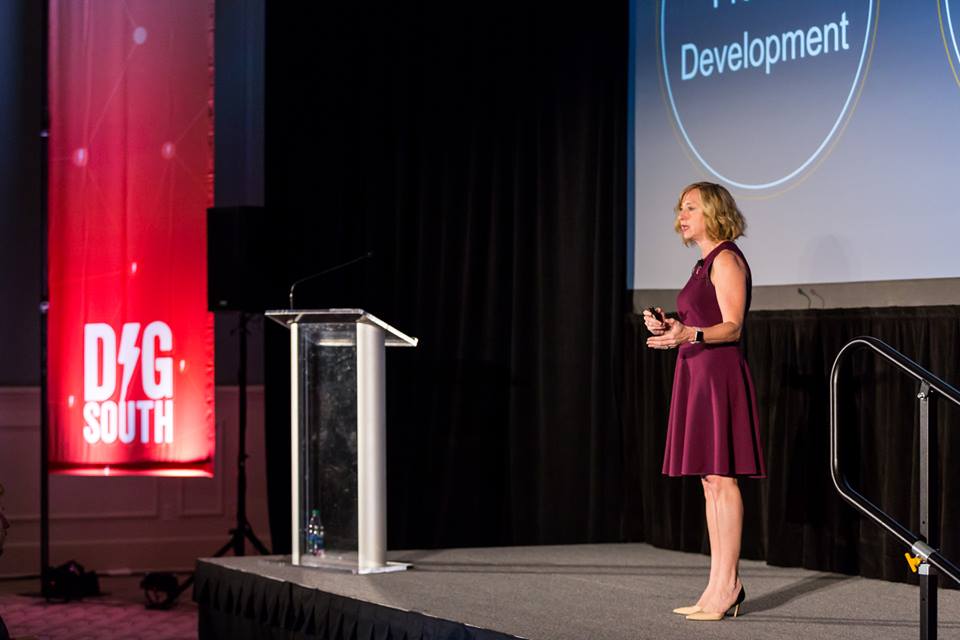 During DIG 2017, you spoke about why highlighting traditional org charts deserve re-thinking. First: why do you think they're broken? And second, how can business leaders tackle a process redesign? Are there 1-2 places they should focus first?
Great tech businesses are made up of great teams of people, solving meaningful problems with solid execution. What's challenging today is that the pace of technology is moving faster than people can keep up with it. Combine that pressure with the reality of organizational standards around department definitions, hierarchies, and human sensitivity around change in general, and it's increasingly hard for organizations to remain as agile as they should to keep up with that pace. So while one definition may have made sense a year ago, expecting it to remain true for the next 3 years is what's broken.
Each company likely has a unique version of this, so it's hard to pinpoint a single problem or solution. I will say that across the areas I oversee – product, engineering, marketing and design – I am seeing the most evolution in marketing and data and how those organizations are structured within the overall company.
The best place to start is by asking your teams – what is blocking you from winning? Getting the work done? Starting with this candid conversation will likely unveil where your organization is getting in its own way. It's typically surprising how often the blockers to success are things within your own walls. From there, pick one or two that are the easiest to tackle and that would have the largest gain – brainstorm a solution around and get started. It's important to acknowledge and recognize that change – even positive change – is hard and to also spend time focusing on things that will not change.
You recently shared how Snagajob has organized multidisciplinary teams around a single product area. How do you recommend mapping out that process?
This concept is borrowed from the Silicon Valley Product Group, who advocates for "durable" product areas and cross functional teams. The thinking here, now used fairly widely, is to develop teams who focus on a specific part of the business and who can align to this cross-functionally. This means that the area should be relevant for 12 months or more, which leads companies away from "project" teams, who come together for a period of time and then disperse. It recognizes that projects are now (with the pace of technology) so short and iterative, that it's much better to align on a business area, and focus the team on a business outcome vs. a product or feature launch, which may or may not have initial success. We have also evolved here to align our teams around parts of the customer journey as well as personas, which increasingly have helped us succeed in seeing our work more holistically align more closely toward how our customers experience it.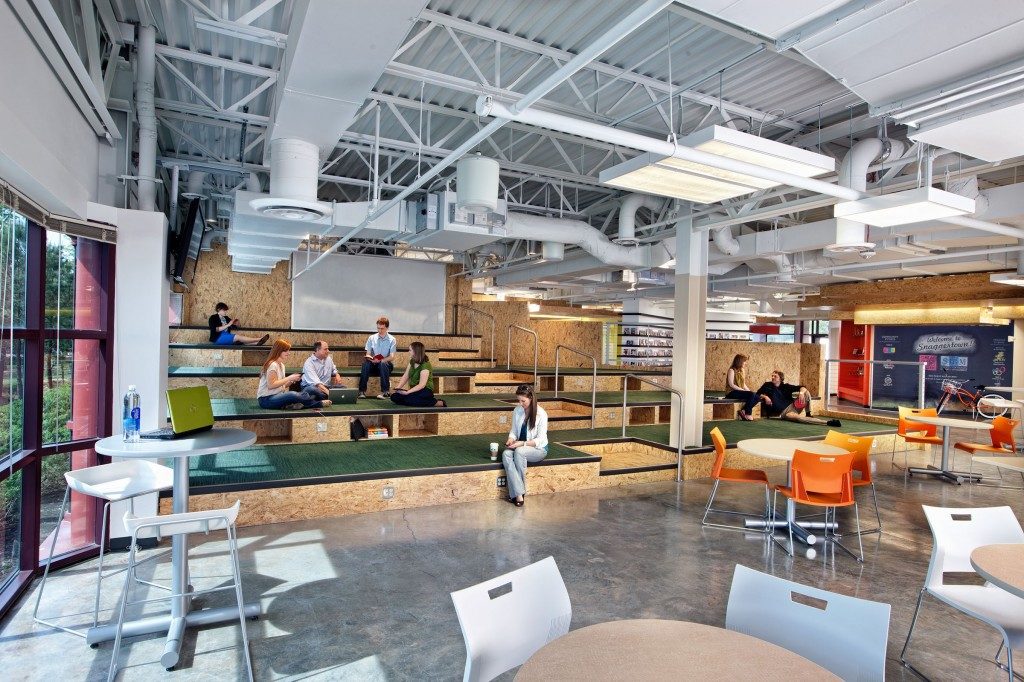 You also implemented weekly discovery sessions, gathering regular feedback from teams and bringing a bit of the 'fail fast' startup mentality to a big company. How can other COOs and corporate leaders foster a culture of innovation and feedback?
We have a few frameworks that we use from concept to implementation. For planning, we use OKRs to align cross-functionally around the outcomes we want for the business, but in a way that empowers teams to figure out the "how" – hopefully at a high velocity. Like many companies, we also have sprint demos. What was missing was the opportunity to see and discuss work in progress and to share what our various teams were learning in product discovery.
We created the discovery meeting for this purpose. Each week, team members sign up to show various pieces of work – mockups, survey results, test learnings – successes and failures across the various groups. It's an open meeting for the company to come, learn and contribute. It's great because work is not final in this stage (unlike sprint demos) so people are more open to feedback. Increasingly with distributed teams, gathering feedback at all levels is tough – this is a nice way to start the process, but is by no means as comprehensive as we would like. We are also exploring how to open up direct channels inside the company as well as outside more directly with our customers.
You've been a driving force behind the development of some major products (TicketMaster, OpenTable). In your opinion, what makes a great product?
Products that give you back time, or increase your moments of joy – and nirvana – the intersection between the two stand out for me.
My career started in the time saving bucket – Ticketmaster built products that meant you did not have to stand in line anymore, OpenTable saved you a phone call. But, as efficiency gained more traction and increasingly became more of our expectation, it was those moments in these products – OpenTable telling me the best dish at that restaurant, Ticketmaster reminding me that my favorite artist was coming to town – that made me want to use them again and again.
These are great examples of the past, but looking forward, there are many products starting to emulate this in a future-driven way: Amazon's Alexa pragmatically ordering but also telling knock-knock jokes; the Apple watch tracking movement but also reminding us to breathe.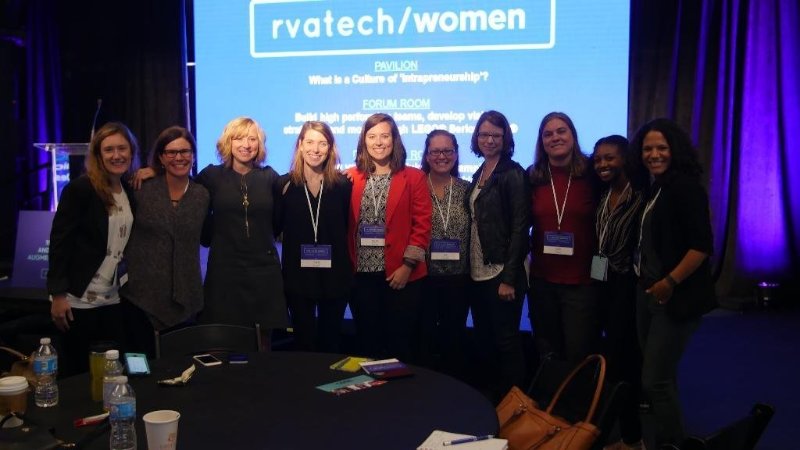 Tell us more about Women@Snagajob – how/why did that get started and what kind of efforts are in place?
When I joined Snagajob, I had strong partners in our CEO, Peter Harrison, and our people team Jim Monroe and Candace Nicolls who all believed in gender diversity. We decided to start Women@Snagajob in response to feedback we got from our teams on the ground that we were not focused enough here. We knew that without executive sponsorship and some official programming, we would not get as much traction as we would like.
We are coming up on a year now, and have had various inside and outside speakers, events and forums that have really created a place for dialogue and learning – for both men and women – about how we can be better at understanding why gender diversity is essential for success and what steps we can take to help women succeed in our company. These monthly events have been low effort, high return, and have blossomed into other groups forming around sexual diversity. What we've learned is that people truly appreciate having a forum for storytelling around their experiences and others and that this in and of itself is a key piece that's missing.
Any other exciting initiatives or upcoming news we should know about?
What I am most excited about is that Snagajob has a powerful mission – to put people in right-fit positions to maximize their potential and live more fulfilling lives. The mission and company is over 17 years old, but the challenge of fulfilling this mission is as relevant as ever as we contemplate the future of work. It's exciting to think that the technology we are building has the potential to improve the lives of over 80M American workers and countless business owners, and that if we do our jobs right, we may help strengthen communities, empower flexibility of workers and make life a little better.
There are too many product enhancements and plans here for one article, but I would say stay tuned – and keep your apps up to date.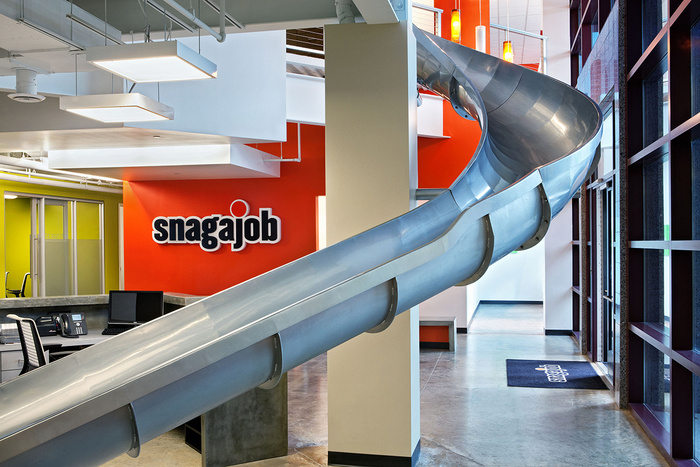 Snagajob has been named to Fortune Magazine's Great Place to Work® list for eight years in a row and Washington Magazine's 50 Great Places to Work list for 2015. And by the way, they're hiring new Snaggers in all four locations.