2017 is turning out to be a good year for life sciences companies looking to go public.  To date, 36 companies have completed a successful initial public offering (IPO).
While unimpressive compared to the 70 companies that went public at the height of the industry's last IPO window (2014), it is a significant uptick over 2016 (24 companies) and with more than two months remaining in the year. To some, this suggests the life sciences IPO is "back"- and perhaps with better fundamentals than frothier windows of the past, given the strong average post-IPO performance of the class of 2017 (51% increase in stock price).
Within the region, two offerings stand out- G1 Therapeutics (NASDAQ: GTHX) and Dova Pharmaceuticals, Inc. (NASDAQ: DOVA).
 G1 Therapeutics (Research Triangle Park, NC) went public in May 2017, raising $105 million by offering 7 million shares at $15.  The stock is presently trading around $24 a share-  a notable 60% increase over the IPO price.  The company is focused on the discovery and development of small molecule therapeutics that make very difficult to tolerate oncology treatments safer and more tolerable.  Their most advanced candidate, trilaciclib, is a CDK4/6 inhibitor for use in combination with chemotherapy and/or check point inhibitors- initially in the treatment of small cell lung cancer (SCLC) and triple negative breast cancer (TNBC).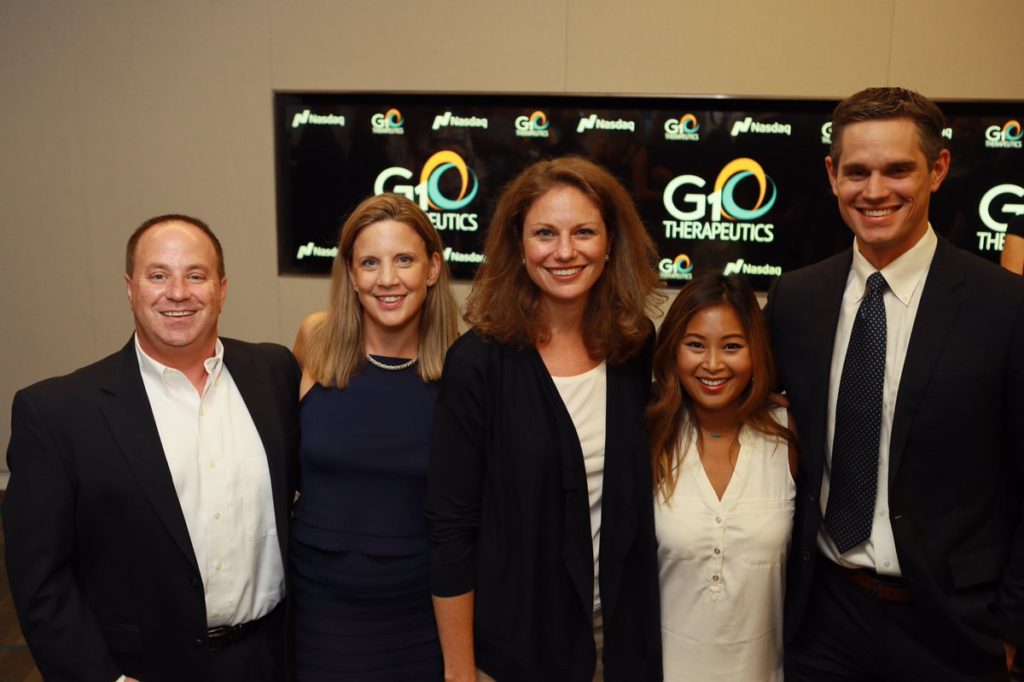 Hatteras Venture Partners (Durham, NC) provided G1 Therapeutics with  seed funding in 2012, participating as an anchor investor in all subsequent financings.  Other investors from the region participating in later rounds included Mountain Group Capital (Nashville, TN) and Eshelman Ventures (Wilmington, NC). Investors from outside the region included such prominent groups as RA Capital Management (Boston, MA), Cormorant Asset Management (Boston, MA), and Rock Springs Capital (Baltimore, MD)- among others.
"G1 Therapeutics represents a real success story for the region", notes David Day, Executive Director of SEBIO, a regional organization committed to growing the life sciences economy. "It highlights the quality of science coming out of our universities, and the ability of venture capital investors based here to both fund and attract out of region investors to companies located here."
Dova Pharmaceuticals (Durham, NC) went public in July 2017, raising more than $75 million by offering 4.4 million shares at $17- the high end of the range.  The stock is currently trading around $28- a similarly notable 65% increase over the IPO price. The company is focused on acquiring, developing and commercializing drugs utilized by specialty physicians. Their initial candidate,   avatrombopag, is a small molecule thrombopoietin receptor (c-Mpl) agonist acquired from Eisai, Inc.. The drug is currently in development for treating thrombocytopenia in patients with chronic liver disease (CLD)  undergoing minimally to moderately invasive medical procedures (e.g., biopsies).  PBM Capital Investments, LLC  (Charlottesville, VA) founded the company in 2016 and participated in the recent IPO.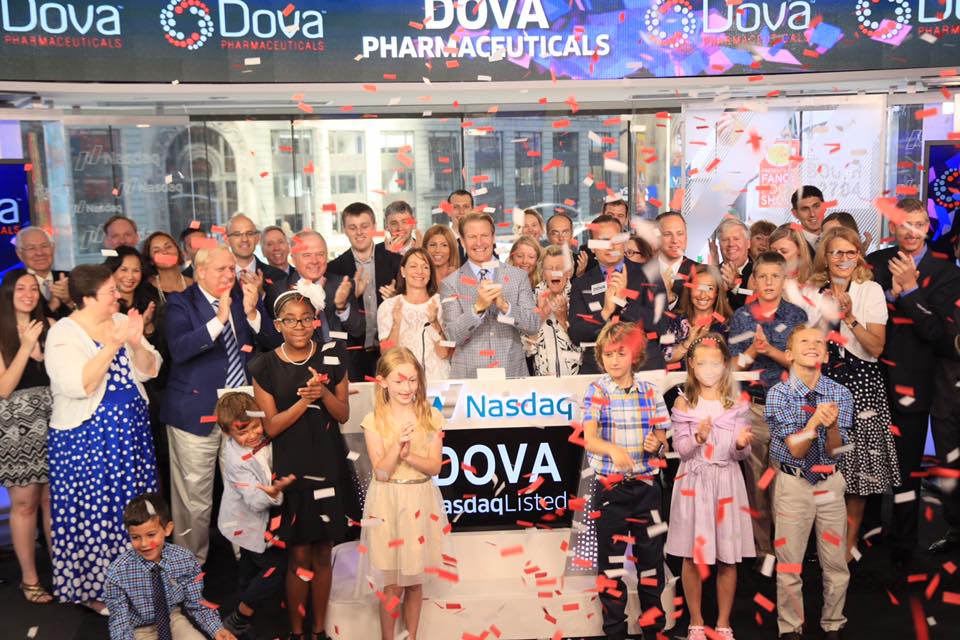 While the remainder of the year will determine exactly how good the 2017 IPO market will be for the industry, a large number of filings in the September/early October time frame suggests the possibility of a strong finish.  This seems particularly likely given current SEC practices.
"From what we've seen," notes Keith Townsend, a partner in King & Spalding's Capital Markets practice, "the SEC has been very receptive to recent IPOs across all industries, and life sciences in particular, with the average duration of IPO comment periods declining dramatically compared with 2016."
Within the region, Adial Pharmaceuticals Inc. (Charlottesville, VA) filed and announced terms for an IPO in September 2017, intending to sell  1.4 million shares at a price between $9 and $11. The company is focused on developing a selective serotonin-3 antagonist, AD04, for treatment of alcohol use disorder (AUD) in patients with a particular genetic profile.
In mid-October,  Apellis Pharmaceuticals, Inc. (Louisville, Kentucky) filed to raise $150 million to after impressive phase 2 data showing significant protection of patients progression of geographic atrophy which leads to blindness, an indication that has challenged even industry-leaders like Genentech.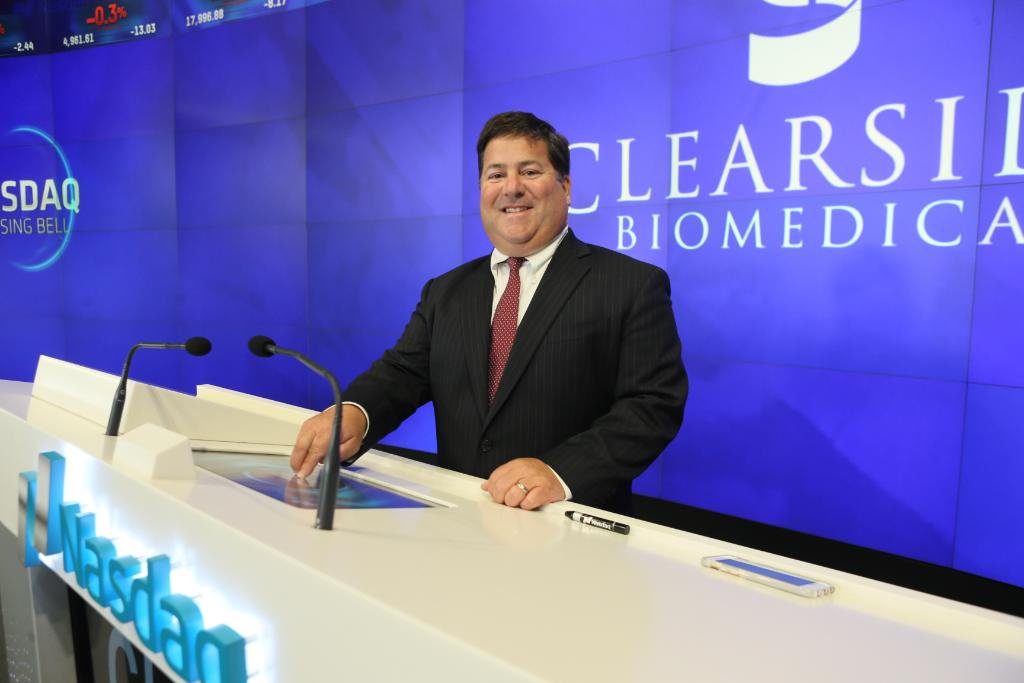 "I am super-excited about the slate of companies going public to take their company to the next level.  Sometimes the region can feel like living on an island for raising capital or attracting talent, but companies like G-1, Dova and Apellis are saving either lives or restoring blindness respectively," said Daniel White, CEO of Clearside Biomedical of Alpharetta, GA (NASDAQ: CLSD), who has raised $100 million in the past 18 months through public sources.  "These companies have world class technology and some of the most visionary and resilient CEOs in biotechnology, so why would that combination not attract potential shareholders who want to participate?  The region is only a couple of discoveries away from creating a "Biosquare" like Boston and this group of companies has this potential if they are not acquired first."
So is the life sciences IPO "back"? The numbers are certainly up compared to 2016- both the total number of IPOs and post-IPO performance.  On a performance basis, the industry is also certainly leading the 2017 IPO market, as a whole (51% compared to 36%). While neither G1 Therapeutics or Dova could be considered an outlier at this point, both are outperforming the 2017 class on a stock price basis- which speaks well for the ability of companies from the region to compete successfully in a market for financing traditionally so vital to the success of life sciences companies.
This is a guest article written by Rebecca Kaufman, Patent Lawyer and Partner at King & Spaulding in Atlanta. Becky is also the Chairman of Marketing for the regional non-profit life science industry organization, SEBIO (www.sebio.org).