Dave Knox knows a thing or two about startups. And global brands. Oh, and venture capital.
How? He's the co-founder of The Brandery, a top 10 startup accelerator in the country. He's also the former Chief Marketing Officer for Rockfish, a digital innovation agency that was acquired by WPP, where he served as the Managing Director for WPP Ventures, the company's strategic corporate venture capital fund. Before that, Dave spent seven years with Procter & Gamble, spearheading a digital turnaround that landed P&G on AdAge's Digital A-List.
Dave was named to the iMedia 25 Class of Digital Innovators, by Cincinnati Business Courier as the CMO of the Year in the inaugural C-Suite Awards, and as a 40 Under 40 by both AdAge and the P&G Alumni Network. He's currently a Managing Partner in the seed fund Vine St Ventures, and an advisor to Bullpen Capital, Glasswing Ventures, and Hyde Park Venture Partners.
In his award-winning new book, Predicting The Turn: The High Stakes Game of Business Between Startups and Blue Chips, he discusses the intersection between Fortune 500s and entrepreneurship.
Here, find out what the two worlds can learn from each other, how to build a brand with staying power, and what companies big and small can do to navigate the digital age:
You co-founded The Brandery on the belief that "building a brand— and not just a product— is a way startups can…increase their probability of success." So, why is building a brand essential to a startup's success? What are 2-3 simple ways entrepreneurs can start to turn their idea into a brand?
For the last century, we lived in a business world where 2 or even 3 brands could carve out major market share and be quite successful. Think Coke vs Pepsi, Ford vs Chevy, etc. But over the last decade, the business world has started to shift to a winner take all mentality. Facebook is the social network. Google is the search engine. Netflix is the streaming video service. And Amazon, well Amazon is e-commerce.
At the same time, it has never been easier to launch a startup and successful models are quickly followed with copy cats. We are in a business world where competition is rampant for every new idea but likely only one company is going to own the category when all is said and done. That is where brand comes in. It is a chance to act like that category winner from day one and build a share of mind that is a competitive advantage vs the competition.
As for how a startup gets there, I think a simple answer does a disservice to how tough it really is to get right. But one thing I always encourage startups to think about is that your brand is every single touchpoint associated with your company. Of course it's the straightforward things like your logo, tagline and homepage. But the first people you hire and the culture you build is part of your brand. The way you handle customer service is part of the brand. Even your office is a reflection on the brand of your startup. By defining your brand early on, you can make all of these decisions through the lens of how it will impact the perception of your brand.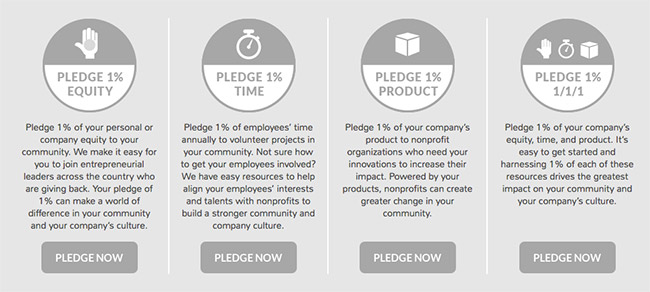 You have a unique perspective having worked with major brands like Ford Motor Company, P&G, and Mars, while also advising and investing in startups. Are there any 'big brand' lessons entrepreneurs can apply to give their company long-term potential?
While it might seem a bit off the wall, one of the things that I think entrepreneurs can take a lesson from is the approach that big companies have to their community. In cities across the US, one of the biggest benefactors of local philanthropy are the big companies that call those towns home. Non-profits, the arts, and the school systems all owe great debts to the foundations of their hometown big companies. It is tough for startups to make that same impact with hard dollars because they are in a fight for their very survival. But every little bit can make a tremendous impact. One model that I really like is what Salesforce has done with their 1-1-1 Model and Pledge 1%. I think the goodwill built in these efforts can help companies big and small in multiple ways.
Let's flip that: are there any startup methodologies that larger brands should focus on to stay competitive?
Obviously big companies can learn plenty from things like the Lean Startup, Minimum Viable Product, etc that are commonplace in startups. However, I think the biggest thing that larger brands should consider reapplying from startups is their approach to talent.
Startups think of talent as a "tour of duty" and the best will likely jump from startup to startup every few years. Its encouraged for this talent to even become founders themselves and their previous bosses are often the ones writing the first check into their new venture. Big companies don't think this way but they need to. The best talent will be fluid and they are not looking to join a company for the next 30 years. The larger brands that survive will be the ones that change their approach to talent.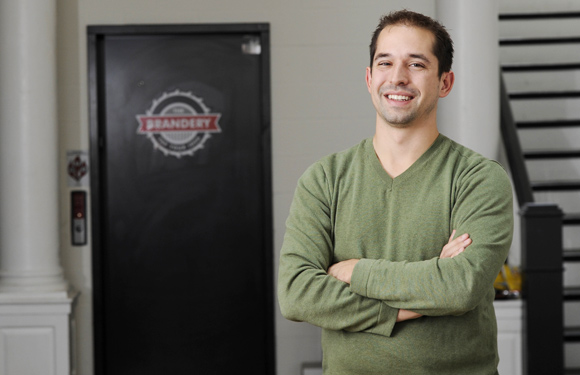 In any digital / tech startup pitch, the question is always inevitably, "Why doesn't Google just do this?" How would you advise an entrepreneur to answer that question?
Often times when this comes up, it is because the investor is actually asking if the pitch is a product or a feature. Can this startup be a standalone business or is it simply a feature that might be on the product roadmap of a bigger company? Once an entrepreneur can comfortably answer why it's a standalone product / business, then they need to share why they as a team are uniquely qualified to build something that no one else could (including a big company like Google).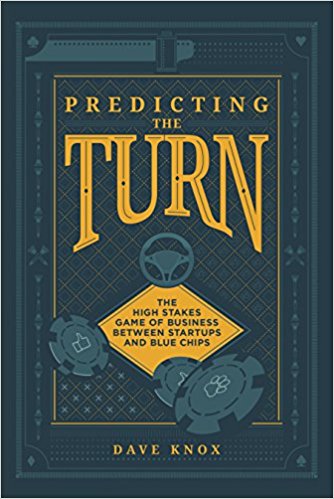 Your book, Predicting the Turn, shares strategies for business leaders who are ready to face the reality of disruption. The idea of innovation — especially at existing businesses — can often feel overwhelming ("How do I shift my business model?", "How do I change course when I've been in business for X years?").
Could you share a couple of examples of innovation in practice — legacy companies that have leveraged technology or new approaches to stay on top of their competition?
The interesting thing about this is that the majority of today's Fortune 500 are where they are today because they were willing to shift their business models overs the decades. It's been a long time since Procter & Gamble sold candles (their first product). And General Electric does not make much money each year off the sales of lamps or other electric fixtures. But it seems that many of these legacy companies have forgotten what got them to the top in the first place.
One of my favorite companies that is constantly working to stay in front of their competition is Amazon. We often think of Amazon as the disruptor, but they are constantly working to make sure they aren't the one disrupted. Whenever a new retail innovation emerges, Bezos and team are quick to launch a similar model as a hedge on the future. MyHabit was launched to compete with Gilt and Rue La La in flash sales. Amazon Local was launched to go toe to toe with Groupon and LivingSocial. And even PrimeNow was launched in response to Deliv and other same day delivery services. Amazon is constantly working to disrupt the disruptor.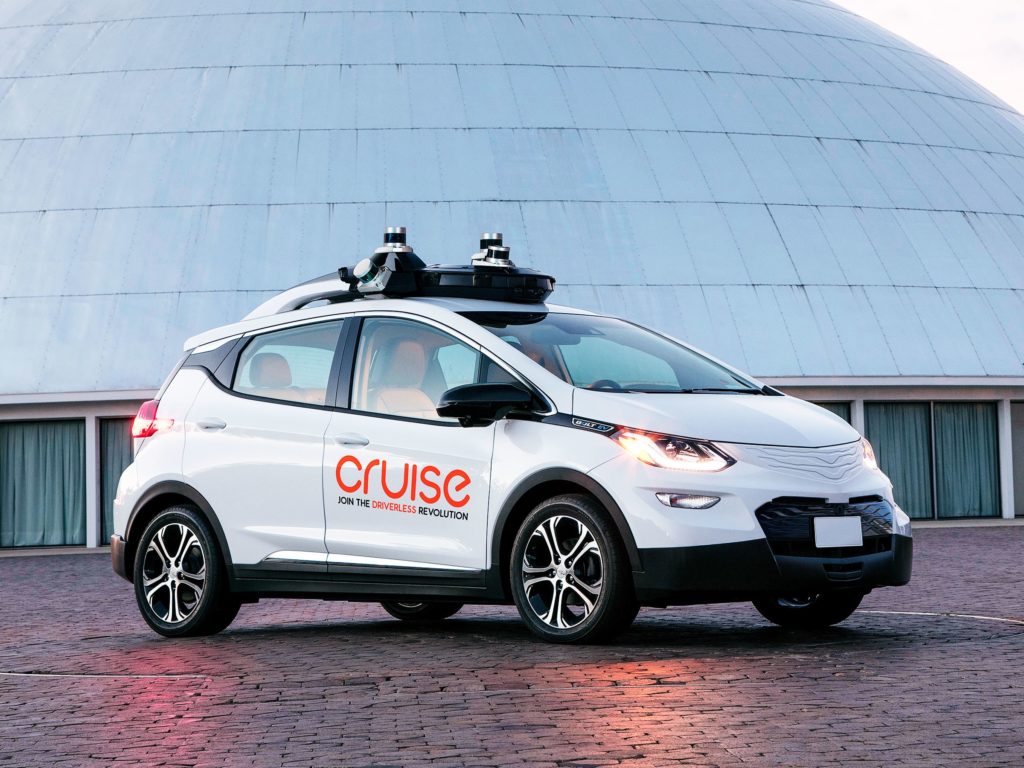 You also discuss "innovation acquisitions." How does a large company know when acquisition is the right strategy, versus investing in in-house R&D? Is there a point when a startup should decide to be acquired, rather than continuing to try and disrupt on their own? What can we learn from 'failed' innovation-driven acquisitions a la Microsoft and Yammer?
I think large companies need a mixture of in-house R&D and acquisition in order to have a balance in their efforts. That in-house R&D can include not only classic R&D but also strategic investment, partnerships and incubation. I think the decision to do an acquisition comes down to having a clear view of the future, knowing what it will take to get there, and then making the decision that an acquisition will be essential.
Right now, some of the most interesting examples of this are coming from the automotive industry where they try to embrace a quickly changing industry that is being disrupted by Uber, Tesla, and Lyft. Look at what GM has done with purchasing Cruise for their autonomous vehicle efforts. Or Ford purchasing Chariot as they look to be a Mobility company instead of just a car company.
The inverse holds true for a startup and whether the resources of a big company can help them better accomplish their ultimate vision. Now, it goes without saying that acquisition – and the integration that follows – is difficult and unfortunately companies get it wrong more than they get it right. What causes that failure is often times the fact it is a last ditch effort by a big company to catch a trend that was missed. These efforts are nothing more than a Hail Mary pass and they have about the same odds of working out.
There are a slew of methodologies out there to help create innovative business models, from Lean Canvas to design thinking. How do you recommend choosing an approach (or combining aspects of several)?
One of my favorite models is the Innovation Matrix that Monitor created. It breaks down innovation across Core, Adjacent and Transformational. The reason I like to start there is it forces a company to go beyond just small tweaks to the business they are in today. But it also helps lead to a healthy balance of what you can do better in your core business, alongside thinking about opportunities that are "new to the company."
What are some challenges to being a CMO in today's changing digital landscape?
I think the challenges for a CMO today are actually opportunities to increase their role in the C-suite. First, digital creates the opportunity for a CMO to be much closer to the sales funnel and customers than ever before. Through data and analytics, we no longer live in a marketing world where "half the money I spend on advertising is wasted; the trouble is I don't know which half."
Second, the CMO is often times the most externally focused of his executive peers. This gives them the opportunity to be on the front line to bring the outside in through work with startups, venture capitalists, and digital media around innovation. Finally, the complexity of the CMO has changed where you need to know Brand Marketing, Performance Marketing, Business Strategy, Customer Service, etc. The list goes on and on.
The challenge is that very few CMO's had the opportunity to check all of those boxes as they were progressing in their careers, meaning they have to learn on the job while also leading the decisions in those areas.
What trends do you anticipate in digital retail, marketing, and consumer-facing startups in 2018?
I think the biggest trend we will see in all of these areas is going to be the rise of voice. I think of Voice as a platform / user experience change that is on par with smartphones and the web browser before it. As we saw with Mobile, this means that massive new companies will be born in the Voice era while current giants will fall because they underestimated the change (think Yahoo in the switch to mobile).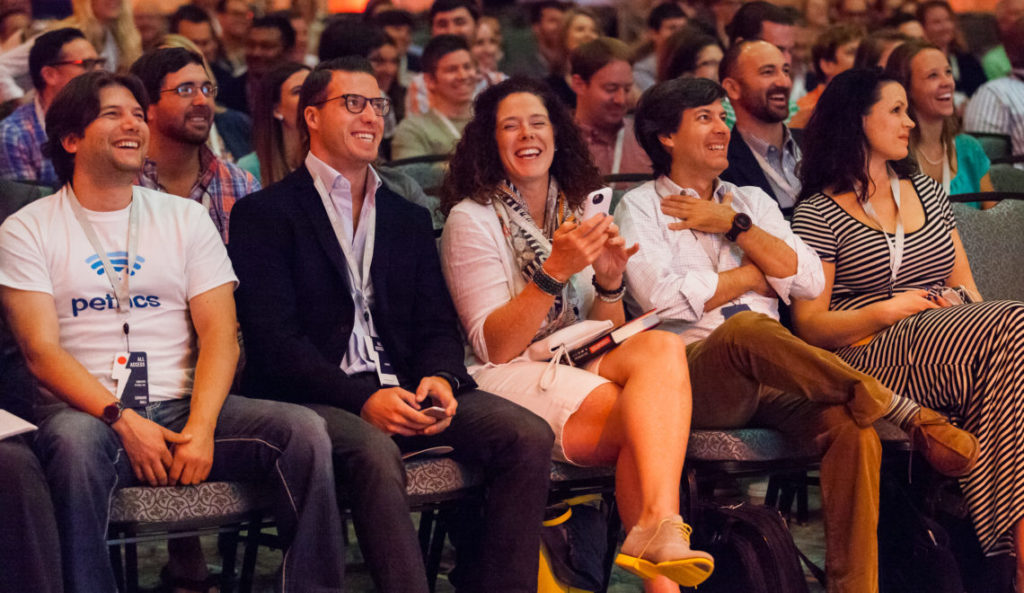 Want more insights from Dave? Join him at DIG SOUTH: The South's Tech Conference, April 25-27, 2018 in Charleston. Save $151 with code DIGHoliday at checkout (valid until December 22nd).
Dave has delivered past keynote talks at SXSW, TEDx, Back End of Innovation, NRFtech, Brand Innovators, AdTech NYC, and the iMedia Summit.
You can also click here to purchase his book, Predicting the Turn: The High Stakes Game of Business Between Startups and Blue Chips. Enter code DIGSOUTH at checkout to save $10.