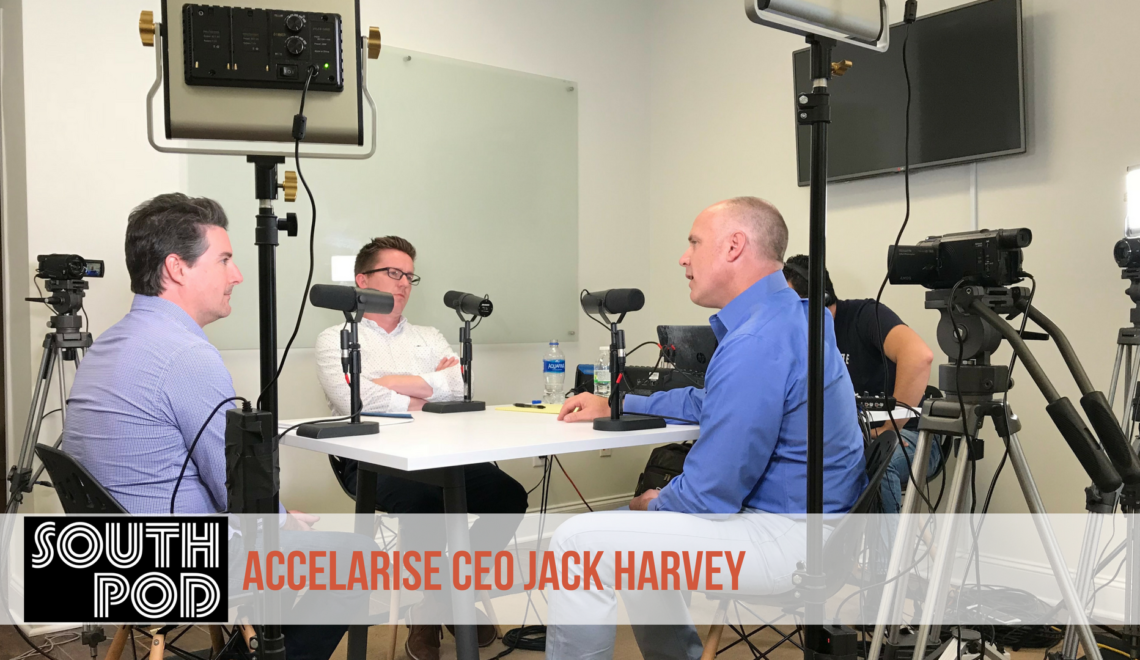 "It's not just the team, it's not just the capital, it's not just the idea. The thing that trumps all of them is timing." In this podcast, Accelarise CEO Jack Harvey shares in-depth insight on what it takes to be an entrepreneur, current tech trends on where the market is headed and just how he helped engineer TechStars juggernaut Gnip for their $134,000,000 sale to Twitter in 2014.
Catch a new episode of SOUTH POD every Tuesday night at 8PM EST, streaming live.
To download this show and catch up on others, find us on iTunes, Stitcher, Spotify and Google Play.