Laura Corder describes herself as a "motivated advocate for innovators in their relentless pursuit of transformational ideas." In other words, if you're curious about startups, job creation, and technology commercialization in South Carolina, Laura probably has the answer, the phone number, or the resource you need.
As the Managing Director for the South Carolina Department of Commerce's Office of Innovation, Laura is constantly exploring new ways to foster connectivity between entrepreneurs, industries, and institutions across the state. Prior to joining TeamSC, Laura served on the leadership team at the USC/Columbia Technology Incubator, named by Inc. Magazine as one of the top 3 university innovation programs to watch.  She also worked as USC's Office of Economic Engagement, fostering public-private partnerships, research and job creation with industry leaders like IBM, Boeing and Fluor Corporation.
Here, Laura shares what makes a dynamic innovation ecosystem, three key industries that put South Carolina on the map, and why any new or growing business should consider setting up shop in the Palmetto State.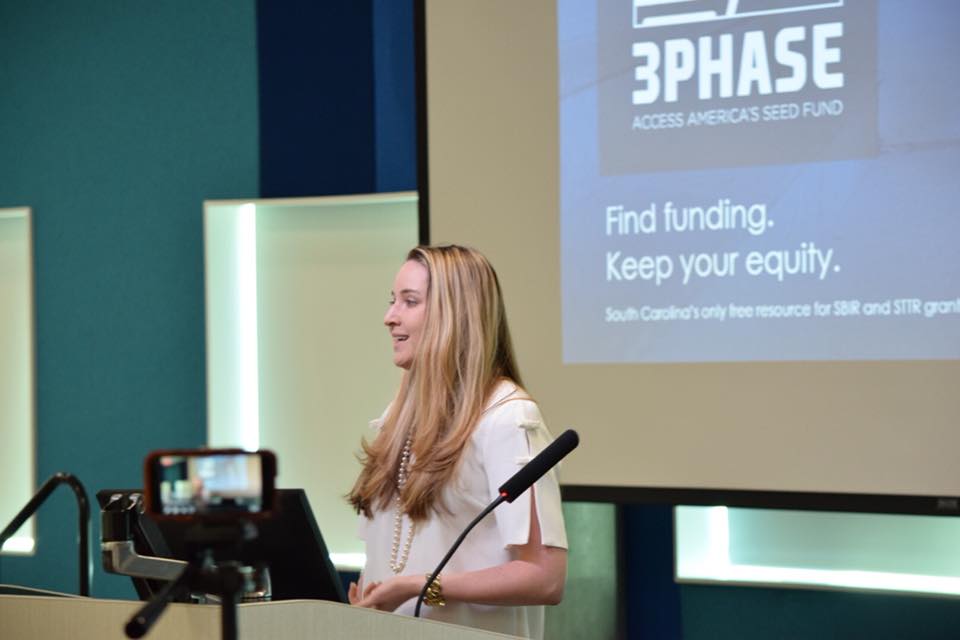 "Innovation" has become a bit buzzwordy of late, so let's break it down. As the Managing Director of an innovation department, what does the term mean to you? How do you put innovation into practice?
This is actually a question I asked myself upon joining Commerce and I'll honestly admit I was a bit hesitant to ask it as the new 'Managing Director' for the Office of Innovation. As a first task for the newly formed Council for Innovation Initiatives, we kicked around the complexities of the term and landed on: 'the relentless pursuit of transformational ideas.'
Our definition places innovation into context of a mission, no longer bound to marketing campaigns. Innovation is a pursuit that our office is actively charging with advocates, realizing that it's not limited to one specific industry or sector.
What essential ingredients does a community need to create a vibrant innovation ecosystem?
I can boil this down to one simple ingredient: people. As I've traveled to experience other innovation ecosystems throughout the world, they each have their challenges, but no challenge is too large when you have the right individuals who are willing to champion innovation in their business communities. With more advocacy comes an understanding and a culture necessary for applying innovation.
You spent several years in a leadership role with the USC/Columbia Technology Incubator. What role do universities and schools play in fostering entrepreneurship and innovation?
While there are stakeholders across all sectors in innovation, the educational institutions are the most influential piece for several reasons. Research universities are armed with not only expert faculty/staff, but access to world class research infrastructure. This is crucial for transitioning research into practice through partnerships with industry (like Boeing and BMW in South Carolina). Additionally, educational settings serve as a space for students to experiment with ideas without the full pressures of commercialization, while connecting students to internships with startups.
Here's an example: Google 'TCube Solutions,' and you'll see a multitude of headlines regarding their acquisition and job growth. Both are commendable milestones for a startup worthy of media attention, but there's more to their story. DJ Cox joined TCube Solutions as their first intern from the University of South Carolina. This young company with a founding team of four faced a common problem: they needed staff, but were short on cash to hire experienced employees. Their leadership adopted a mentorship approach with the hope that developing talent internally would provide a sustainable workforce pipeline at an affordable rate. It paid off.  As the company scaled, so did their army of interns. Scattered throughout the USC/Columbia Technology Incubator, the interns gained valuable real-world training while also realizing the vast opportunities within the Midlands. That was nearly six years ago and DJ Cox is still in Columbia, working for Capgemini at the Bull Street development.
What are a few tangible ways that corporations, the public sector, and startups can collaborate to drive innovation?
We continue to investigate collisions among these sectors, as diversity of thought is another paramount element of innovation. Earlier this month, the Office of Innovation and the Council for Innovation Initiatives hosted the inaugural Innovation Rally, which brought together 14 council members and 50+ leaders to ideate creative solutions for technology commercialization pathways. Together, the group completed a SWOT analysis, tackling two critical topics: capital flow and workforce retention.
To successfully address both of these topics, one thing is key: continued collaboration. That's why the council is planning to host these rally events bi-annually. If you know of someone that would be a good fit to take part in these discussions, submit them by visiting here.
Could you share a couple of successful collaborations you've witnessed in your work?
SC Codes: The S.C. Department of Commerce's Office of Innovation, in collaboration with Build Carolina announced a new statewide program designed to provide free access to code education for all residents. A first-of-its-kind, state-funded resource, the new platform connects students with experienced industry mentors and provides pathways for continuing education and employment in technology-related fields. First established in 2016 as a pilot project under S.C. Commerce's Innovation Challenge grant with BMW and the Greenville County Public Library System, SC Codes is now a statewide platform utilizing proprietary technology created by the leadership of the former Greenville-based Iron Yard Academy.
ZIAN: The Zucker Institute for Applied Neurosciences, a technology accelerator embedded in MUSC, is a bold experiment in bringing the worlds of medicine and engineering together to speed the translation of technological innovation in the neurosciences into the clinic. The vision of Sunil Patel, M.D., chair of the Department of Neurosurgery at MUSC and Anita Zucker is for ZIAN to be a self-sustaining model of innovation, in which the licensing of inventions provides the funds needed for the development of new technologies. ZIAN taps into the creativity of clinicians and provides them access to the expertise in engineering, intellectual property and business development skills needed to develop their ideas into viable products.
GTC Center for Manufacturing Innovation: This is an advanced technology training and research development center located at the CU-ICAR campus. A collaboration between Greenville Technical College and Clemson University, the center garnered a $25 million bond issue from Greenville County to build a 100,000 square foot facility that includes 20 classrooms and labs and advanced machining and mechatronics equipment.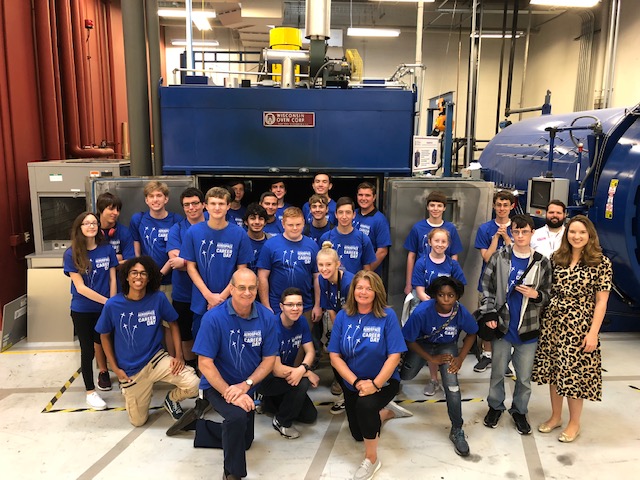 Let's say I'm starting or scaling a company. Why should I chose South Carolina for my homebase or expansion?
It's hard to compete with our quality of life. I know this is a popular 'economic development' response, but as I've had the opportunity explore other areas, it's hard for others to replicate what South Carolina has to offer. We're positioned well with the rise of remote and global work, especially with the forthcoming direct flight between London and Charleston. Combined with our world-class research capabilities and overall growth in our emerging innovation community, we are primed for forward momentum.
You've worked in economic development and innovation in South Carolina for the last 8+ years. What progress or change has been most exciting? Where is there still room to grow?
The frustrating and compelling part of working in innovation is that it's never done. We are constantly in discovery mode, seeking opportunities to elevate South Carolina's tech economy.
Specifically, I'd like to highlight Commerce's decision in creating the Office of Innovation. It shows that TeamSC understands the vital role innovation plays within economic development. Most states rely on outside organizations for innovation support, but here in South Carolina, our office sits among the leading business agency, positioned for collaboration with our fellow divisions and stakeholders throughout the state.
In terms of growth, we need more advocates. More people who share the same passion for progressing South Carolina forward, particularly in our overall research and development activity. We are a state with strong manufacturing roots. But we can do more than build here. We can create. The hurdle is managing change at the pace of technology, and I invite help in solving this challenge.
SC Commerce promotes economic opportunity for individuals and businesses around the state. Could you share a few examples of that mission in action?
Earlier this year, Commerce announced the launch of 3Phase, a new resource aimed at assisting research-based companies successfully acquire Small Business Innovation Research (SIBR) and Small Business Technology Transfer (STTR) awards. A first of its kind, 3Phase provides workshops throughout the state on these federal funding programs, while managing the application process for a portfolio of companies, both at no cost to participants. 3Phase has successfully hosted its first round of training events and accepted seven companies into the portfolio.
Additionally, our team manages the Startup Fuel Challenge, a grant series that awarded over $700,000 in 2018 to nine organizations, each tasked with advancing entrepreneurship and technology-driven economic development. Among these projects is the creation of the state's first Pitch Studio. Conceptualized from the Venture Carolina Center for Entrepreneurial Education team, companies can now record pitch presentations, host live meetings, and receive feedback on their overall approach.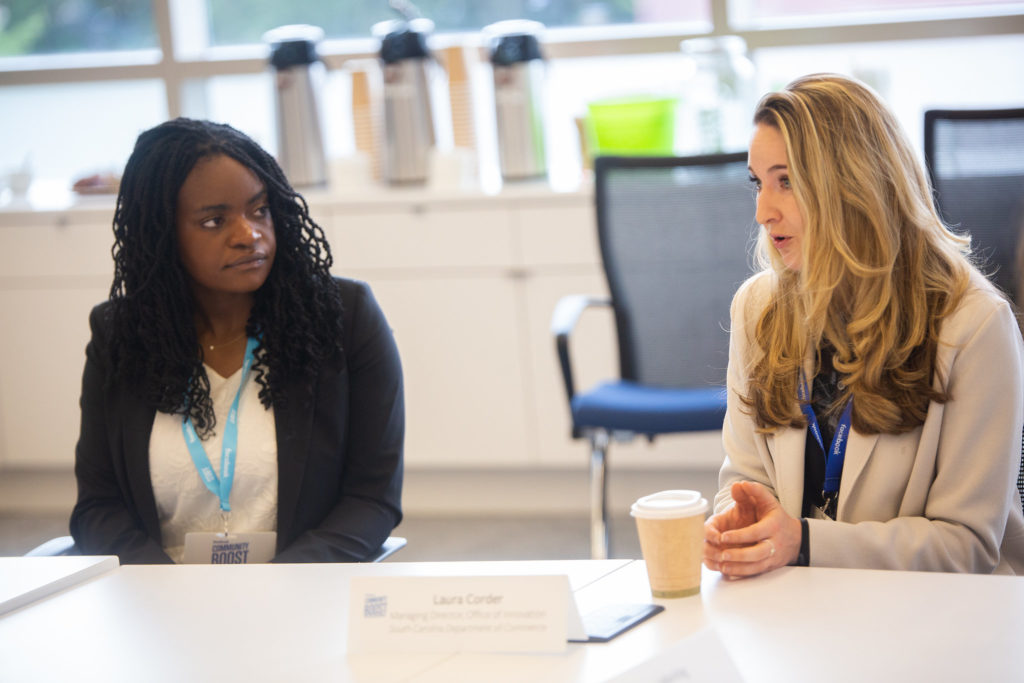 Many Southern states are becoming well-known hubs for specific industries. Think: entertainment and financial services in Georgia, life sciences in North Carolina. Which 2-3 industries would you choose as South Carolina's shining stars, and why?
Transportation, Life Sciences, and Agribusiness are three of South Carolina's strongest sectors. Heavyweights like BMW, Michelin, Boeing, GKN Aerospace, Nephron Pharmaceuticals, Zylo Therapeutics, and ACE Bakery represent just a fraction of the vast portfolio of companies in the palmetto state.
Commerce actively coordinates with sister organizations like South Carolina Council on Competitiveness, SCRA, and SCBio to insure these industries continually grow. Additionally, the anchor research universities supply not only talent, but opportunities for innovation through collaborative research projects, particularly those surrounding advanced materials, data analytics, cyber security, and telehealth.
Are there any innovation tools, podcasts, or books you can't live without?
For being a champion of technology, I keep it pretty basic. Whiteboards and notepads are part of my everyday. Aside from that, I strive to consume as much information as possible. My books can really range from popular industry reads like Traction to The Mind of God: Neuroscience, Faith and a Search for the Soul. And if there's a documentary on Netflix or Amazon Prime, I've probably watched it. Basically, I'm a closet nerd.
To learn more about Laura and her work with SC Commerce, visit: www.sccommerce.com.