What's your story? Q&A series, part 2
Elke Martin is not your average agency exec. She's given away pink Vespa scooters, hosted gourmet dinners prepared by an award-winning chef and a Porsche race car driver, and put journalists "behind-the-wheel" of a high-tech racing simulator in Los Angeles.
Since launching The Brandware Group, an Atlanta-based boutique marketing firm 18 years ago, she and her talented team of media experts, researchers, and creatives have developed campaigns for the likes of Porsche Cars North America, Starbucks, Sirius XM, JD Power, and more. And their work isn't just fast-paced and flashy: it's effective. Brandware was recently ranked in the top 20 of Agency Spotter's list of the 50 best digital marketing agencies.
Prior to starting the agency, Elke spent nearly 20 years on the of client-side of corporate marketing, working as Director of Communications for the American Automobile Association, Saab Cars USA, and Mercedes-Benz USA.
Here, this impressive DIG ETC member shares how to successfully engage with media, why 'hyper-targeting' is the industry trend you need to know, and what every company — no matter your size or budget — needs to know to create an innovative marketing strategy.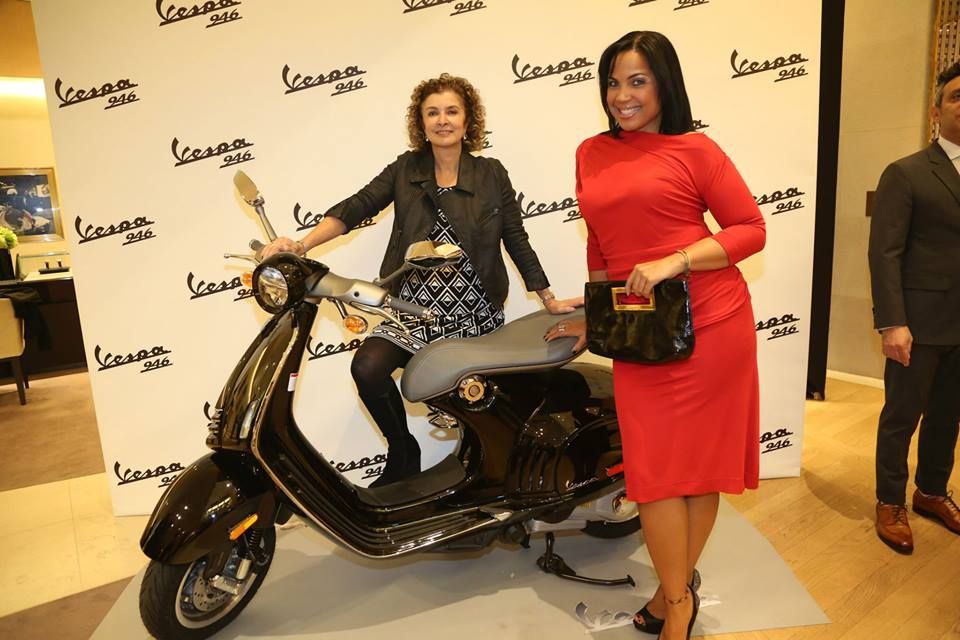 You started Brandware nearly 20 years ago (after 15 years in corporate communications). A lot has happened in the marketing industry in the last two decades. In your opinion, what's been the most significant change?
Certainly the proliferation of influence points has dramatically changed the way we develop marketing strategy. The emergence of social media drove that shift – identifying which channels and platforms are right for a specific audience segment as well as desired results have forced agencies to place a whole lot more value on upfront analytics. Even the big-bucks, single-channel campaigns, such as a Superbowl ad, require extra distribution juice to get the right ROI.
Are there any tech tools or software that have made your life easier as a marketing & PR professional?
There are literally hundreds of ways to automate PR and marketing tactics, from media research, coverage reporting and content distribution to influencer vetting. However, our most frequently used software continues to be an old name: Cision. We use the platform for building media lists, news distribution and monitoring coverage. They've bought several competitors over the past few years, so – good or bad – they're the only game in town for most agencies.
You've worked with major brands like Mercedes-Benz and Porsche. What's one strategy or lesson that startup marketing teams could learn from the corporate world?
You might think start-up and iconic brand marketing are two separate worlds and, in terms of budget, they are definitely galaxies apart. Automotive PR teams routinely create media experiences in some of the most exotic locations in the world – at Mercedes we flew cars and media to test drive them to places like Sardinia. As I write this, Audi is introducing its new E-Tron in Abu Dhabi (and media isn't flying coach). Lack of big budget or even a cool company HQ shouldn't be a deterrent – adopt the practice of showcasing the product or service early on and make the experience memorable. If you have a customer with a fun work environment, ask if you can collaborate on a media event on-site (there's a reason why SAP used to feature cool customers like Ducati in their ads – motorcycles are just a little sexier than software).
Let's flip that: how can corporate communications teams think more like startups and infuse innovation into their work?
The biggest challenge today's corporate communications teams face isn't lack of creativity, it's lack of time to think and ideate. Their jobs have expanded, their staffs have shrunk, there are more meetings than ever, they're dealing with incoming from multiple audiences and stakeholders and there often isn't enough time in the day to breathe, let alone think big. This is an organizational issue, not a lack of ability on the team's part to innovate. If you want more innovation from your communications team, give them more resources (or let them retain an agency, of course!) It takes energy and brain bandwidth to innovate – if you don't create a workplace environment where it's okay to think and dream, it's not going to happen.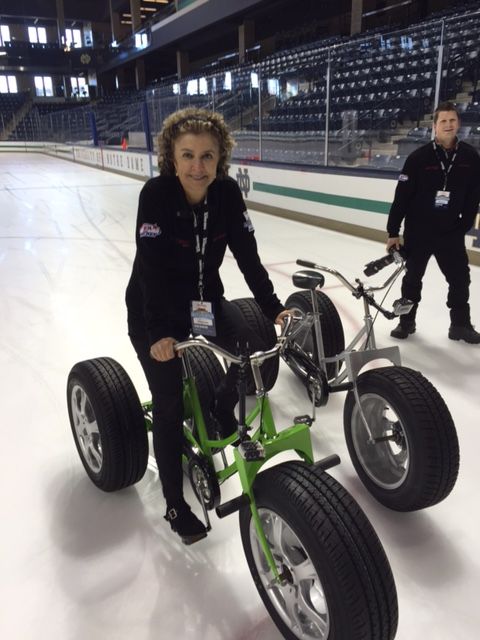 Tell us more about your sister company, Brandware Research, your methodology, and how you use those insights to fuel the work at Brandware PR.
We provide the full suite of quantitative and qualitative custom research for big and small brands. Customer segmentation and brand tracking research is a big part of our business and we're constantly developing new products that help clients answer questions about their brand and product line, such as figuring out which four copy points to use in combination on a package design or understanding which of 857,000 potential ad iterations works best.
"Imaginative" doesn't often describe researchers, but we use some ingenious mathematical modeling techniques to extract the most from client data. So, whether it's message combination modeling, prescribing simulations, graphical choice modeling, or segment targeting using big-data, our team is really great at uncovering the truths that we feel are essential to understand before you spend a dime on PR or buying media.
Business is becoming more data-driven than ever. When it comes to marketing and PR, we hear a lot about engagement rates, clicks and impressions — in your experience, which insights should brands pay closest attention to?
Like anything in marketing and PR, the measurement metrics you choose really depend what your brand or program needs to accomplish. There aren't any hard or fast rules, but if you're trying to create awareness for a new product or service, measuring impressions is often the key measure. If you're trying to generate immediate sales, click-thru is most often the best way to gauge success. And if you're attempting to build allegiance with existing customers, some form of engagement is typically what you measure. Regardless of the measures, there's never been a substitute for setting clear objectives and incisive thinking. Mindless objective setting always results in rubbish metrics.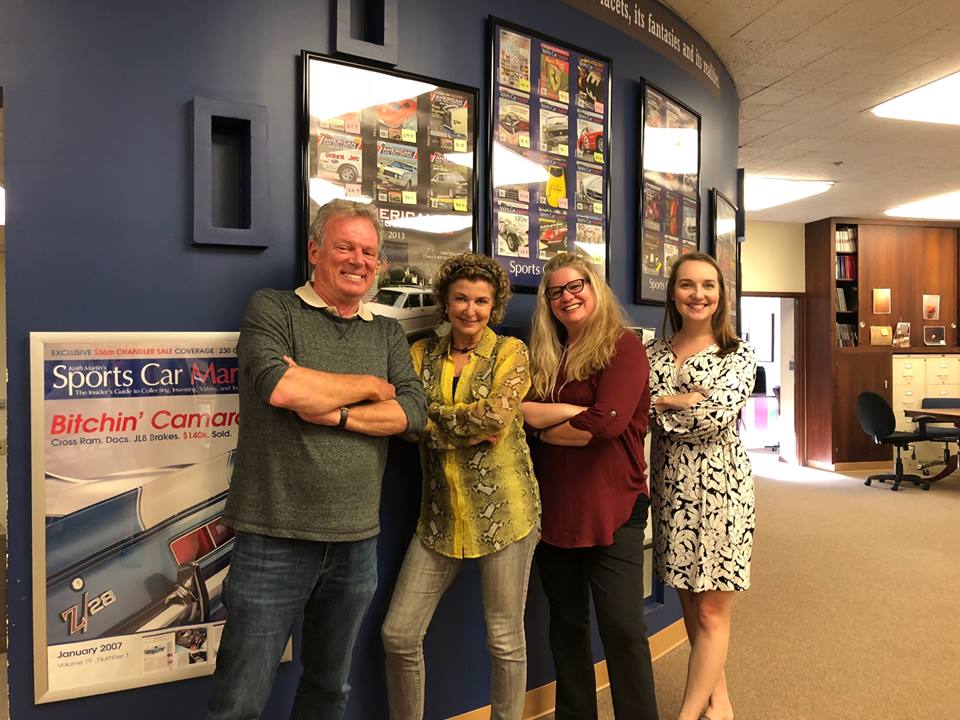 Social media marketing is hugely important, but it can also feel overwhelming. How do you prioritize tactics (influencers, paid campaigns, giveaways) and choose the right channels for a brand?
Our first question is always: "What's the purpose?" Do you need to sell more products in a specific market, to you need to reach prospects versus existing customers, do you need to repair a damaged reputation? Are you losing your leadership position or is a specific competitor dominating share of voice? Strategy always comes first, tactics are the easy part. Once we understand what ISN'T happening, we can create a set of tactics – based on budget – that will deliver the right results.
What's your best piece of advice for successfully engaging with the media?
Get off email and (shocking!) out of your office. Our average journalist gets over 1,000 emails a day, most of them from PR folks. Yes, you can still have success with an email pitch if your subject line is short, has a compelling hook and lands squarely in the target media's area of coverage interest (and, obviously, if the recipient knows you personally). However, more often than not, journalists are deleting incoming emails as fast as they receive them. Our best media successes come from relationships we've built over years as well as new ones that we're constantly making in places where media gather – be it a trade show, a media or industry association event. We routinely keep in touch with media for no reason other than to tip them off on items of interest that may have nothing to do with a current client and we make it a point to meet up for coffee or a drink if we're traveling in areas where media contacts live and work. Good old-fashioned face-to-face still rules.
With changes in technology (AR/VR), social media (will we all delete Facebook?), and even consumer behavior (should every brand be on Amazon?), where do you think the industry is heading next?
All my 20- and 30-something nieces and nephews are so much less brand-conscious than we were at that age. Shopping as entertainment in traditional retail stores is literally dinosaur territory (unless it's a vinyl record shop), and they all want Amazon gift cards for the holidays, so I continue to buy Amazon stock for sure!
There isn't one forecast that covers everyone – for example, we do a lot of B2B campaigns and if you're trying to sell commercial equipment to a professional arborist, you're going to deploy your campaign in very specific channels, some of which will be very traditional, such as trade associations and journals. If, on the other hand, you're trying to reach in-market car shoppers and drive them to your dealership, there is some amazing AR-based technology to help you do just that (a current client). Bottomline: I see hyper-targeting as the one trend that will shape marketing in the coming years – find the channels where pockets of target customers play and deploy marketing tech and tactics that reaches them in that spot.
Brandware is headquartered in Atlanta — what makes the Southeast a prime locale for creative businesses like yours?
Our Southeastern cities are a magnet for talent, and that's a #1 requirement for Brandware and every other agency – the quality of our teams makes or breaks us. Atlanta has the second largest Public Relations Society of America (PRSA) chapter in the nation (after New York), along with very active marketing communications and social media associations, so from an agency perspective it's a hotbed of potential employees. There is also an abundance of digital shops and other creative agencies that we can partner with if we need to scale up quickly for a client. Whether in Charleston, Atlanta or Charlotte, there are just a lot of high-energy, driven, smart people that I've run into – many of them thanks to DIG SOUTH!
Click here to learn more about Brandware, and don't miss your chance to gather with C-level execs like Elke during our annual DIG SOUTH Conference, hosted in Charleston, SC, April 24th-26th, 2019. If you want all-access to the full conference, meet-ups with our DIG ETC Council, and exclusive programming, purchase a VIP Badge before prices rise!