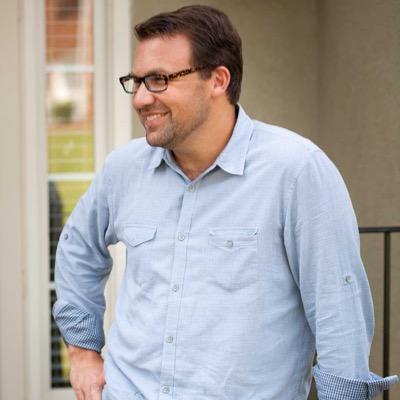 Marc Gorlin is the definition of a successful serial entrepreneur. In 2014, he launched Roadie, the first "on-the-way" delivery service that utilizes excess capacity in passenger vehicles, connecting people with stuff to send with drivers already heading in that direction. He previously co-founded and was Chairman of Kabbage Inc., which provides working capital to small and medium-sized businesses. To date, the Atlanta-based fintech unicorn has raised more than $500 million and provided more than $6 billion in capital to over 120,000 small businesses.

As if that CV wasn't impressive enough, Marc was also a co-founder of VerticalOne Corporation, a content personalization service that sold to S1 Corporation for $166 million, as well as a co-founder of Pretty Good Privacy, a company formed to commercialize one of the most prevalent security standards on the Internet. An active speaker on entrepreneurship, innovation, and venture capital, Marc joins us for an exclusive Fireside Chat during the DIG SOUTH Tech Summit this April.

In our latest Speaker Q&A, discover Marc's best advice for everything from landing corporate clients to raising venture capital, get a glimpse at some of the surprising items delivered via Roadie, and find out why he believes Atlanta is the best place to start a company.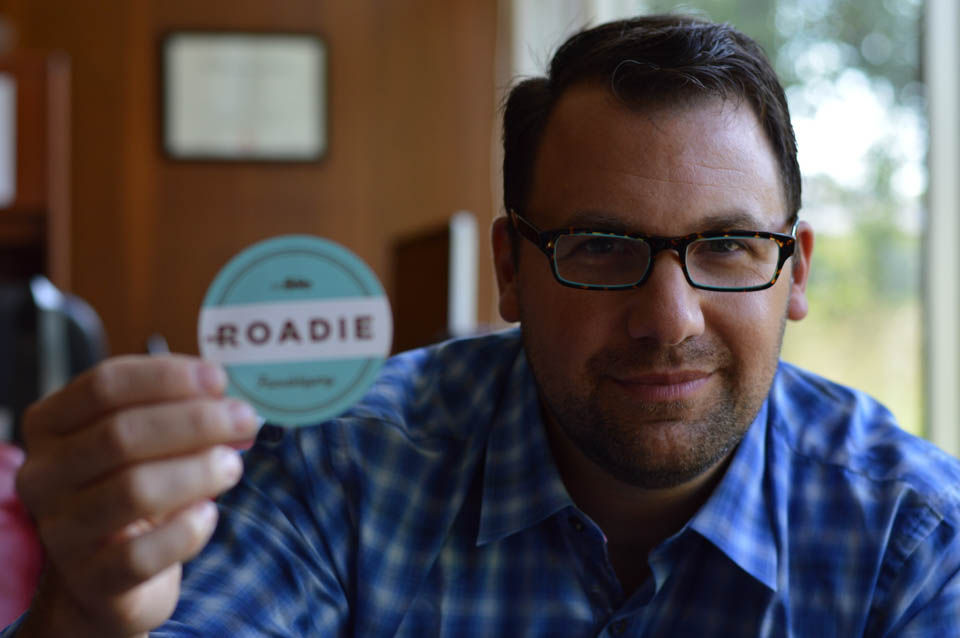 What inspired you to launch Roadie?
The idea for Roadie struck me one day when my remodeling project stalled out because my tile showed up from the manufacturer broken to bits. I needed a couple of boxes of replacement tile from a warehouse a few hours away, and had no practical way of getting them same-day other than driving the 5-hour round trip to pick them up myself. I knew there had to be someone already making the trip who'd be willing to throw some tile in their trunk for $20. If only I knew who they were. And from that problem our on-the-way delivery service was born.

What's one of the weirdest or most interesting items Roadie has helped deliver so far?
There's not enough space here to tell all the awesome and truly amazing stories of Roadie drivers delivering everything from a creepy truckload of unboxed mannequin parts to a rescue inhaler for a 9-year-old vacationing at Disney World. But I think my favorite was a 7-foot-tall statue of Jar Jar Binks that was bought on eBay and needed to go from halfway across the country. There was also the trash bag of stuff from a jilted boyfriend to his ex….but don't get me started.

Roadie's client list includes household names like Home Depot, Delta Air Lines and Walmart. Any advice for startups seeking to land major/corporate clients?
For startups, working with a major corporate client gives you immediate brand recognition and a revenue stream when you're worried about your burn rate. Getting in the door all depends on your ability to find the right person who has juice — and you do that by showing up, being engaged and making connections. The more people you meet, the more introductions you make and the luckier you start to be.

Once you're in the door, the biggest challenge is actually starting. If startups are speed boats, then corporations are cruise ships. There are all these processes and procedures you need to get through to get something going — especially if it's something new and different. That's why you need to find someone with juice, someone who cares, and a small project to prove out your concept — and we've used that same strategy with Delta Air Lines, The Home Depot, Walmart and all of our other enterprise partners. Most founders underestimate the complexity of working with a big company, so starting small gives both sides a chance to overcome the hurdles that come with any pilot. It's easier to work together when you're already working together.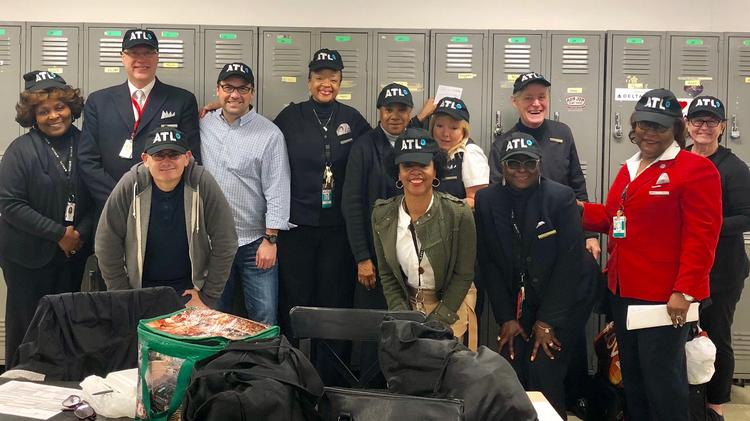 Thanks to Amazon, the retail and delivery landscape is changing more rapidly than ever. How can other businesses compete? How does this open up opportunities for innovation?
Personalized delivery is fast becoming the new normal. Much like you can order a pizza in small, medium or large, you can now get same-day, next week or two hour delivery — no matter where you make your purchase. People want same-day delivery so badly that they're actually taking delivery into their own hands. At Roadie, we've seen customers send non-stick pans from a Target in Hawaii, a TV from a Best Buy in Atlanta, and even an ottoman from a Bed, Bath, and Beyond in Phoenix. If a retailer isn't working with a provider who does same-day delivery, the customer will find a way to get it home themselves or find another retailer who can.

For retailers to compete in today's on-demand economy, they need to give customers a full menu of delivery options to fit their preferences at the point of sale, each and every time. And not just customers in big cities — customers in small towns want convenience too, whether they're shopping online or in store.

At Roadie, we're helping businesses launch and scale same-day delivery anywhere. By tapping into unused capacity in passenger vehicles already on the road, our model is uniquely well-positioned to help America's largest retailer bring same-day grocery delivery to millions of customers nationwide — even in small cities and towns that most retailers struggle to reach.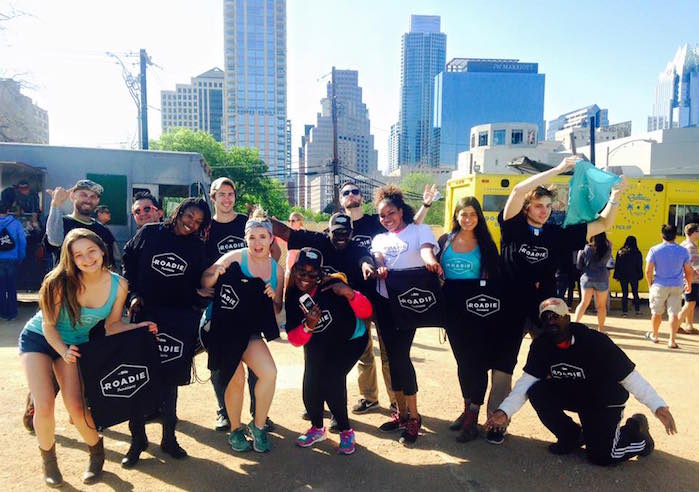 During your time at Kabbage, the company raised over $500 million in funding. Could you share a couple of strategies to create a compelling investor pitch?
It's hard to get people's attention, whether you're raising money, hiring a team or bringing on new customers. Even if you had a bucket-full of patents, most people won't stop long enough to hear about them. So to start, you have to make people care. You have to connect with them on a personal level.

From the very beginning at Kabbage and at Roadie, storytelling made all the difference. If you want someone to care about the thing you care about, you have to paint a picture of the vision. And you don't do that with industry speak and statistics, you do that with real, human stories with rich details that make people feel and that make people imagine themselves at the center of the story. If you paint a picture that feels real, the people will come — whether they're engineers or investors. And that's how you get the resources you need to actually make it real.

In your experience, what makes a mutually beneficial / successful investor-entrepreneur relationship?
I just can't emphasize it enough — you have to find people who care about the problem you're trying to solve. Financial partners can be fickle, but strategic partners who share your vision are more likely to be there when things get hard. Those are the folks who'll go the extra mile, whether that means making the right introductions, giving hard advice when it's needed or just showing up when you need someone to grab an oar and row.

Take The Home Depot, a customer for more than a year and now an investor. They understand that building the Roadie community helps them create a community of their own — shoppers, employees, and local drivers going to, from and around stores — to bring value to their ecosystem in a new way. The value of the partnership goes beyond funding. We both care about building roots in local neighborhoods and finding innovative new ways to create the best possible experience for customers.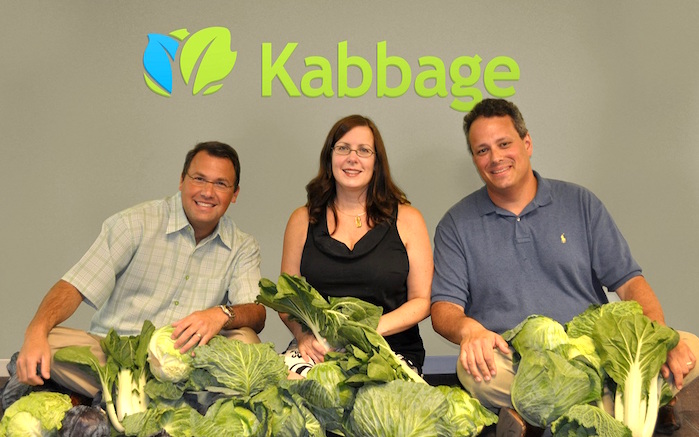 You've launched and scaled multiple companies in Atlanta — what makes ATL a great city for entrepreneurship?
I suppose I'm biased, but I honestly believe there's no better place to build a company than in Atlanta. We're the undisputed hub of logistics in the U.S., and we've also grown into a hub of industries as varied as financial services, cyber security and entertainment. We're attracting people from around the country and the world, plus we have world-class tech and creative talent coming out of our universities. For startups who want to take advantage of all that goodness in a major city — that also offers a phenomenal quality of life and a low cost of living — Atlanta is the total package.
Feeling inspired? Don't miss your chance to learn from one of the South's most impressive serial entrepreneurs in-person. Register now for the DIG SOUTH Tech Summit and you'll automatically gain a spot at Marc Gorlin's Fireside Chat.