???? AUSTIN – Mobilizing. Who doesn't love the quiet buzz of an electric motor as you wind your way down a hip city street? Mopeds have been part of Austin traffic for years, but a new fleet of shared electric mopeds is about to hit city streets and make the mode of transpo a lot more visible. New York-based shared electric moped startup Revel is planning to launch 1,000 of its vehicles at Austin City Hall on November 1st. The launch will add to an ever-changing fleet of travel alternatives in Austin, which now has 15,550 permitted e-scooters and e-bikes. Austin is Revel's third metro market.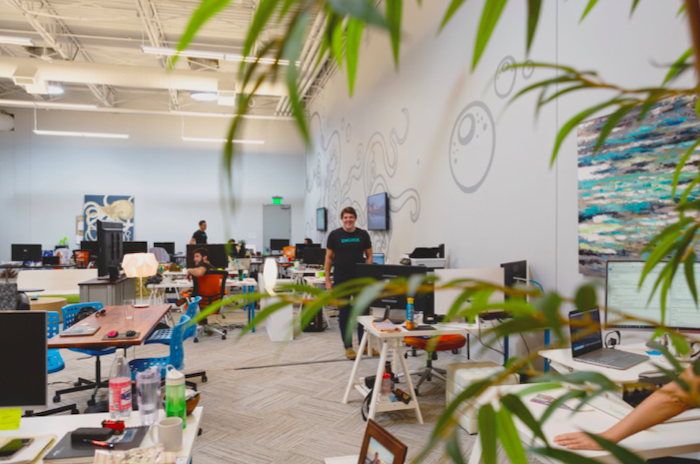 ???? CHARLESTON – Major acquisition. Charleston's tech industry is getting its first major exit of the year with the sale of 4-year-old Engage Talent to an Orlando company, news that came with a promise to expand the firm's local presence. Engage Talent's AI tools mine thousands of sources of information to draw conclusions that can help employers hire workers and even pinpoint which workers might be likely to leave the company soon. The financial terms of the acquisition were not disclosed. Get the deets. 
???????? DURHAM – Empowering employees. Some say professional development, for the most part, has become disconnected from professional advancement. That's where Talented comes in. Employees opt into the service and a conversational assistant takes them through several skill-building exercises within the core curriculum on a daily basis, like giving and receiving feedback. Workers can learn a new concept, play through a scenario, or complete a real-world assignment to apply new skills. All exercises last between three and 10 minutes – the lessons, hopefully, last forever. Learn more.
????????‍⚕️ CHARLOTTE – Elective surgery. Using digital health platform PureSurgery, patients can select an elective surgeon and remotely go from the initial consultation to pre-operative clearance, and then to post-op rehab. Currently, the marketplace focuses on orthopedic procedures like total joint replacements — expensive operations that patients can plan months in advance. "We offer doctors a national and sometimes an international patient population, versus the hyper-local population that they're used to drawing from." Tech it out.
???????? CARRBORO – Senior engagement. North Carolina-based Viibrant was founded by Patrick Smith to provide an engagement platform for senior living communities after receiving inbound demand from other communities following its launch. Now, the platform is available in nearly 80 communities nationwide — a figure expected to double in 2020. "We want to simplify their lives and help them enjoy retirement," Smith says. Read more.