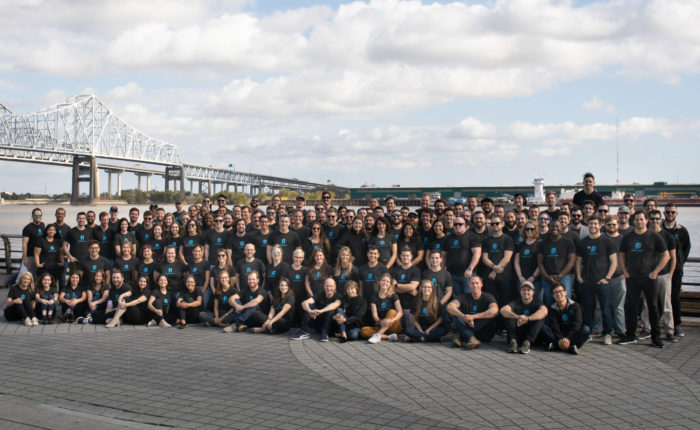 New Orleans Startup Levelset Lands $30M Series C Funding Round to Jumpstart Growth
Levelset, a New Orleans-based SaaS platform that helps relieve cash flow issues for contractors by getting them paid more quickly, has announced a $30 million Series C round of funding led by Horizons Ventures.
S3 Ventures, Altos Ventures, Operating Venture Capital, as well as Michael Gollner and Darren Bechtel of Brick & Mortar Ventures, also participated. As a result of this funding round, Levelset has raised $47 million to date.
Levelset aims to simplify and solve payment problems associated with construction business operations and processes — and associated stressors — by using products and industry partnerships that help contractors. The company's software and free resource library, which includes a roster of payment and legal experts, offers data-driven payment insights. It also facilitates the generation and exchange of paperwork and monitors relationships and projects, identifying potentially problematic behaviors.
???? ATLANTA – Emerging tech jobs. With Atlanta's population boom ranking the city as one of the fastest growing metros in the nation, an economic and job market boom will inevitably follow. LinkedIn has released its third annual LinkedIn U.S. Emerging Jobs Report, listing Atlanta as number 2 for robotics engineering jobs among a few others. Tech it out.

???? DURHAM – Autonomous driving. Sense Photonics is entering the autonomous vehicle market with a new device designed to help robotic vehicle and driver assistance systems – and it's using CES this month as the launching pad. Already, Sense holds intellectual property protected by some 200 patents. It also recently released an industrial scanner. The products come after Sense closed on $26 million in new funding. Read more.

???? AUSTIN – Supply chains. After recently raising $35 million in a particularly lucrative Series B, the Austin-based shipping solutions company Shipwell set its sights on hiring around 200 more employees. When startups scale that rapidly, there's always the question of how growth will impact the unique company culture. Learn more.

???? WASHINGTON D.C. – Data-driven. Arcadia, a D.C. startup that connects utility bill payers to cheaper, greener options for their power, announced last month that it raised $30 million in Series C funding. Arcadia Power acts as a broker between energy customers and providers, giving consumers alternative options to the default utility in their area, allowing customers to save money on their power bills and lower their carbon footprint. Get the deets.