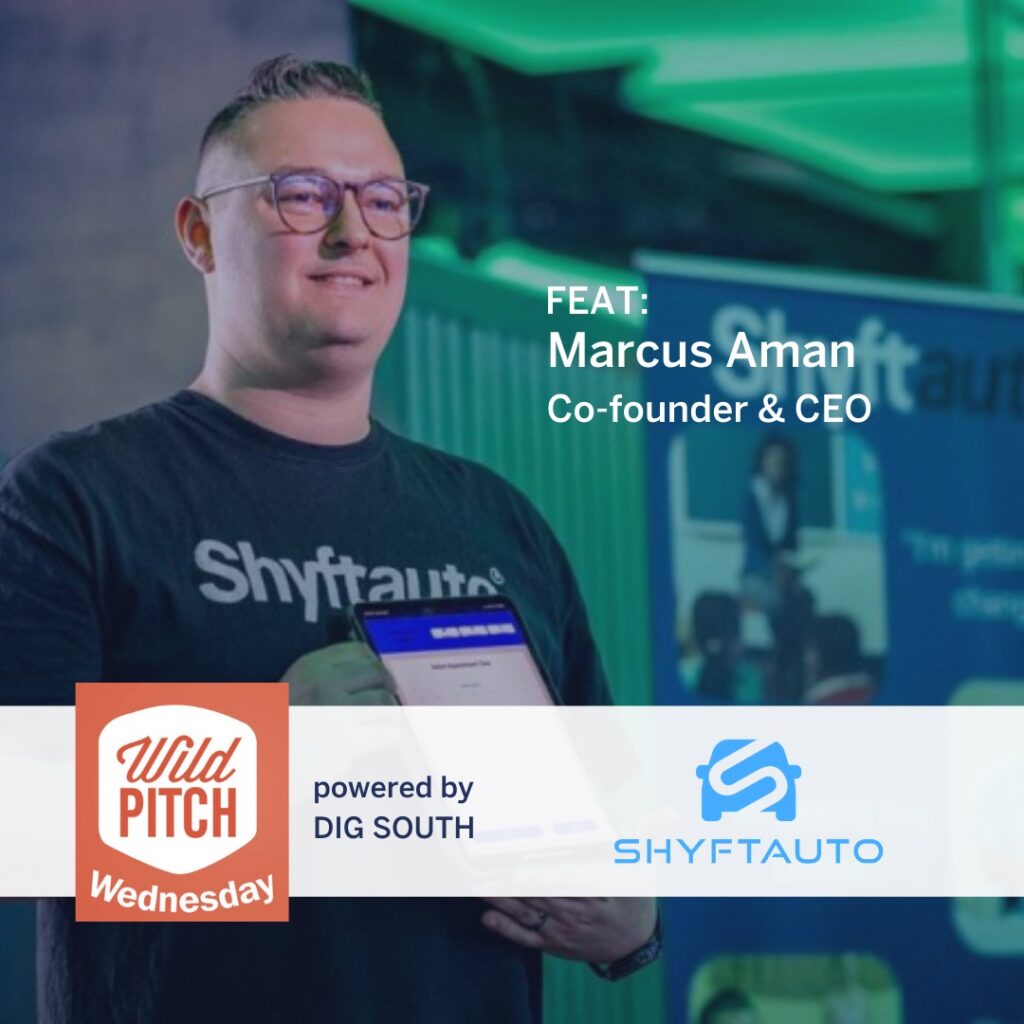 WILD PITCH WEDNESDAY
FEATURING: SHYFT AUTO
Shyft Auto helps reduce chaos at automotive repair shops while giving consumers an Amazon-like experience for service. Shyft's technology helps repair shops offer contactless solutions to their customers, while increasing retention, revenue, and satisfaction scores. The Shyft Auto team was a recipient of the NC Idea Seed Grant and the winner of one of the top startups at the NC Tech Awards in 2020.
LENOVO EVOLVES IN MORRISVILLE
Lenovo Chair and CEO Yang Yuanqing is making the "new IT" key to the global tech giant's ongoing evolution as a company. And he's focusing on what he calls "the intelligent era" – a world continually transformed by new technolgy, the internet of things and much more
So what does he mean by the "new IT?" In an interview with China's CGTN, which notes that Yang is a "a deputy to the National People's Congress," he explained his thinking: Learn more.
TECH IN THE SOUTH
ATLANTA – Community response. Liger Partners, a full-service marketing firm, celebrates being named Agency of the Year at the TAG Marketing Awards this month. This announcement comes on the heels of their community response to the 2020 pandemic and winning multiple industry awards. Read more.
DURHAM – Private to public. The quantum computing company with ties to Duke University, IonQ, Inc., is going public with a big bang. IonQ on Monday said it had entered into a definitive merger agreement with dMY Technology Group, Inc. III in a deal valued at $2 billion. Get the deets.
TAMPA – The missing link. Tampa's XGen, which uses artificial intelligence to help eCommerce companies, has raised $7.5 million in its seed round. "ECommerce is growing rapidly and XGen is aligned with that macro trend," Tom Wallace, managing partner at Florida Funders, said. Tech it out.
CHARLOTTE – Scaling geographically. Startup Rent Ready has closed a $10 million Series A round. The capital will position the company, an apartment rental turnover platform, to scale geographically beyond the current markets of Charlotte, Raleigh, and Atlanta. Learn more.
HEY, DIG NATION!
Don't forget to submit your news, blog post views, events, jobs and more via your profile at dignation.co. It's a valuable way to spread the word across the Southeast and other far flung parts of the US!
SNEAK PREVIEW: New Community Manager Announced Next Week
Stay tuned as we announce a new, direct pathway to connect with the network next week.