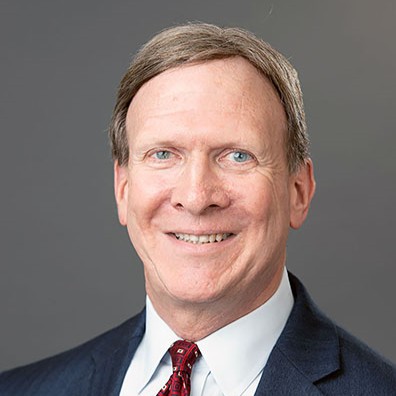 DIG SOUTH recently caught up with SCRA CEO Bob Quinn to get his take on the tech world and bring us up-to-speed on the current state of SCRA (South Carolina Research Authority). SCRA was founded in 1983 with the mission to propel South Carolina's innovation economy by providing resources and services that accelerate the growth of SC-based startups.
With his bird's eye view of South Carolina's potential to become a major tech center in the midst of rapid growth, Quinn shared his thoughts on the world we live in, the impact tech has on it and his reaction to the possibility of landing in an elevator with tech mogul Elon Musk. Hint: it's similar to meeting Steve Jobs.
Describe your company and tell us a little about your clients/customers. What does "a day in the life" look like?
Given that diversity of mission and clients, there is no typical "day in the life". On Monday, I may be working with the CEO of a startup company, on Tuesday engaging with the president of one of our research universities, on Wednesday meeting with the senior executive of a major corporation, on Thursday interacting with our legislators, and then on Friday dedicating my time in support of our staff. That's what makes this job so fascinating and rewarding.
Chartered in 1983 by the State of South Carolina as a public, nonprofit corporation, South Carolina Research Authority (SCRA) fuels South Carolina's innovation economy through the impact of its four programs. SC Academic Innovations provides funding and support to advance translational research and accelerate the growth of university-based startups. SC Facilities offers high-quality laboratory and administrative workspaces for technology-based startups and academic institutions. SC Industry Solutions facilitates and funds partnerships between and among startups, industry, and academia. SC Launch mentors and funds technology-based startups that may also receive investments from SCRA's investment affiliate, SC Launch, Inc.
We'd like to know how the DIG NATION tribe can help you most? What do you need and what can you share with the community?
We would love for DIG NATION to help us spread the word about our role in bolstering South Carolina's innovation ecosystem, the benefits we bring to startups, industry, and academia, as well as the great accomplishments those entities are achieving thanks, in part, to the support we provide. We would also welcome engagement with potential co-investors in our deals.
Describe your earliest memory using technology? Or, project what year will we finally have flying personal cars and what will yours look like?
Depending on your definition of "have" and "car", you can argue that we already have flying personal cars given the variety of vertical takeoff and landing designs under development by companies ranging from startups to Toyota to Boeing. The coolest-looking one I've seen is the SkyDrive SD-03. However, given my 6'6" frame and the desire to bring my family and luggage along, my dream car will need to be larger. Given the infrastructure, regulatory, cybersecurity, etc. hurdles to be overcome, I don't see them being ubiquitous until at least 2040. Interestingly, one of our portfolio companies, UA Sidekick, has a platform that enables the safe, regulatory-compliant use of drones. This could facilitate the broadened use of flying cars.
How does the South (or your city) stack up as a place to work or launch a company? What does the region need more or less of?
South Carolina's metropolitan areas have vibrant and expanding ecosystems conducive for launching and growing a company. Like most of the South, we could always use more sources of capital, but we as a region (and a state) are making some progress there. One major challenge is providing these growth opportunities in more rural areas. South Carolina has 47 incubators strewn throughout the state. To provide greater cohesion among these entities and to allow more-established incubators to assist those that are less mature, we created the SC Business Incubator Association. The organization has now been established as a 501(c)(3) and is managed by its members. Among its offerings will be a virtual platform that will offer access to programs and expertise that rural-based groups may not otherwise be able to afford or access.
How would you react to being stuck in an elevator with Elon Musk?
Probably similar to how I might have felt being in the same situation with Steve Jobs: a mixture of awe, respect, and displeasure.