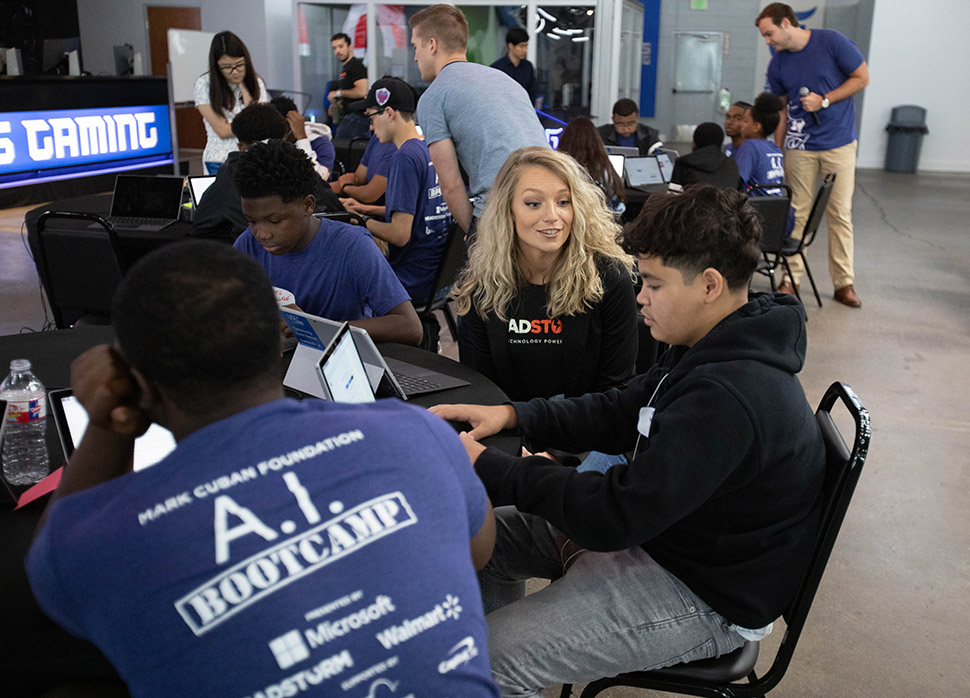 Birmingham Chosen as Host City for AI Bootcamp
The Mark Cuban Foundation has selected Birmingham, AL as the host city for their Artificial Intelligence Bootcamp Program. The program is for underserved students in grades 9-12. Students will learn from volunteer instructors knowledgeable in data science and are capable to help students understand material normally taught at a collegiate level including completing lab exercises that contextualize the tech and use Microsoft Azure AI Tools.
"We know how much untapped talent exists within our local communities as a direct result of lack of access to opportunity and resources," said Yvette Medina, director of the Mark Cuban Foundation's AI Bootcamp Program. Read more about the AI Bootcamp here.

Tech in the South
ATLANTA – Talk No-Code to Me. No code startup, Betty Blocks with roots in Europe and in Atlanta raises $33 million to help "citizen developers". The goal of no-code/low code platforms like Betty Blocks is to help non-technical people at an organization bring their ideas to life. Instead of needing to know several coding languages, users work with pre-configured, drag-and-drop blocks to create advanced, enterprise-grade apps. Read more.
AUSTIN – Connected construction. Buildforce, a construction technology firm with presences in Houston and Austin, announced raising $4 million in capital Aug. 11. Their technology helps connect construction contractors with the skilled tradesmen they need to complete jobs. The company says it can keep projects on time and on budget for contractors and can increase earnings and job security for skilled workers. Learn more.
CHARLESTON – Back in-person. Tech titan, Blackbaud, one of Charleston's largest technology employers reported lower but strong second-quarter earnings, saying the results support higher revenue expectations and that it should benefit from the resumption of in-person events. Blackbaud Inc., which provides software and services designed for nonprofit fundraising organizations, booked net income of $6.7 million for the April-June period. Read more.
TAMPA – Kids that code. Tampa organization pairs teens, advocacy and tech with new camp. Ingrid Harb is the creator and founder of "Coding for a Change", a program that focuses specifically on high school minority students looking to learn how to code. They each receive their own website and then build it out, focusing on a topic that they ultimately presented at the end of their cohort. Learn more.
DIG NATION Member Roundup
📣 Calling All DIG NATION Members!
We are here to help you connect with businesses, leaders and innovators across the South. Don't forget to upload your jobs, news, blogs, events and much more to your profile at dignation.co. Spread the word and get connected!