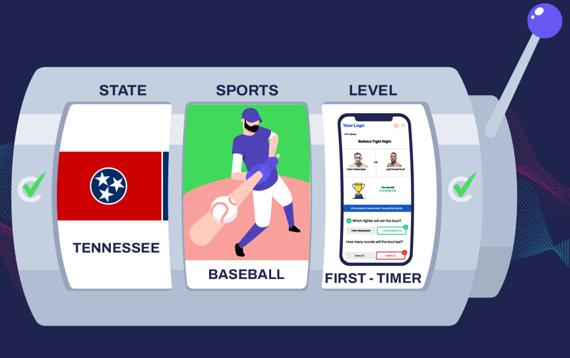 Nashville Startup is Bringing Sports Betting to the Online Age
NASHVILLE – Digitizing casinos. Sports betting is currently only legal in 18 states and DC, with a handful of states actively debating the adoption of new legislation to allow for it. Tennessee legalized sports betting in 2019, which Daniel Kustelski, CEO of Chaulkine said has helped Nashville become a "gaming technology hub."

Focusing on personalization and localization, Chalkine provides important customer data that could drive different paid games down the line. "There really is no better way for players to learn how to place online and mobile sports bets than by being able to go through the process without having to wager any of their own money." said Kustelski. Check it out!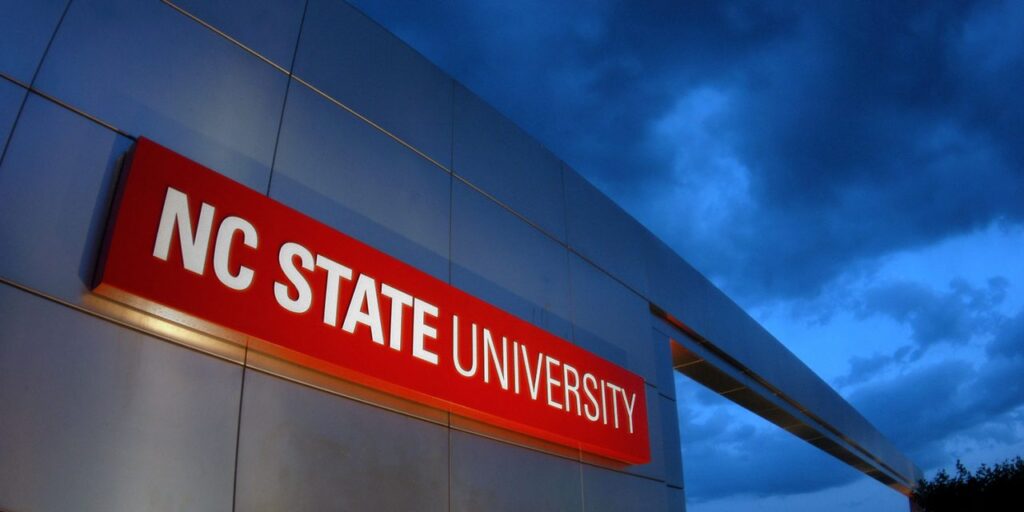 Tech in the South
RALEIGH – Neutron beam in NC. An international group of researchers identifies neutron beam more accurate than x-ray and performed pendellösung interferometry on silicon using a neutron beam, providing both the highest precision measurements with this technique to date, and a "snapshot" of the properties of both the silicon crystal and the neutron itself. Pendellösung interferometry is an optical technique which has been used to determine crystal material properties – particularly of silicon – such as its mechanical and thermal properties and how the forces holding it together (the atoms within it) are arranged. Dig it!
ORLANDO – Into Orbit. A SpaceX rocket lifted off on Wednesday night from a launchpad here, carrying four Americans on an adventure to orbit the Earth for three days that will be like no other. None of the crew works for NASA. The mission, known as Inspiration4, is the first orbital trip where not one of the people aboard is a professional astronaut and where government is, by and large, a bystander and observer. The evening sky was nearly devoid of clouds when the nine engines of the Falcon 9 rocket ignited, lifting the rocket and its passengers to space. Read more.
BIRMINGHAM – Investing in a community. A new accelerator centered around health care and technology is coming to Birmingham. Prosper, a coalition of community, civic and business leaders committed creating a more vibrant and racially inclusive economy that aims to invest in Birmingham's Black community and the women of Birmingham, has crafted the Prosper HealthTech Accelerator. Leaders plan for the accelerator to connect cutting-edge health technology startups to the coaching, capital and connections they need to build and grow their businesses. Learn more!
CHARLOTTE – AI Resume Recruiting. Local tech startup Resume Sieve is using artificial intelligence to give smaller businesses an edge throughout the hiring process. The startup, co-founded in 2020 by Michael Yinger, Jeremy Lepore, Mohan Kakar, Abha Mallya and Venkat Mallya, is an evaluation platform that uses AI to rank top job candidates based on requirements provided by the end-user. Yinger said the platform helps simplify the recruiting and hiring process by allowing company personnel to input the specific job criteria or skills they want to weed out on a given batch of resumes. In less than a minute, the resumes that best meet that criteria come to the top of the pile. Check it!


DIG NATION Member Rundown


Pantheon's New Era of Drupal 
Pantheon offers the fastest Drupal performance in the industry, powerful developer tools, automated workflows, and enterprise-grade security. Drupal 9 offers exceptional access to innovation, a better editor experience, and endless resources so you can build the perfect digital experience for your business. Learn more about Pantheon.

???? Calling All Members of DIG NATION!
Hey gang! Gain traction and build your network. We are here to help you connect with businesses and people across the South. Don't forget to upload your jobs, news, blogs, events and much more to your profile on dignation.co. We've got BIG news coming so stay in the loop and stay connected!