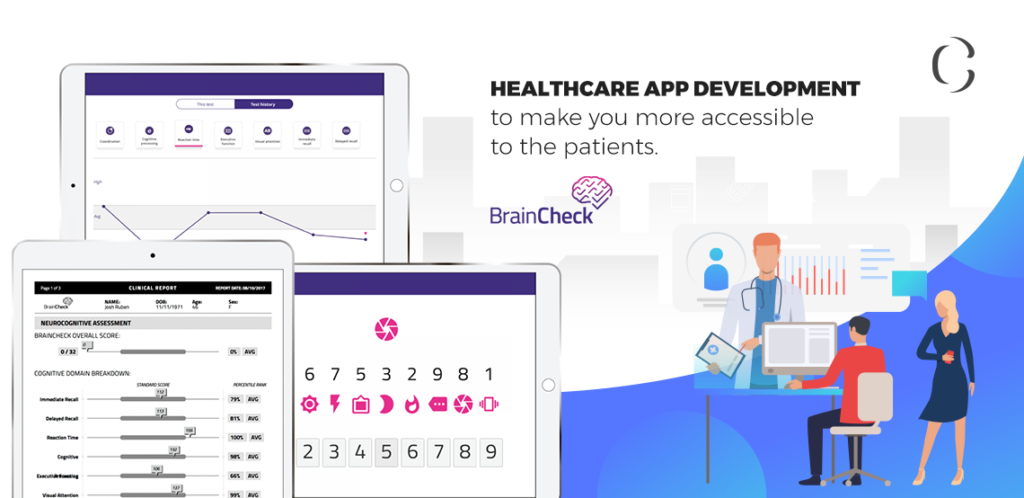 BrainCheck Raises $10M for Cognitive Health Screening Platform
HOUSTON – Cognitive Care. Houston-based startup BrainCheck raised $10 million in Series B capital to develop its cognitive health screening technology. BrainCheck's Series B funding round was led by Austin-based Next Coast Ventures and Austin-based S3 Ventures, the health technology firm announced Nov. 3. Additional investors in the Series B included Austin-based True Wealth Ventures, Chicago-based Tensility Venture Partners and Leawood, Kansas-based Nueterra Capital

BrainCheck was founded in 2015 by Katz and Dr. David Eagleman, a former Baylor College of Medicine neuroscientist. The BrainCheck's platform provides digital, mobile cognitive screeners, clinical decision support, features for remote cognitive care planning and more. BrainCheck is an FDA Class II Software as a Medical Device, or SAMD, used by more than 400 neurology, geriatrics and primary care practices for cognitive health screening. Physicians at the University of Texas M.D. Anderson Cancer Center, Johns Hopkins and Cleveland Clinic are using BrainCheck to conduct cognitive testing, the firm said. Get the scoop!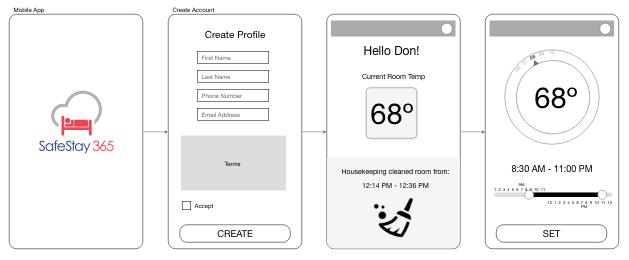 Tech in the South
DALLAS – Privacy Product. Focused on the hotel industry, iOpen Innovations' product – SafeStay365 – incorporates IoT sensors in rooms that allow hotel staff and patrons to know when the room is occupied. For the hotel, this allows them to know when a room is occupied by a person if there's cleaning staff present and avoid double-booking rooms. For customers, it provides security and safety, knowing if someone else has entered the room. Bahlman said the SafeStay365 system doesn't use audio, visual or heat mapping technology in the interest of privacy. Read more.

ATLANTA – Creating Co-Living. Atlanta affordable housing startup PadSplit Inc. raised a $20.5 million round, according to a Nov. 1 filing with the U.S. Securities and Exchange Commission. PadSplit converts underutilized single-family homes or apartments into shared worker housing as a way to use the existing housing stock to increase affordable options. Lack of housing supply is one of the main obstacles to providing affordable living accommodations and PadSplit's co-living model could be the innovative solution. Founded in 2017, PadSplit has created more than 2,500 shared housing units and housed more than 4,800 people. Get more info.

DURHAM – GeneCentric Therapeutics has brought in $7.5 million in new funding, the company announced today. In a statement, the company noted that the funding round, which it said was oversubscribed, was the company's Series B1 round. Funds will be allocated to expand and commercialize its "growing pipeline of RNA-based molecular diagnostics," the startup says. The company's investors in the round include IAG Capital Partners and Alexandria Venture Investments, as well as existing investors Labcorp and Hatteras Venture Partners. Check it out!

WASHINGTON D.C. – Arlington Capital Partners LLC-owned BlueHalo made its second mergers and acquisition move of the year Monday, purchasing San Diego-based counter-unmanned aerial systems firm Citadel Defense Co. Terms of the purchase weren't disclosed, but the deal marks another acquisitive move for the Arlington-based technology and engineering contractor, which bought space electronic systems designer Design and Development Engineering Services Corp. in July. Learn more.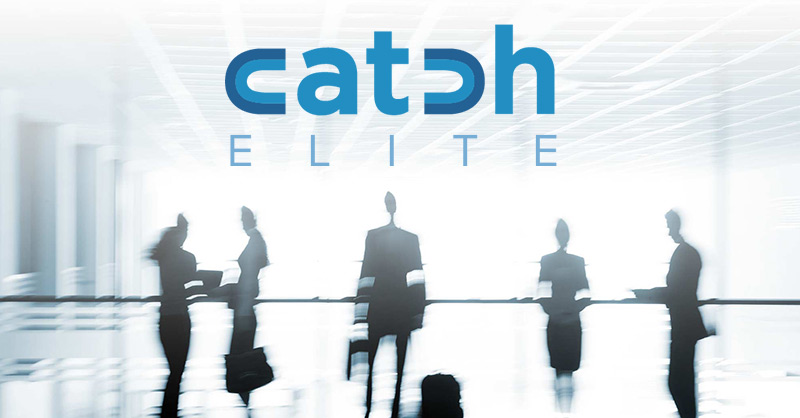 DIG NATION Member Rundown
Happy 6 Year Anniversary to Catch Talent!
Time flies when you're catching top talent. Congrats to DIG NATION member Catch Talent on celebrating 6 years of growing companies through high-touch, end-to-end talent acquisition solutions. Learn more about Catch Talent. 
???? Calling All Members of DIG NATION
Don't forget, friends, we're here to help you connect with businesses and sharp people across the South. Upload your jobs, news, blog posts, events and much more to your profile on dignation.co.