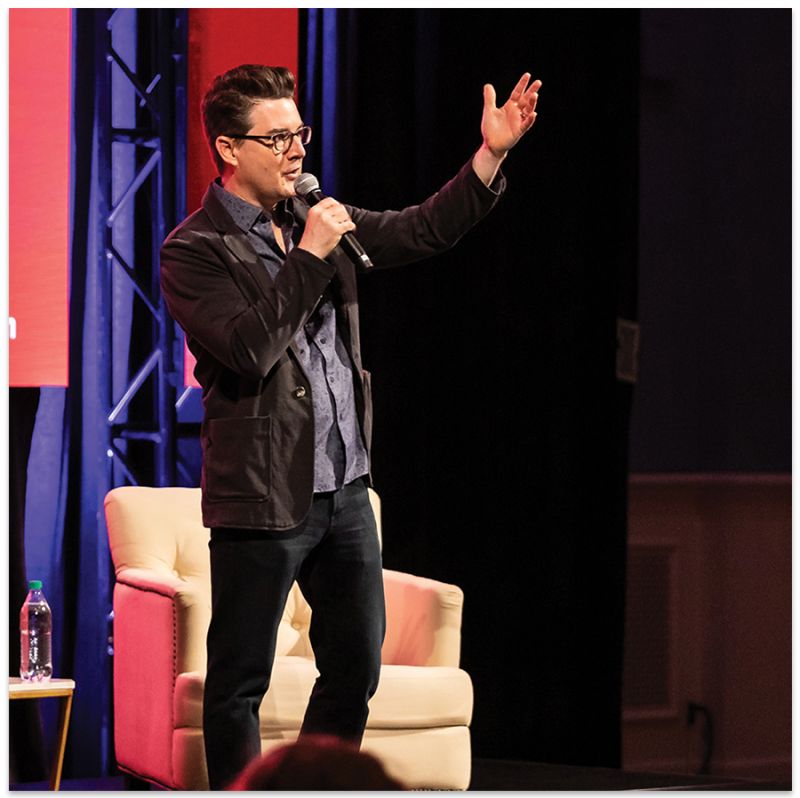 CHECKING IN WITH STANFIELD GRAY 10 YEARS AFTER THE LAUNCH OF
DIG SOUTH TECH SUMMIT
Expose Yourself!

Yes, this was the cheeky battle cry of DIG SOUTH Tech Summit #1 more than a decade ago. It was also a cri de coeur for the South's startup ecosystems from Atlanta to Austin, Charlotte to Charleston, DC, Raleigh-Durham, Miami and all points in between.

The basic idea was to make some noise on a national scale and unite in a collective front to compete with Silicon Valley, Boston and New York for capital, talent and recognition for the amazing emerging tech coming out of the region. 

Ten years later the outward signs of success are obvious as newcomers pour into the region and tech ecosystems thrive across the South.

The DIG SOUTH team likes to think that from the inception we played – and continue to play – a key role in this epic serial production, and we attribute our success entirely to your support, DIG NATION!

Here's a nice piece written by David Pena in the most recent Charleston magazine that further validates our collective mission.

See you next Wednesday at DIG SOUTH Tech Summit!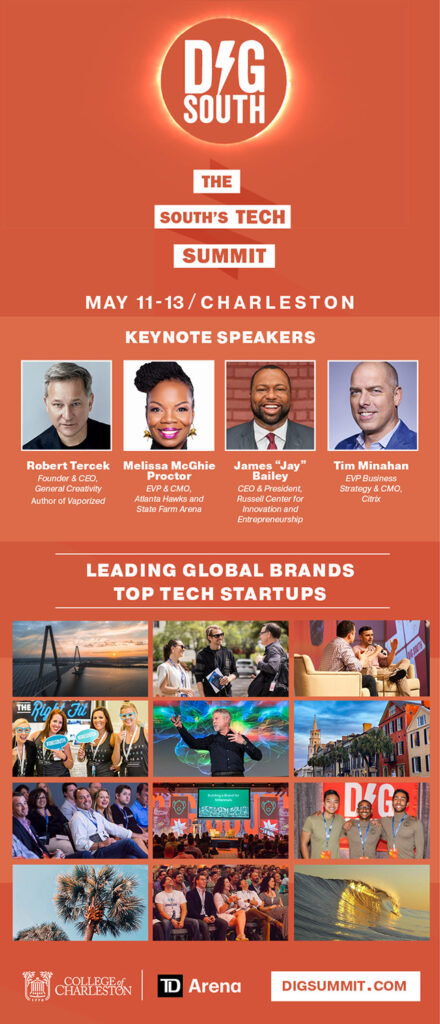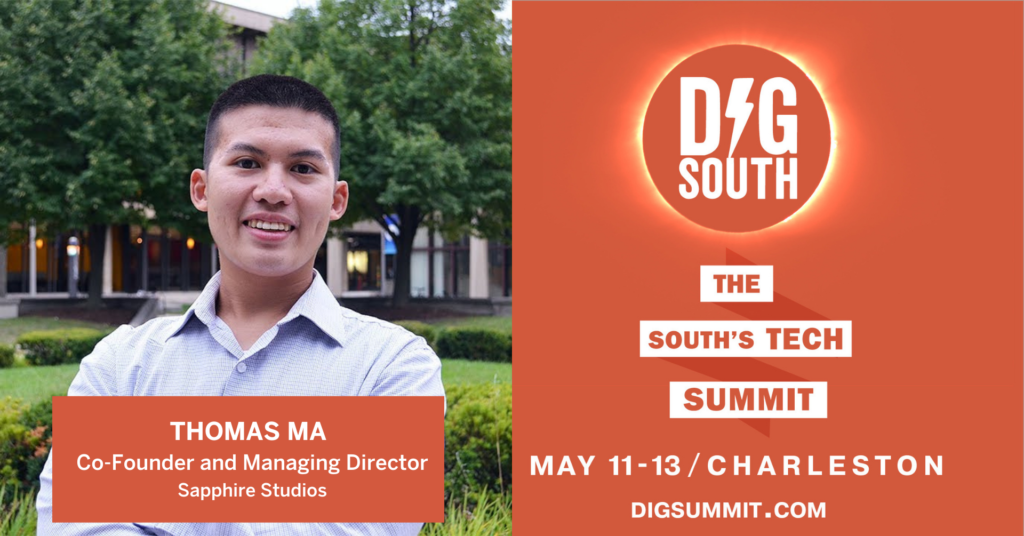 DIG SOUTH TECH SUMMIT SPEAKER TAKING OVER TIKTOK
DIG SOUTH's old friend Thomas Ma is returning to the Summit next week with a few new accolades in tow.
"Sapphire Studiosis now the most popularvendor on the TikTok Creative exchange program," says Ma. "Companies seek TTCX in order to get matched up with vendors to help them with their creative efforts. We have worked with over 200 companies in the past 6 months." Ma adds, "We have two featuredcase studies on the main TikTok Creative Home page among only 3 case studies mentioned. These 2 case studies represent our track record that we've slowly built."
How did Sapphire Studios achieve this marvelous run of success?
According to Ma,
– They love TikTok. Being an early adopter has helped Sapphire become trailblazers in this growing space.
– Experience has fine tuned their process, which helps their clients scale in the long term. They have worked across many different industries and have a better understanding of how each industry performs.
– Team. They have amazing people who are super passionate about this space and working with brands.
– They developed technology in house to improve efficiencies.
– Their ads have achieved over 8 figures in ad attribution on TikTok.
Don't miss the chance to see Thomas Ma at the DIG SOUTH Tech Summit May 11-13 in Charleston, SC. Grab you badge now!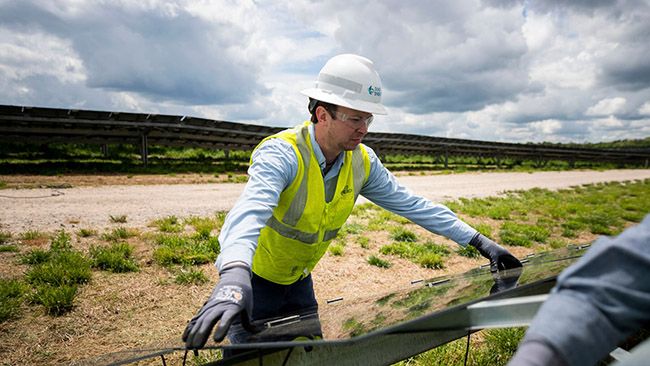 TECH NEWS IN THE SOUTH
CHARLOTTE – Duke Energy added nearly 1,800 megawatts of renewable energy to its portfolio in 2021, an increase of 20% from the prior year. That's according to the company's latest annual disclosure on environment, social, and governance, or ESG. "Our ESG [Environmental, Social and Governance ] strategy is focused on how we create value while at the same time mitigate the risks associated with our business," said Katherine Neebe, the chief sustainability officer at Duke Energy and the president of the Duke Energy Foundation, in a statement. The Charlotte-headquartered utility released the data on renewable energy production along with other data in its 16th ESG report. According to the company, it plans to own, operate, or contract for 16,000 megawatts (MWs) of renewable energy by 2025. The latest gains put Duke Energy at 10,500 MWs at the end of 2021, the report notes. That's ahead of the nearly 8,880 MWs of wind and solar power at the end of 2020, which represents a 20% increase in renewable energy, the company said. Learn more here.
(WRALTechWire, Jason Parker)
AUSTIN – Yotta Energy, headquartered in Austin, Texas, was founded by Omeed Badkoobeh and Vikram Iyengar in 2017. The company makes PV solar panel-level energy storage, a microinverter, and energy management software for the commercial and industrial rooftop market. Recently, Yotta announced two new major developments. The company raised additional funding of $3.5 million, increasing its total Series A funding to $16.5 million. Also, the Department of Defense Environmental Security Technology Certification Program (ESTCP) awarded it $1.97 million for a solar power and energy storage microgrid project at Nellis Air Force Base. Nellis is located in southern Nevada and has a population of about 8,900, with six aviation units. The base can accommodate up to 300 aircraft. The new funding round and award bring Yotta's total funding to over $25.5 million. Yotta Energy plans to showcase its PV-coupled smart energy storage system with advanced thermal management in a ground-mount solar + storage microgrid installation. Our team will be working closely with the base to design and install a solar + storage microgrid that advances the DoD's energy resiliency objectives. One of the primary goals is to demonstrate how building-level energy storage systems can be cost-effective, modular, scalable, and repeatable. Check it out.
(Clean Technica, Jake Richardson)
ATLANTA – Brightwell, a payments technology company that builds financial products to send money securely anywhere in the world, today announced the launch of ARDEN, an AI-powered, risk-detection engine helping fintechs protect their financial assets and cardholders. As fintech platforms expand access to financial services, fraud instances have similarly soared, increasing by 70 percent in 2021. Notably, enumeration attacks or Bank Identity Number attacks, which rely on brute-force tactics to access user accounts, have become more prevalent as fraudsters look to exploit financial services companies and online merchants who lack adequate authentication and security protocols. Today's fraudsters are taking advantage of these insecure processes with frightening rapidity, leveraging stolen card data that they can quickly validate and exploit—stealing large sums of money in a matter of seconds. Dig it.
(PR Newswire, Brightwell)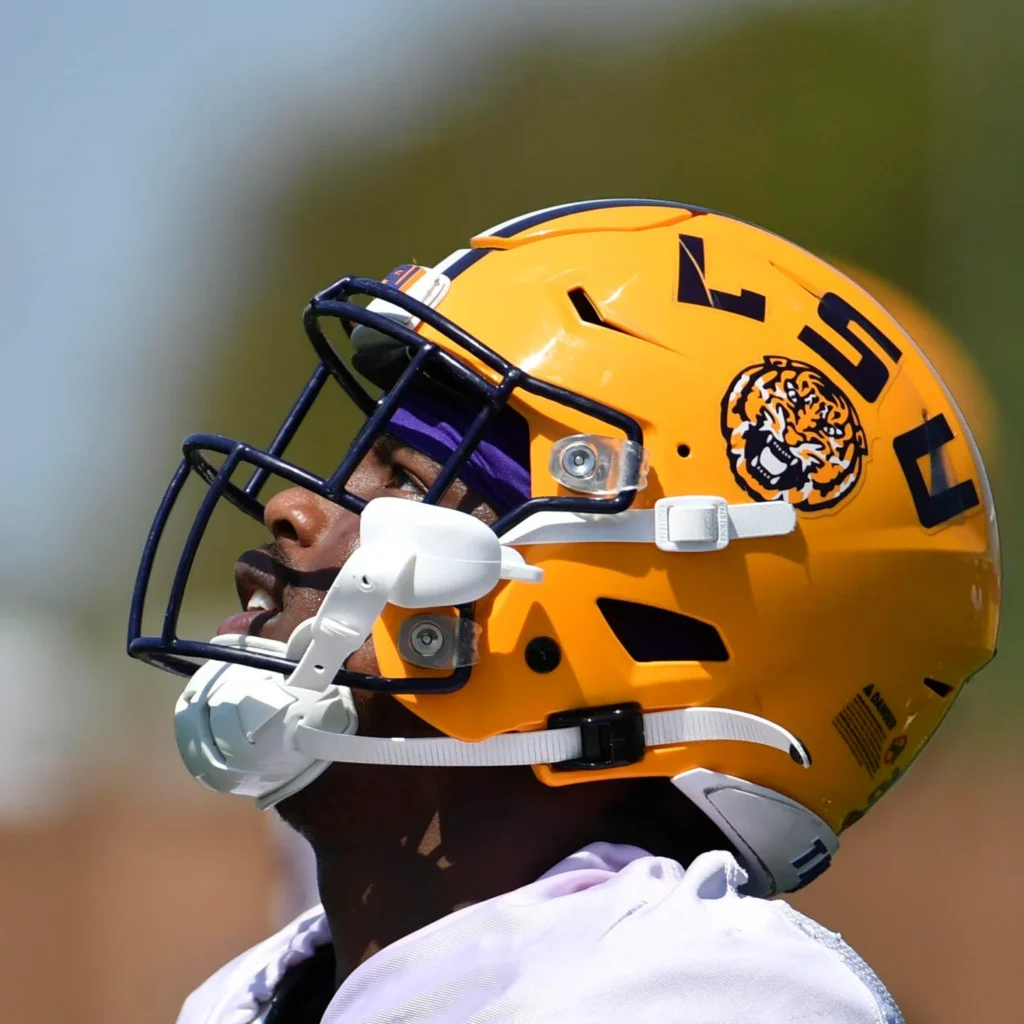 IT'S THE WEB 3 BEAT:
BLOCKCHAIN + CRYPTO + NFTs + DAOs +METAVERSE & BEYOND
NIL and NFTs? This company with LSU athletes brings them together.
A new company that sells nonfungible tokens for access to college athletes recently signed some of LSU's most prominent players, showing the ever broadening scope of name, image and likeness deals.

Many NIL agreements lead to traditional marketing campaigns with television commercials and public appearances, but The Players' Lounge gives fans perks through NFTs, an abstract digital file that can be sold and traded. In this case, the company started by four former Georgia football players uses customized cartoons of school mascots. Those images are linked to a barcode, which provides access to online message boards, tailgates, golf tournaments and other events. In exchange, the players receive a cut of the profits. A new company that sells nonfungible tokens for access to college athletes recently signed some of LSU's most prominent players, showing the ever broadening scope of name, image and likeness deals.
The Players' Lounge began targeting other schools, including LSU, as it tried to expand across college sports. It also has set up branches at Oklahoma and Texas. Alabama, Auburn, North Carolina and Tennessee are on the way.

Earlier this month, The Players' Lounge signed some of the most recognizable players around LSU: quarterback Myles Brennan, wide receiver Kayshon Boutte, defensive end BJ Ojulari, offensive tackle Will Campbell, running back John Emery Jr., wide receiver Jaray Jenkins, linebacker Mike Jones Jr., running back Corey Kiner, wide receiver Malik Nabers, defensive tackle Jaquelin Roy, first baseman Tre' Morgan, pitcher Blake Money and gymnast Sami Durante. Get the scoop.
(The Advocate, Wilson Alexander) 

VOLUNTEER AT DIG SOUTH
Want to meet tech executives, founders and top-shelf speakers with deep domain expertise? Get a great job? Or maybe just hang with the cool innovator kids and jet about Charleston? Excellent. Volunteer for DIG SOUTH Tech Summit. Spaces limited. Email info@digsouth.com for details.
SPONSOR THE SOUTH'S TOP TECH SUMMIT 
Get the contacts, content and capital your company needs to succeed at DIG SOUTH Tech Summit this May 11-13. A few sponsored sessions and stages remain, host a happy hour, showcase with an exhibitor booth or get creative with the DIG Team. Don't miss this opportunity to position your brand front and center as a leader in the region. Request a sponsor deck or contact us by emailing info@digsouth.com for details.
SPEAK YOU MIND AND WIN A BADGE
DIG SOUTH wants to know what you think and is offering a golden ticket for those pearls of wisdom. Dangerous, we know. Please take our 2-minute survey – found here –  and one lucky duck will win a free badge to DIG SOUTH Tech Summit, May 11-13. Thanks!