DIG THIS VIDEO
Thomas Ma is an old friend of DIG SOUTH Tech Summit who first took the stage in 2018, a Forbes 30 under 30 recipient and YPO member. His company Sapphire Studios is on a major roll as one of the premier TikTok marketing creative agencies. Sapphire has worked with over 150 brands ranging from adidas, Coinbase, Fabletics, and many more to help them scale on TikTok. If you missed this session at DIG SOUTH Tech Summit 2022, grab a pen because you're going to want to take notes.
STORY OF THE DAY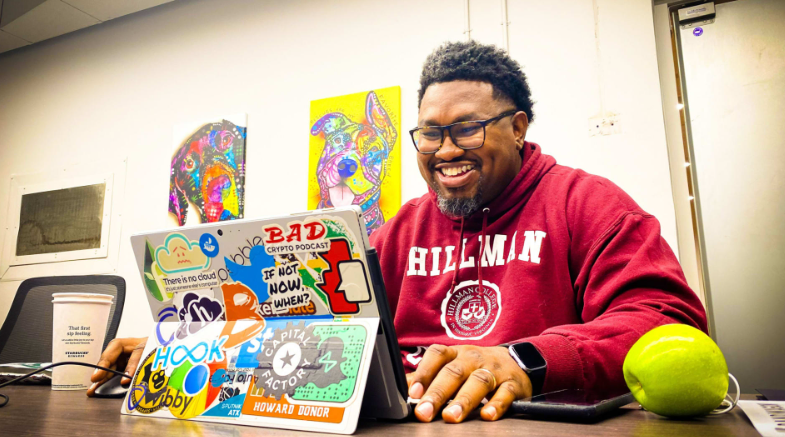 GREENVILLE – Bandwagon's experience-tech ignites cultural capital in $38B Market. Nearly every customer experience across all industries is driven or supported by ever-more-quickly-evolving digital technology. Harold Hughes, Founder and CEO of Bandwagon, a South Carolina-based live experience technology company, is successfully tapping into a market that's expected to reach $38.9 billion by 2030. With customer experience reaching a diverse array of audiences, along with an under-represented founder at the helm of an innovative company, perhaps this is the key needed to shifting the paradigm and ignite cultural capital.

Hughes' Bandwagon drives descriptive, predictive, and prescriptive analytics that's disrupting the sector. He's raised more than $3 million in venture capital funding to become a major player in the experience-tech space as CultureBanx noted during its "Igniting Cultural Capital" session with UBS. Bandwagon has raised funds from major investors including Black Star Fund along with Realist Ventures, putting them well on their way to fully disrupt the sector. DIG IN!
(Kori Hale, Forbes)
DIG THE DEAL FLOW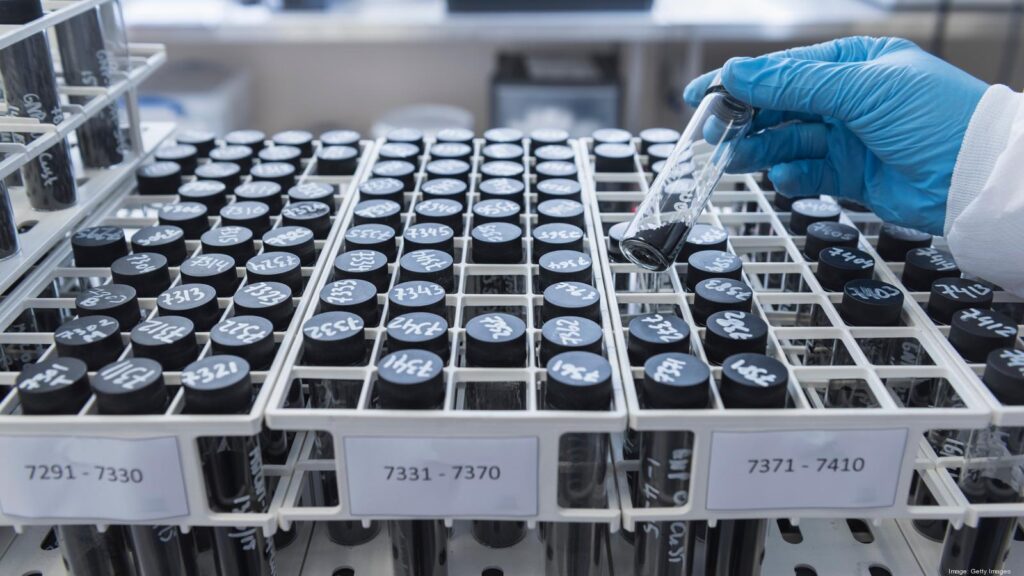 MEMPHIS – Local startup Avadain raises $1.37M through crowdfunding campaign. Even under favorable market conditions, raising an ample amount of funds through a crowdfunding campaign isn't exactly easy. So, naturally, one can assume that securing them amid soaring inflation rates and a rocky stock market would be tough — but that's what Avadain has done.
Avadain has developed a proprietary method of manufacturing Graphene with high quality and affordable cost. Up untill now no one has been able to manufacture it at the required levels of quality and price. Graphene can make countless products better and there are many things that are possible with Graphene that have never been possible before. Read more
(John Kyce, Memphis INNO)
ST PETERSBURG – Following a $750K Pre-seed, St. Pete's Protoco looks to streamline SMB procurement efforts. It's common for startup founders to compare themselves to the Ubers or Facebooks of the world when they are trying to explain their idea's potential. Protoco is doing that for procurement. From the beginning of the company, Protoco was designed to make the procurement process "simple and affordable and accessible to everybody," Otis told Hypepotamus.
"The analogy I tend to make is what we're doing is very similar to what HubSpot did 15 years ago," Protoco's founder Michael Otis said. "When they started, there were plenty of other CRMs, Salesforce was already huge." HubSpot, of course, made its mark as a CRM platform for customer support, sales, and marketing efforts and is now ubiquitous in the marketing world. Keep reading
(Maija Ehlinger, Hypepotamus)
GREENVILLE – Bottle Titan lands a $50,000 Acceleration Grant from SCRA. The Greenville-based SCRA Member Company provides a real-time alert system which tracks conditions such as temperature, vibration, humidity, and light, specifically calibrated for the commercial wine, liquor, beer, tobacco, and food industries. Bottle Titan CEO Eric Cooper joined the Wild Pitch Sidestage at DIG SOUTH Tech Summit 2022.
Grant funding is made possible, in part, by the Industry Partnership Fund (IPF) contributions that fuel the state's innovation economy. Contributors to the IPF receive a dollar-for-dollar state tax credit, making it an easy and effective way to help one of the fastest growing segments of the South Carolina economy. Grant funding for Member Companies creates a direct, positive economic effect and job creation. More
(SCRA PRESS RELEASE)
DIG NATION: MEMBER NEWS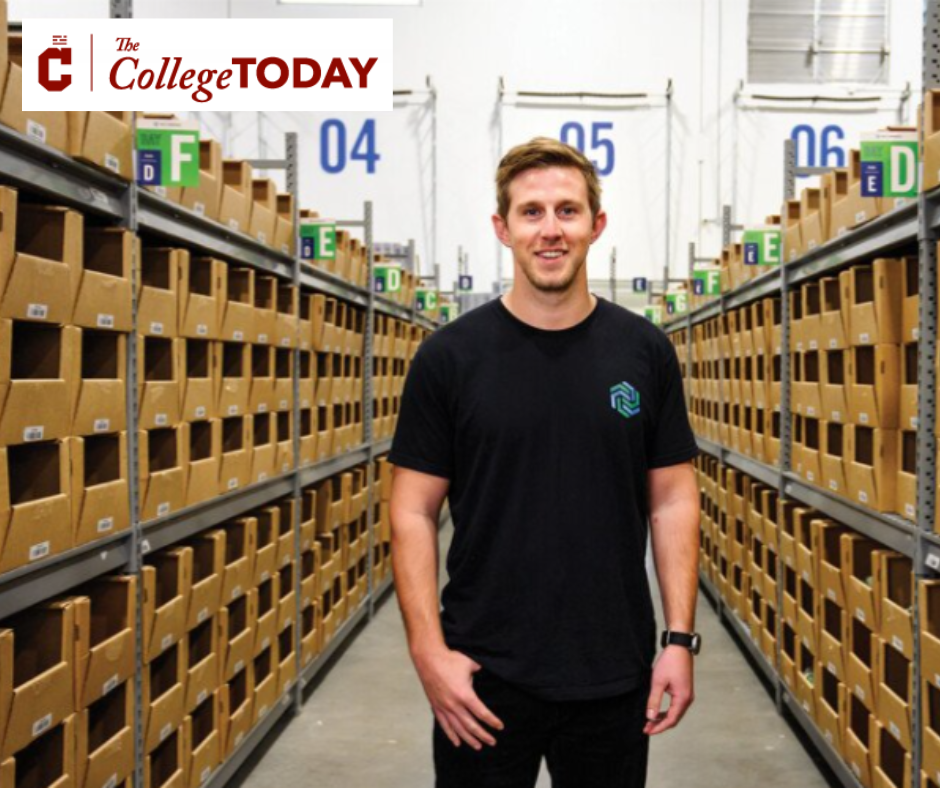 COLLEGE OF CHARLESTON | NICE COMMERCE – CofC Alumnus' Business, Nice Commerce Is Shipshape (Two DIG NATION Members – one great story). What a wild ride. It feels like yesterday I was sitting in my communication theory class in the spring of 2010 and crossing my fingers that I would still graduate in time after changing my major. The next thing I know, it is November 2020 – peak holiday season in the middle of an e-commerce boom due to a pandemic – and I'm relocating a startup e-commerce fulfillment business called Nice Commerce from 4,000 square feet to 40,000 square feet in North Charleston.
– Gray Anderson, Founder, Nice Commerce and CofC Alumni
SCRA – SCRA has been named to the 2022 Best Places to Work in South Carolina by the South Carolina Chamber of Commerce. SCRA has been named to this list for 12 consecutive years.
 
The companies were chosen in partnership with the publishers of SC Biz News and the Best Companies Group for the 17th consecutive year. Rankings will be revealed during a ceremony on August 18 at the Columbia Metropolitan Convention Center.
PANTHEON – Pantheon's inclusion on the 2022 Inc. 5000 list is a first in company history, fueled by 163-percent growth between 2018 and 2021. In that time, the company generated significant momentum across all facets of the business. Pantheon grew its employee base by 240%; expanded its leadership team with industry veterans; added powerful expertise to its board of directors; strengthened its global footprint adding employees in India, the United Kingdom, Canada and the Philippines; and secured its $100 million Series E round, funded solely by SoftBank Vision Fund 2, and a $1 billion-plus valuation in July 2021.
???? CONGRATULATIONS to DIG NATION Members SCRA and Pantheon! Hey DIG NATION – Did we miss your accolade or announcement? Email casey@digsouth.com and we'll share!
TECH IN THE SOUTH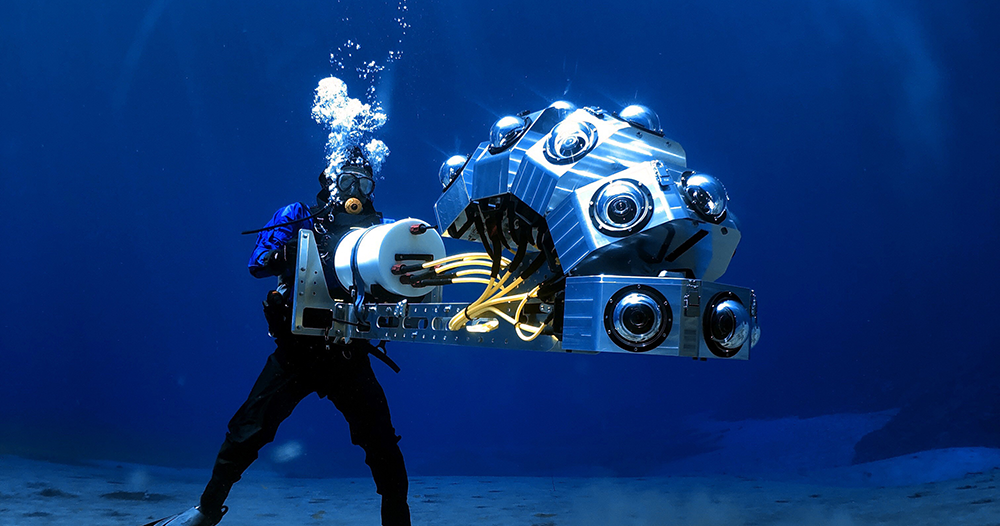 ST. PETERSBURG – St. Pete company develops underwater vehicle cameras. Cutting-edge technology continues to emanate from St. Petersburg's Maritime and Defense Technology Hub, with Blue Ring Imaging showcasing its latest underwater 3D visualization and vehicle control equipment Tuesday.
Blue Ring Imaging (BRI) develops augmented and virtual reality (AR/VR) human-machine interfaces for remotely operated vehicles (ROVs), submersibles and ships from its headquarters at the Hub. Its specialized, 360-degree 3D cameras are custom built according to the vehicle type and mission.
Combined with BRI's 3D spatial interfaces and data collection for unmanned vehicles, the company provides reality-as-a-service to a wide range of industries, including the Department of Defense, movie production studios and deep-sea science and exploration. DIG IN!
(Mark Parker, Catalyst)
CHARLOTTE –Charlotte startup BatteryXchange co-founder Desmond Wiggan talks growth plan beyond universities. BatteryXchange, a portable battery rental company formed in 2019, initially served restaurants and bars before realizing universities were more of a right fit. Now, co-founder Desmond Wiggan said that within the coming months he is looking to expand his product in the Carolinas further within the NFL, professional sporting arenas, travel industry and health-care sector. The local startup eventually aims to reach the entire country. Keep Reading
(Symone Graham, Charlotte INNO)
ATLANTA – ScriptDrop and Roadie Work Together to Improve & Scale Medication Access. ScriptDrop Inc., a healthcare technology company focused on prescription access, and Roadie, a UPS company and crowdsourced delivery platform, began their partnership in autumn 2020. At the time, ScriptDrop needed a nationwide partner who could enable same-day and urgent delivery in a systematic, safe, and scalable way.
Now, ScriptDrop has graduated from manually posting delivery requests to Roadie's platform to a full API integration, allowing both partners to mutually benefit from a streamlined workflow. Thanks in large part to Roadie's reliable network and pre-screened drivers, ScriptDrop has significantly expanded their delivery footprint in all 50 states over the past 12 months.
Marc Gorlin, Roadie CEO, said: "When it comes to accessing quality healthcare, your zip code shouldn't be a barrier to getting what you need. Fast, frictionless delivery isn't a nice-to-have for many industries; it's table stakes. And with ScriptDrop, it's a path to more equitable communities. We're proud to work with ScriptDrop to expand healthcare access nationwide." DIG IN to learn more
Roadie CEO & cofounder Marc Gorlin gave the closing keynote at DIG SOUTH Tech Summit 2019.
(Newswire, PRESS RELEASE)
CHARLESTON – Boeing makes first 787 delivery since 2021. No one had to bump a horn to urge Boeing through the green light. Just two days after the FAA issued a statement saying deliveries of the North Charleston 787s could resume "in the coming days," and a day after Boeing remained mum on a specific schedule, American Airlines has received a 787-8, according to a company statement and a message to employees from Stan Deal, president and CEO of Boeing Commercial Airplanes.
"We have resumed 787 deliveries, following our thorough engineering analysis, verification and rework activities to ensure all airplanes conform to Boeing's exacting specifications and regulatory requirements," the company statement said. "We remain committed to maintaining transparent discussions with our regulators, customers and suppliers to ensure we continue to deliver airplanes that meet all regulatory requirements and Boeing's highest quality standards." Read more
(Ross Norton, Charleston Regional Business Journal)
WILMINGTON – From banking to a brewery: Meet Ohanafy's Co-Founder Natalie Waggett. Waggett spent her professional career in banking and consulting before finding her passion for bringing tech solutions to small businesses. The small businesses she and her co-founders are particularly interested in serving through their newly-launched startup are craft breweries, distilleries, and wineries.
Their Wilmington-based SaaS startup Ohanafy is designed to help owners streamline operations and ultimately get back to the community-building nature of their businesses.
Ohanafy does more than just help brewery owners manage COGS, inventory, and purchase orders. It also creates custom data reports, adds in employee management solutions to combat burnout, and customer engagement tools to improve the sales process. MORE!
(Maija Ehlinger, Hypepotamus)
REPLAY: DIG SOUTH TECH SUMMIT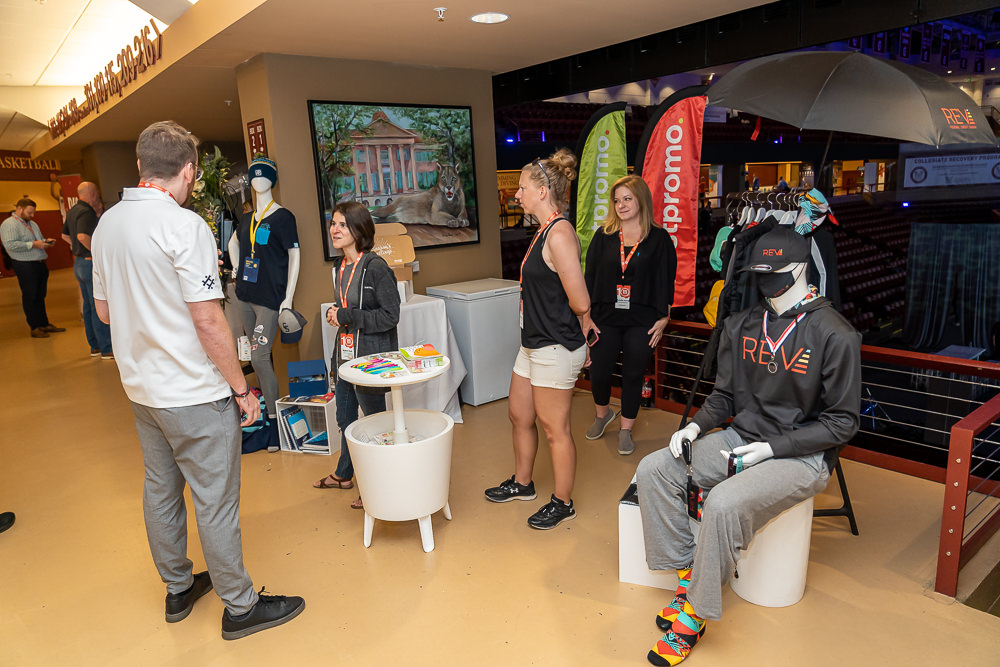 Who remembers the serious swag that Karst Promo brought to DIG SOUTH Tech Summit 2022? Our favorite was the branded Popsicles! Karst also helped our team design and print all of the Summit badges (and those were pretty cool). 
– Image Credit: Adam Chandler