What if your lunchtime salad could support a nearby farmer, fuel a local composting business, and teach a college kid how to balance the books? Jennifer Ferrebee will make you one that can. She co-owns Verde, a healthy, made-to-order restaurant chain with her husband, Sam. The duo is doing more than just slinging daily greens; they're on a mission to serve food, people, and the Charleston community in a way that's good for all, while bringing radical business processes to the forefront of the local food scene.
Here, find out why they started and how they've turned a salad bar into a scalable, sustainable, and socially-conscious business.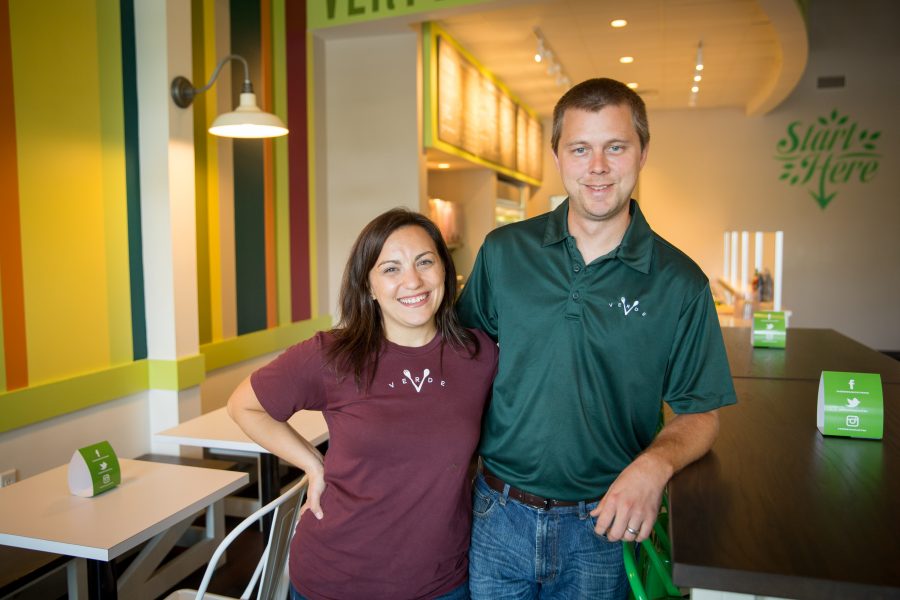 What inspired you to start Verde?
First and foremost, this is just how we like to eat. I've always been obsessed with salads; my mom still can't believe they were my favorite food as a kid. But before we opened six years ago, our healthy eating options either entailed cooking, being seated in a restaurant, or going to the grocery store and paying for salad by weight (cauliflower is my favorite topping, so salads got expensive…). "Fast casual" still really meant "fast food" in Charleston at that time. As busy young professionals, we felt like Charleston needed a quick, healthy option. So we took the leap and decided to create it!  
Was expansion always part of the plan?
Yes and no. Of course, we always hoped we'd be able to make a concept that we could have in different communities, but the initial thought was "let's open this one and prove that the operation works." Two years after opening on King Street, we were presented with the opportunity in Mount Pleasant and we naturally expanded from there.
What's the biggest lesson you've learned in growing from one location to four?
When you own a business of any kind, the core challenges are really the same. Going from one to four just means you're facing those challenges at a different scale.
We have 70 employees, which means there are more resources, infrastructure, and people to manage. But it also means we can put more energy into building, cultivating, and maintaining a team that wants to help us in the journey. As we grow, we're able to create a community within our own business — each location, each manager, and each team member can lean on each other.
At the end of the day, no matter what size business you're running, you have to learn to keep up with change. Change is the only constant. You're always going to be tweaking something, but that's what keeps you engaged.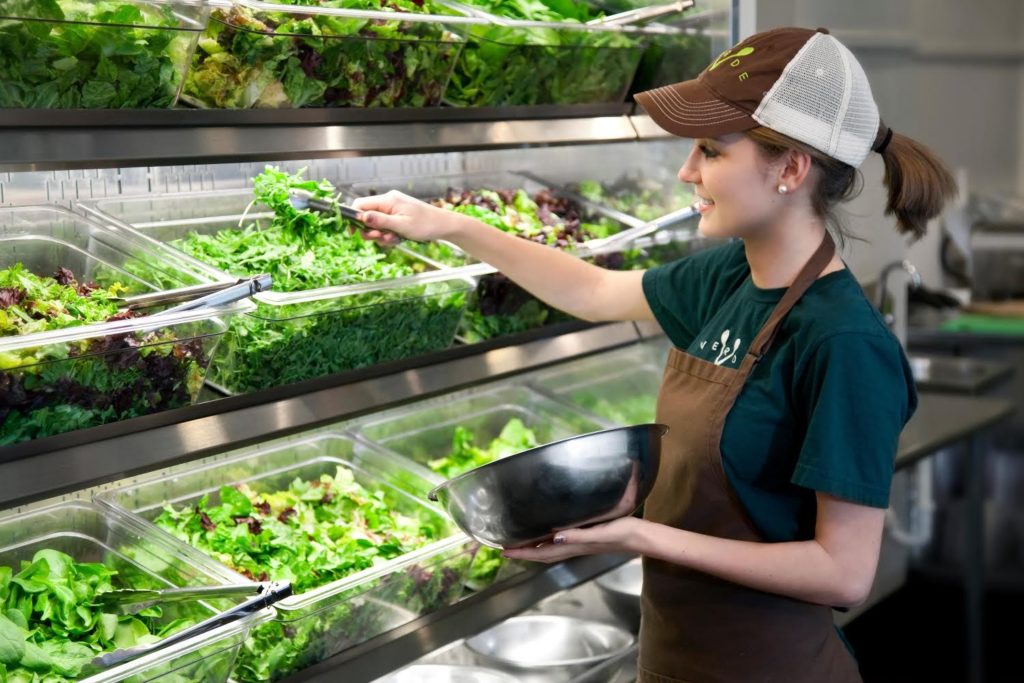 You're big on "going green" – can you share what that means for your business, and how you've managed to keep sustainability & responsibility at the heart of Verde even as you've grown?
Being "green" is at the core of who we are. Our food is literally green, so of course we mean it in the food sense. We want to offer wholesome, nutrient-dense, high-quality food that will fuel your body. We also really care about our sustainability practices. We started around the same time as Charleston-based Food Waste Disposal and have partnered with them since the beginning to compost all of our food and packaging.
By nature, it's also at the core of everyone on our leadership team. When we're making decisions about change, we're making decisions that just feel right to us as a group and reflect our individual values. And yes, keeping sustainability and social responsibility at the core can certainly be more expensive at times, but it just goes back to our values. What's more important to us? Half of a point on the bottom line, or making a decision that supports who we are, what we've built, and what our customers have come to appreciate? The decision is typically easy when we look at it like that.
You participate in Zingerman's "Zing Training" sessions – what does that entail and why did you decide to base your business on that model?
Zingerman's started as one deli in Ann Arbor, Michigan, and now operates 10 businesses with 700 employees. They've built a really wonderful model and are known for promoting culture and service and educating their team about the 'business' of their business through Open Book management. Sam and I were really drawn to that concept because the finances and success of Verde aren't just controlled by us. The team working lunch each day has more control in that moment than either of us do.
After seeing the model in practice on a trip to Ann Arbor, we brought Zingerman's to Charleston for a three-day training alongside Taco Boy and Edmund's Oast, two other growing restaurants in town. Now, we're really working on incorporating Open Book management into each of our locations. We have college student employees who are able to learn about our processes, revenue, profit, and growing a business, and that professional and personal development is really exciting to see.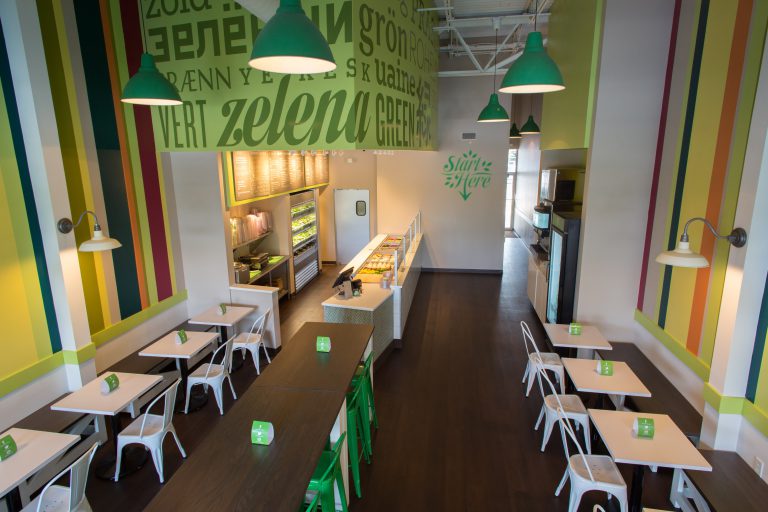 What do you think is the biggest misconception about running a socially, environmentally conscious "good business"?  
I sometimes think people don't understand that you're trying to also run a profitable business. If we don't do a good job taking care of our financial bottom line, then we can't stay in business and affect the change we want to create. In order to grow our brand, open in new communities, and have the impact we want to have, we have to focus on the 'business' of the business.
How has being located in the South, specifically Charleston, presented you with business opportunities and support?
The Charleston community is extremely supportive and wants to see its local businesses succeed. I think that's very much how it is across the South. We've felt welcomed and like part of the community since day one, and that's the best kind of support you could ask for.
Any exciting Verde updates or upcoming greatness we should know about?
We just released a new menu with some new ingredients and updated creations — Fall is going to be full of delicious, hearty meals! Internally, we're devoting a lot of energy to our Open Book training, and we're constantly thinking about our infrastructure, team growth, and opportunities to open in new communities.
Learn more about Jennifer and Verde at: http://www.eatatverde.com/.