Once an unconventional concept found only in major metros, co-working is now a mainstay for entrepreneurs and digital nomads around the world. Statista estimates there are about 11,300 co-working spaces worldwide, a number that could reach nearly 14,000 by 2018.
And as the number of co-working spaces continues to grow, so, too, does their ability to serve a niche. From maker and artist spaces to non-profit and healthcare-focused incubators, the co-working industry is rising to meet the specific needs of its audience. One such audience gaining attention? Women entrepreneurs.
Women are only majority owners in 38 percent of US businesses, and just 9 percent of high-growth tech startups have female founders, which means most traditional co-working spaces tend to be male-dominated. But as the statistics continue to change, more shared workspaces are catering to women, creating comfortable spaces where members can connect with fellow female entrepreneurs, find mentors, and access resources tailored to their needs.
So as Southern cities continue to rank as top locations for female founders, it's no surprise these female-focused workspaces are setting up shop across the region.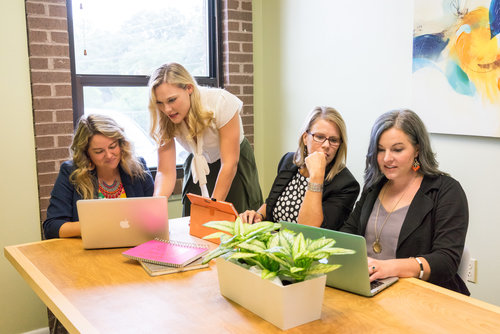 In fact, Charleston, South Carolina's newest co-working space is dedicated to women. Founded by local tech entrepreneur Belinda Hare, The Eves Collective is focused on building a community of women business owners that Hare wasn't finding at traditional facilities.
Says Hare, "In talking with the female entrepreneur community, and in my own entrepreneurial experience, I realized that other co-working spaces lacked the location and accessibility to resources that make being a working mom feasible."
The space offers affordable rent and easy access to area neighborhoods, schools, daycares, and other resources that many working women need in their day-to-day.
Richmond, Virginia will soon be home to The Broad, a 2,500-square-foot space set to open in early 2018. While open to people of all backgrounds, the facility is "deliberately designed for women." Owner Ali Greenberg plans to bring in programming like weekly yoga classes, a book club and workshops, panels and events.
Circle + Moon is another female work and community space located in Downtown Roswell, Georgia. The founders sought to create a welcoming place where women entrepreneurs and freelancers could feel supported both professionally and personally. Their calendar is jam-packed with group work sessions, goal-setting workshops, community dinners, and other collaborative events.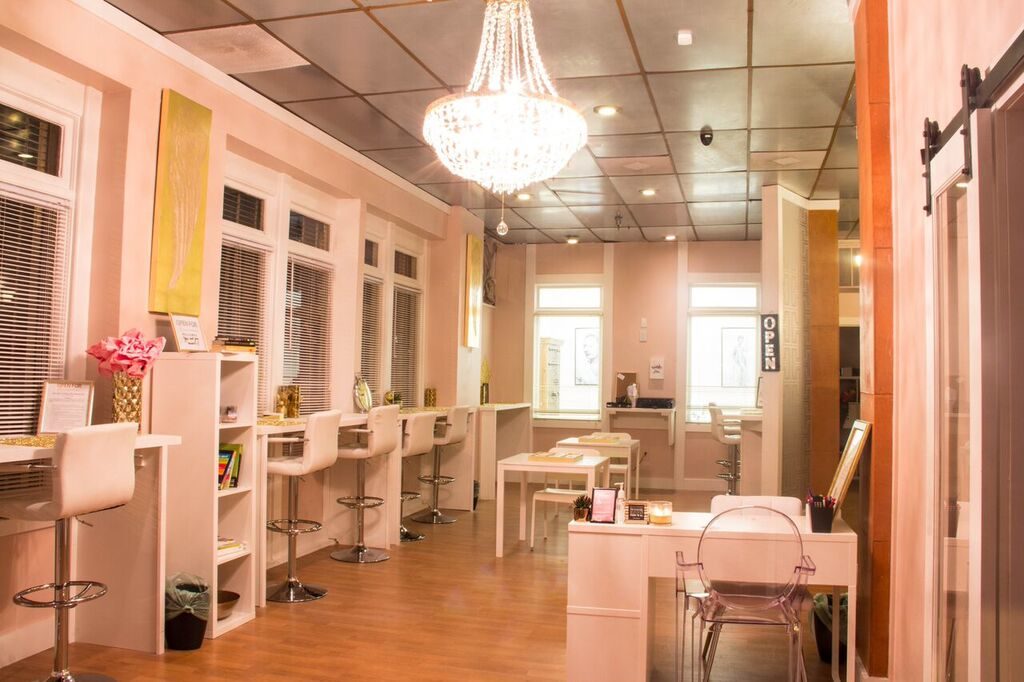 Open for Business is Atlanta's first co-working space dedicated to women business owners and entrepreneurs. In addition to the collaborative, open workspace, Open for Business provides on-site learning and networking opportunities tailored to the needs of its female members, including product launches and brainstorming sessions. Members can also access virtual connections and webinars through its parent organization, 100 Female Entrepreneurs, an online community of women in business.
In addition to these female-focused spaces, several traditional co-working companies across the South are implementing programming and resources specifically geared towards women.
Says Jess Porta, Community Manager at HQ Raleigh, "Women are a critical part of the entrepreneurial ecosystem — as owners, as employees, and as consumers — so we want to create an inclusive environment where women feel they can participate. We are doing this through programming, resources, and partnerships aimed at empowering female entrepreneurs."
Their two locations in Raleigh, NC include a dedicated Mother's Room. HQ Raleigh also hosts a bi-monthly women's happy hour and recently forged a partnership with Saint Mary's School, introducing entrepreneurship and STEM to high school girls.
In recent years, Nashville's Entrepreneur Center developed a Female Founders scholarship as part of their Diversity & Inclusion Initiative. The program helps local female entrepreneurs launch their businesses by providing a one year launch membership to the EC and tuition to their 14-week PreFlight Program.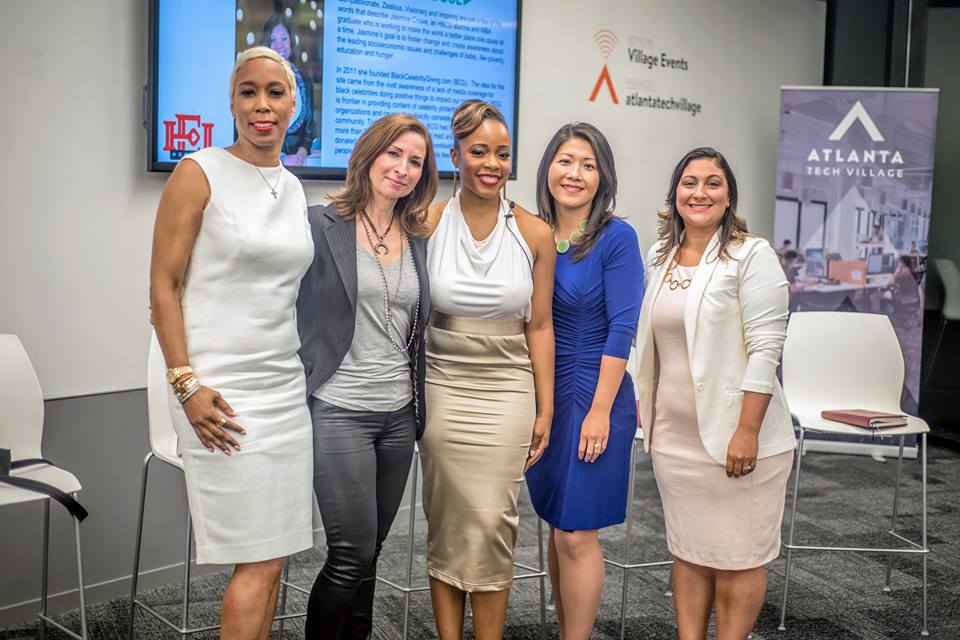 And Atlanta Tech Village, one of Atlanta's largest entrepreneurial communities, hosts events like the EnrichHER Conference, a two-day event in partnership with the City of Atlanta that focused on the development of women business owners.
As more Southern women enter the entrepreneurial sphere, will the number of female-focused co-working spaces continue to grow?
We certainly hope so, and we hope you'll let us know when these communities open their doors.