Thor Ernstsson knows what makes a truly great product. As a veteran software developer, CTO and entrepreneur, he's built widely-used technology for startups and Fortune 100 brands spanning industries from healthcare to entertainment. Remember the game FarmVille? He oversaw the app's development during his role as Zynga's lead architect and studio CTO. Ever heard of Rally Health? He co-founded and was the CTO of the patient engagement platform (formerly Audax Health), leading the company to a multibillion-dollar acquisition by UnitedHealth. Thor also built countless startups and fortune 500 spinouts while serving as a partner at venture studio Casual Corp. In 2014, Thor launched Alpha, an on-demand insights platform that combines testing, prototyping, and customer feedback to help teams "build products people actually want to use."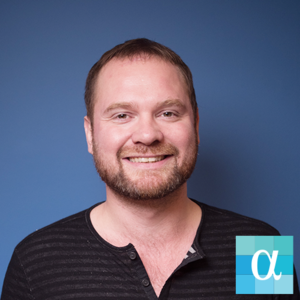 He'll join us at the DIG SOUTH Tech Summit this April to share how companies like Comcast, Nestle and LendingTree have infused experimentation and innovation into their cultures, and how your team can do the same to build the future's best products.
We caught up with Thor to get a preview of his Summit talk, including a bit of expert advice on what makes a successful product, how to create an agile product roadmap, and how to achieve data-driven innovation within your organization, regardless of industry or company size.
What inspired you to create Alpha?
The process to generate user insights at scale was manual, primitive and painful at Zynga. I evolved that process as an entrepreneur launching Audax Health, and then as a consultant at my own firm for the Fortune 500. I got to the point where the only real way forward was to productize this process, which led to the founding of Alpha.

Give us the high-level view of how Alpha works.
Alpha's on-demand insights platform empowers clients to rapidly validate growth opportunities. Our clients use Alpha to accelerate experimentation, inform business decisions with customer wants and needs, deliver and scale agile research capabilities, and develop better products faster. By integrating traditionally manual tasks like audience sourcing, concept designing, test scripting, and data reporting, the platform accelerates time-to-insight from months to hours.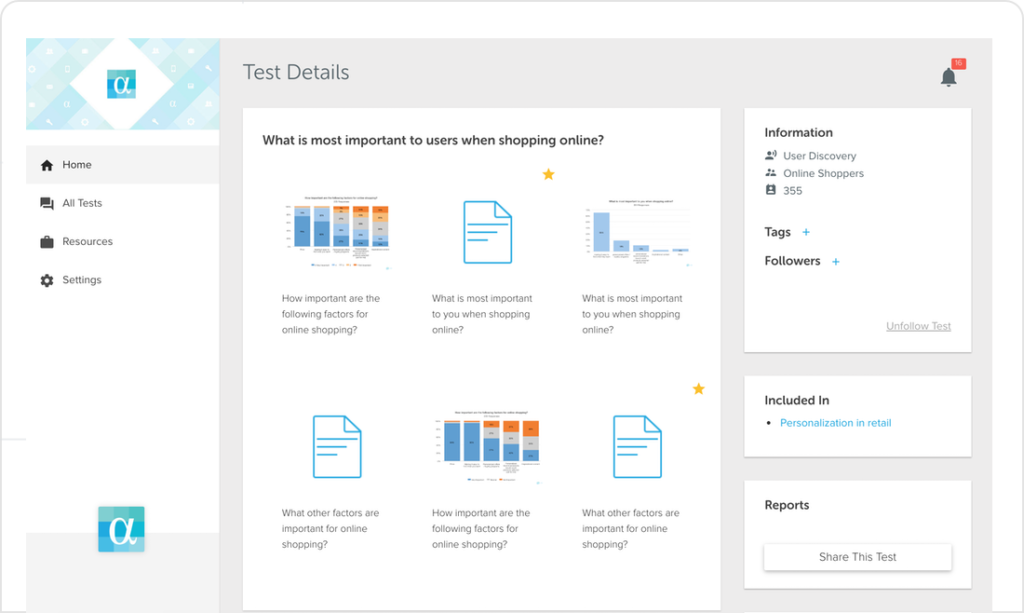 You've worked in health-tech and gaming and have clients across fintech, media and more. In your experience, what makes a truly successful product, regardless of the industry?
A product is only successful in the context of users using it and loving it and getting genuine value from it. This validates that you're solving a real problem for an honest, addressable market. Anything less than that isn't success.

Are there certain data points that are essential in every product roadmap?
I think it's important to frame the product roadmap around the following questions: 'what are your unknowns?', 'what are your knowns?', 'what are the things you have to validate?'. Think of a roadmap in terms of what you have to evaluate and validate, not necessarily 'things to do.' The emphasis on your roadmap should be the right ratio of problems to solve and proposed solutions.

We'd love to know your advice for creating an agile product roadmap that balances a company's vision with experimentation and iteration. In other words, how can companies iterate without totally veering off-track?
Start with a really strong north star! Shortening iteration cycles is why we exist as a business. Those cycles should be thought of as the guardrails for the roadmap. On the roadmap: (1) have all the problems you have to solve, (2) have all the experiments you have to run, (3) and the proposed solutions required.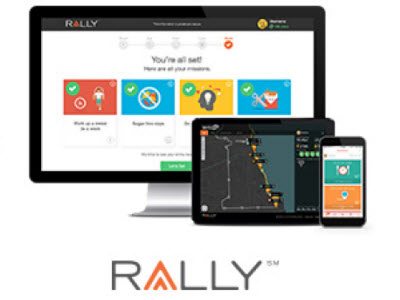 Could you share 2-3 product management methodologies, techniques or tools that you swear by?
Experimentation. Always be experimenting. Have an experiment-driven mindset.
We use Alpha to build Alpha, every day.
Focus on solving for clearly defined use cases. Interpret 'what are you enabling the user to do?'. Think in terms of use cases and 'what the user can accomplish', rather than in terms of 'features, products and technology'.
Your DIG SOUTH Tech Summit talk will cover How Companies Will Innovate in the Future. Why are data-driven decisions a critical component of innovation?
Data-driven decisions are a critical component of innovation because the world is moving really fast; things that are true today won't be true tomorrow, so we need to think of everything as a fleeting moment of truth. Just about everything to be built in the future exists today in someone's mind as an assumption on how fast this world is moving. The only way you can succeed in the future economy is to constantly re-test and re-evaluate those assumptions. Treat everything like an assumption. The companies that are the most data-driven will win.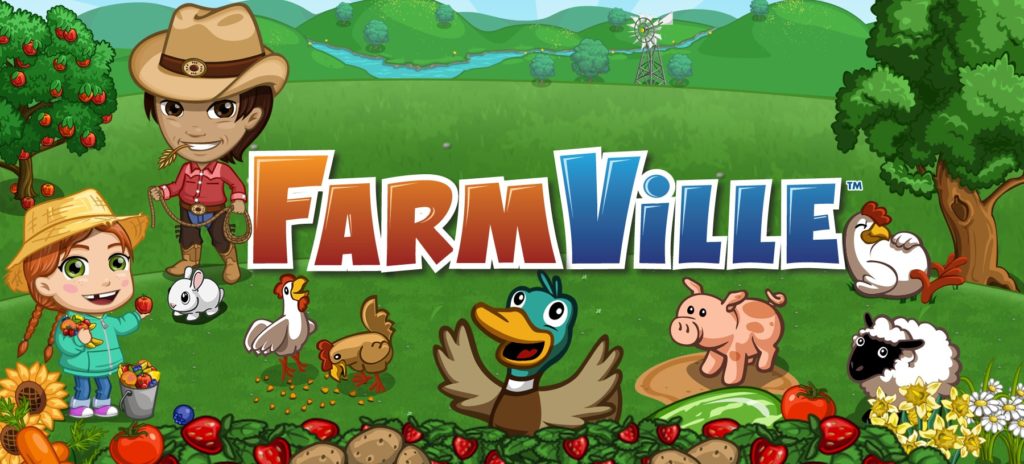 We often think of innovation in terms of startups or new technology, but Alpha also helps Fortune 500 companies stay ahead of the curve. Why is digital transformation important, and do you have any tips for existing organizations looking to infuse innovation into their work?
Digital transformations are important because they are so often 'top-down.' There needs to be recognition from leadership that the company needs a different set of mindsets, incentives and environments for innovation to happen. That said, there is no excuse for those in the trenches to say "we need to wait for a successful digital transformation" to get started. While digital transformations are important, because they are often driven by leadership, the one recommendation for infusing innovation is to just get started. If you're a product manager or researcher, start talking to users and put prototypes in front of them tomorrow, and see how they react – you'll be fascinated.

What are you most excited about accomplishing at Alpha in 2019?
We are really excited about the potential of machine learning to further shorten iteration cycles and put on-demand insights into the hands of anybody in any organization. We think this will rapidly democratize data within organizations and we see that as an inherently good thing.

Want to access Thor Ernstsson's product management thought leadership firsthand? Don't miss his DIG SOUTH Tech Summit talk, How Companies Will Innovate in the Future. With a front-row seat to the digital transformations and cutting-edge product management techniques at companies like Citi, Experian, and Prudential, Thor will discuss how placing data-driven decisions in the hands of those closest to the problem offers solutions that breed less risks and more rewards for companies looking to plan for the future. Get your Summit Badge here.