Revolution announced Monday that its Rise of the Rest Seed Fund has raised another $150 million in financing to back startups in emerging U.S. markets.
Rise of the Rest counts some of the country's most well-known executives and entrepreneurs among its investors. The list includes Amazon CEO Jeff Bezos, Dan Gilbert of Quicken Loans, the Koch family and a handful of other billionaire philanthropists and investors.
The first Rise of the Rest Seed Fund, started in 2017, has backed nearly 130 companies in nearly 70 cities across 32 states. Its average check size is around $500,000, according to Forbes. Revolution said that the remaining balance from the first fund will be reserved for follow-on investments. Investments in new companies will come from the new fund.
Revolution's Rise of the Rest movement got its start about five years ago when the firm began traveling around the country and hosting pitch competitions that awarded prizes of up to $100,000. Led by former AOL CEO Steve Case and "Hilbilly Elegy" author J.D. Vance, the movement quickly gained local and national publicity.
DIG SOUTH Wild Pitch winner Bidr won the Charleston Rise of the Rest pitch event in 2015 the week following DIG SOUTH Tech Summit.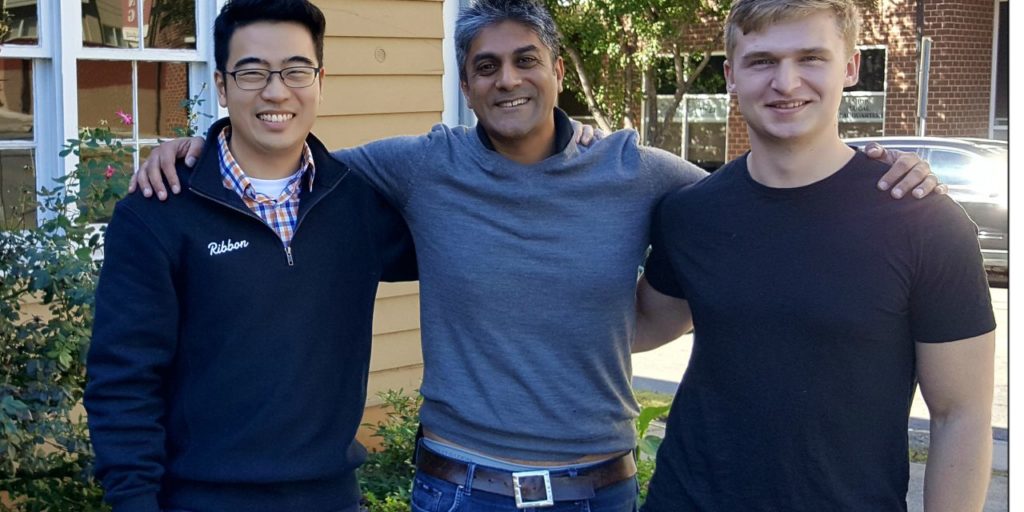 ???? CHARLOTTE – Home buying. Ribbon, the Charlotte-based startup looking to transform the home buying industry, has landed $330 million in new capital as it gears for a major expansion into more metropolitan area markets. Private equity firm Greylock led the Series B round. "Buying a home can be a frustrating and stressful experience. By bringing technology to the homebuying experience, Ribbon makes it much easier for all parties involved," said Josh McFarland, partner at Greylock, in the announcement. Read more.
???? ATLANTA – Breaking down barriers. The Backed by ATL program, an initiative to support and accelerate scaling-stage startups in the city, has announced an additional five companies to enter the program. The Metro Atlanta Chamber launched Backed by ATL two years ago and is now on its third cohort. "We have an opportunity to focus on next-gen companies and next-gen talent," MAC president and CEO Hala Moddelmog said on stage. "Our goal is still the same: We want to have a more prosperous and vibrant community, and we want Atlanta to be a top-tier global competitor." Take a look.
???? RALEIGH – Market expansion. Silbo, a digital marketplace designed to connect sports referees with amateur sports leagues, has raised a $1.1 million seed round from IDEA Fund Partners and Dantes Investments. This is the second seed round for the North Carolina-based startup after a $1.3 million round last year. "We've found tremendous product and market fit, and our product is performing flawlessly," CEO Brendan Szulik said. Get the deets.
????????‍???? CHARLESTON – Accessibility. A Charleston startup wants to guide companies to make their websites accessible to people with disabilities, an issue that begs attention amid a wave of lawsuits. John Mulvey formed Digital Echo earlier this year to help companies manage the transition to accessibility. Aside from the potential legal exposure, Mulvey said businesses need to do a better job of keeping disability issues in mind, "Including as many people as possible is a central tenet of society," he said. "This is an area that really has been overlooked." Tech it out.