Charleston firm Gotcha, who has staked its ground on partnering with colleges and cities to rent electric bikes and scooters, says it is being acquired by Oxnard, Calif.-based ride-sharing company  OjO Electric in a deal valued at $12 million, including stock.
Gotcha CEO Sean Flood said the fact that OjO is publicly traded appealed to him. It offers the possibility of raising capital without the aid of venture capital or buy-in from a much larger transportation company. 
Gotcha is a DIG SOUTH Tech Summit sponsor. Read original article.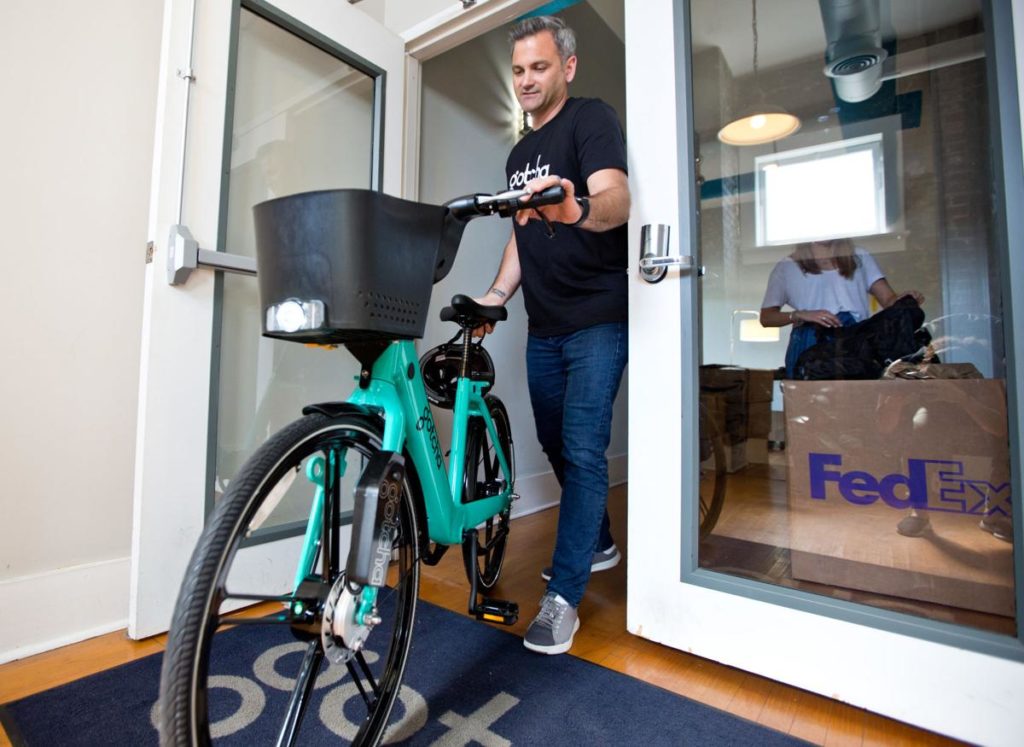 ???? DURHAM – Optimizing payments. North Carolina-based fintech startup Spreedly has announced a $75 million investment from growth equity firm Spectrum Equity to accelerate product development and support the company's global expansion plans. Spreedly CEO Justin Benson said that the funding will help fulfill three specific company goals designed to increase Spreedly's value to its customers: fuel product and engineering innovation, invest globally in sales and marketing, and make acquisitions. Take a look.
???? NASHVILLE – Giving back. Givful is the name of the Nashville tech startup that hopes to change the way people donate and volunteer for good causes not only in Tennessee but across the country. Now led by Shea and co-founders Walker Morrow and Sada Garba, the online platform puts everything a company needs to inspire and facilitate employee giving and volunteering in one place. Learn more.
???? ATLANTA – Engaging diners. Popmenu, an Atlanta based SaaS startup in the restaurant and hospitality space, has raised $4.5 million of its $5 million Series A round, according to a filing with the SEC. The platform helps restaurants control their menu in real-time to attract and engage customers. Tech it out.
☕ AUSTIN – Convenientcaffeine. BrewBike, a coffee startup with roots at Northwestern University, has secured $2 million from investors as it celebrates a major milestone—selling 100,000 cups of coffee. The startup announced it raised $2 million in a seed round led by CEAS Investments. The round also included Mats Lederhausen, the former managing director of McDonald's Ventures and the former chairman of Chipotle, and other angel investors. Get the deets.