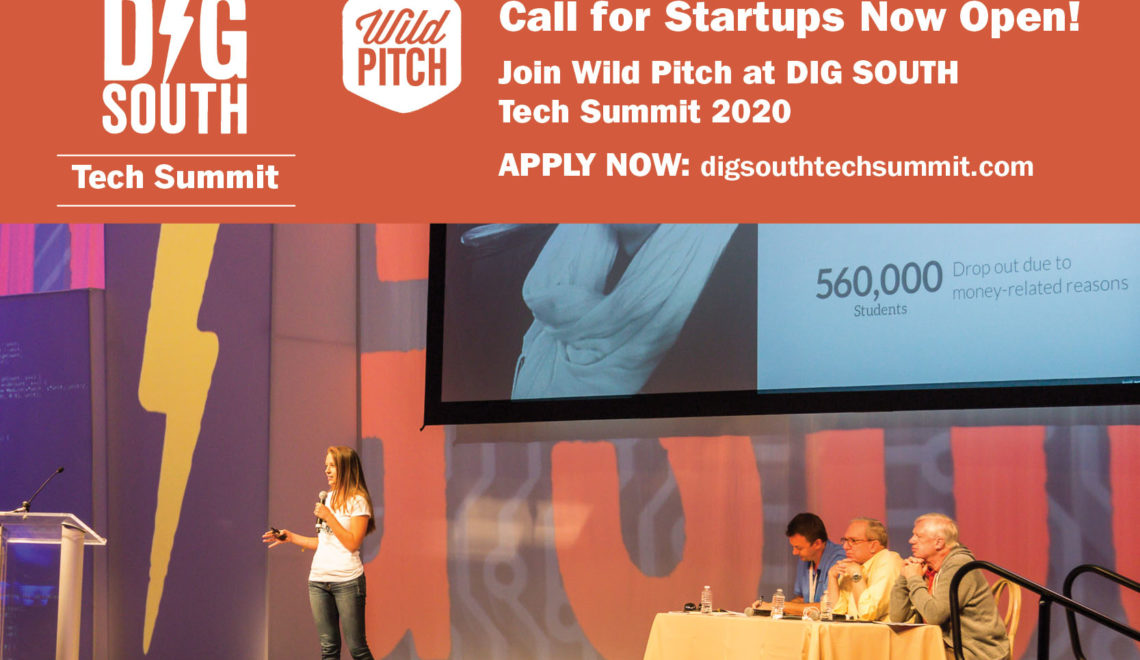 Hitting the fundraising trail in 2020?
Your best opportunity may be at the South's Capitol of Capital on April 24.
The call for startups to join Wild Pitch at DIG SOUTH Tech Summit in Charleston is now open!

Connect with more than 200 top-shelf investors, 2200+ attendees and get deals done.

Selected teams will receive 2 all-access badges (plus a DIG NATION membership) to attend the full DIG SOUTH Tech Summit. Meet the South's top founders, entrepreneurs, executives and experts.

DIG SOUTH Tech Summit connects leading global brands like Oracle, Blackbaud and IBM to the South's hottest mid-market companies and scalable startups. The Summit runs April 22-24 in Charleston. Tracks include include Emerging Tech, Scalable Business Growth, Digital Marketing, hands-on workshops and more.

Apply to Wild Pitch
Register for DIG SOUTH Tech Summit
Partner with DIG SOUTH
Join DIG NATION: The South's Tech Tribe (and get a free badge)

See you on April 24!

The DIG Team

P.S. Did we mention the Summit is held in Charleston, the world's #1 destination with a world-class dining scene? It's spectacular in April!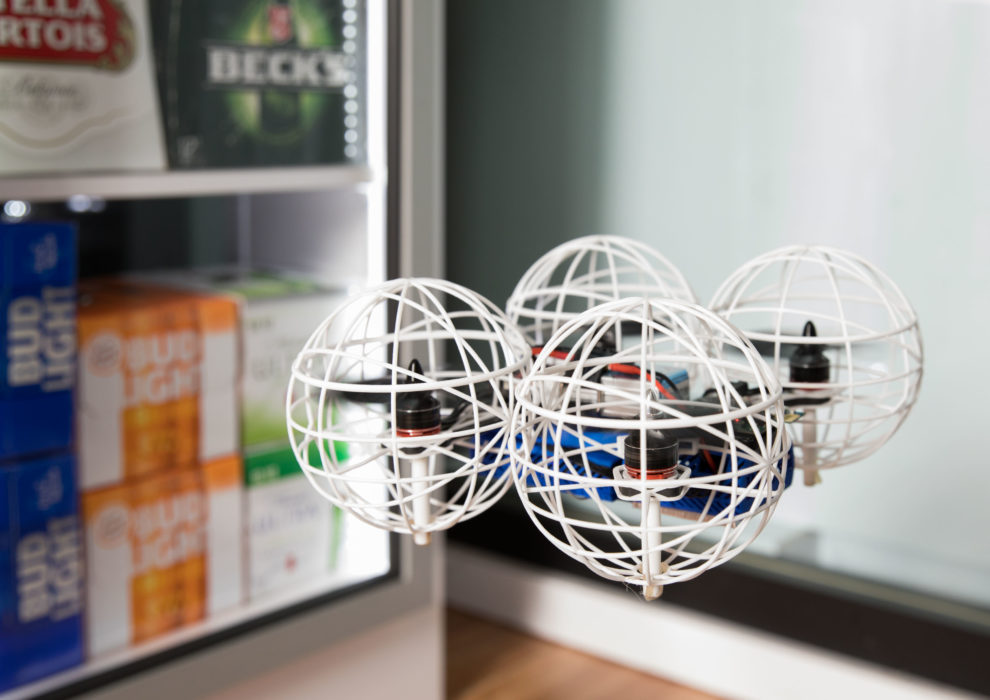 🚁 AUSTIN – Inventory tracking drones. Pensa Systems, a startup founded in Austin in 2016, has built its business on this concept — pairing computer vision technology with AI's learning capabilities and the mobility of drones. And Pensa announced it has raised $10 million in additional seed funding to further develop its systems and make inroads in the massive retail market. Learn more. 
💻 ATLANTA – Video platform. Atlanta-based Motivo, the first HIPAA-compliant video platform to connect clinical supervisors to mental health professionals, has raised $2.2 million in seed financing. Cox Enterprises led the investment round, with participation from SEI Ventures, ECMC, Great Oaks VC, The Jump Fund, Emmett Partners, Next Wave Impact Fund and multiple angel investors. Take a look.
📈 RALEIGH – Growing capabilities. Allstacks, a startup focusing on improvements in software development through use of artificial intelligence and machine learning, is planning to grow its workforce and expand its capabilities at both its Raleigh headquarters and a second office in Austin, Texas, after closing on $4.7 million in new capital. Tech it out.
💪🏽 DURHAM – Doubling workforce. Just five years ago, CloudFactory was working out of a "tiny little phone booth office" in Durham's American Underground. Not anymore. This cloud software startup — which depends on a global workforce, along with its proprietary technology, to perform basic tasks for any company — has got new digs. It's also flush with cash after landing $65 million in growth equity funding from FTV Capital, and it's scaling big time. Get the deets.