Possip, the edtech platform giving schools the tools to maximize the power of their communities, announced that it has raised $1,020,000 in funding. Investors include the Launch TN Impact Fund and angel investors committed to high-impact companies. The platform uses text-based pulse checks to help families share praise, feedback and information with schools.
With this round of investment, Possip's founder and CEO Shani Dowell is the first black woman in Tennessee — and one of fewer than 40 black women in the United States — to raise more than $1 million in venture funding. Nationally, less than 2% of all venture funding goes to companies led by women, and .006% to companies led by black women.
Possip is serving more than 50,000 users in nearly 100 schools, creating stronger and more timely feedback loops between educators and families. Schools working with Possip experience as much as a tenfold increase in the number of families sharing and receiving feedback with their child's school.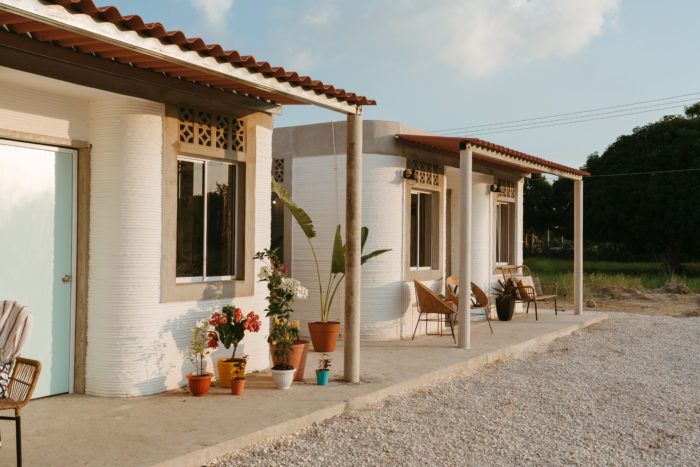 TECH IN THE SOUTH
???? ATLANTA – 3D technology. Atlanta-based nonprofit startup, New Story, announced that it has broken ground on an entire 3D-printed community of homes — another global first — and has already completed construction on two standing homes in a remote part of Mexico. The first two homes, each measuring 500 square feet, took approximately 24 hours to 3D-print over several days of construction. New Story spent 18 months planning the project and partnered with construction technologies company ICON for initial build. Take a look.
???? AUSTIN – Large scale companies. An Austin startup that makes AI-powered software to analyze factory inventories has raised $15 million in new funding. It will use the funding to grow its team and expand globally with more manufacturers. LeanDNA, which was founded in 2014 by CEO Richard Lebovitz, uses predictive analytics to help factories avoid shortages and be more consistent with deliveries. Tech it out.
???? CHARLOTTE – Innovative solutions. Tired of watching the laundry pile up into a mountain with no end in sight? Well, you're in luck. Charlotte-based startup (and 2018 DIG SOUTH Wild Pitch contestant), 2ULaundry, will do it for you — and it's getting ready to launch in the Triangle soon. With a simple text or tap on its app, 2U's fleet of pink vans will pick up your dirty laundry and deliver it back to your doorstep, washed and folded, the next day. Get the deets.
???? THE SOUTH – Rise of a region. The South captured 8 of the top 20 spots in Inc. Magazine's "50 Best U.S. Cities for Starting a Business in 2020." Austin came in at #1 with Durham (#3), Charleston (#7), Miami (#10) and Nashville (#11) close behind. Charleston was also named #1 in Net Business Creation. Read the report here.