Notes from the Gar-office
Neuroplasticity: The brain's ability to reorganize itself by forming new neural connections throughout life. Neuroplasticity allows the neurons (nerve cells) in the brain to compensate for injury and disease and to adjust their activities in response to new situations or to changes in their environment.

So there is hope: we will learn and grow, survive and advance, in the parlance of this year's canceled "March Madness" dance.

And that's what I'm thinking about this week. Until the 1980s it was widely believed that the number of brain cells we are born with was fixed. Not true. In fact, scientists now know that neurogenesis occurs throughout our lives and is heavily influenced by our environment.

Jonah Lehrer may have said it best in Proust Was a Neuroscientist. Quoting George Eliot in Middlemarch, Lehrer writes, "the 'mind [is] as active as phosphorus.' Since we each start every day with a slightly new brain, neurogenesis ensures that we are never done with our changes. In the constant turmoil of our cells – in the irrepressible plasticity of our brains – we find our freedom."

Speaking of plasticity, today we've got Anthroware CEO Jon Jones – the "Business butcher of Buncombe County" – on South Pod, GoTab's pivot to contactless ordering and payment, a fundraise for wind energy, life sciences on the march, business management software for the outdoors and Uber's new service – Uber Connect. Is it a "Hail Mary" for the mobility giant hemorrhaging cash?

And tune in tomorrow at 11am for Wild Pitch Wednesdayas we feature Bryan Young from Home Lending Pal who uses AI-driven data to ready you – pressure free – for home ownership. Members register here. Non-members grab a guest pass here.

Get ready for the rebound,

Stanfield

On Deck for Wild Pitch Wednesday: Home Lending Pal
Ready to buy a home? On the next Wild Pitch Wednesday (May 6, 11am) we feature Bryan Young, CEO & co-founder of Home Lending Pal, the first AI-powered mortgage advisor that simulates underwriting with multiple lenders to determine mortgage approval odds and affordability impact on lifestyle.
HLP merges online data from trusted sources to streamline pre-approval, reduce the need to scan paper documents, and simplify the home buying process with data-driven workflows, AI and blockchain technology. Their Mortgage Score™ provides direct lender data access to automatically identify and provide resolutions for issues that cause delay.
In other words, they make it much easier to buy a house with fewer hassles and no lame robo calls. Tune in on May 6 at 11 am.
Next on SOUTH POD: Jon Jones, President, CEO, and Co-Founder of Anthroware. Join us tomorrow night at 8 PM EDT on the DIG SOUTH Facebook page.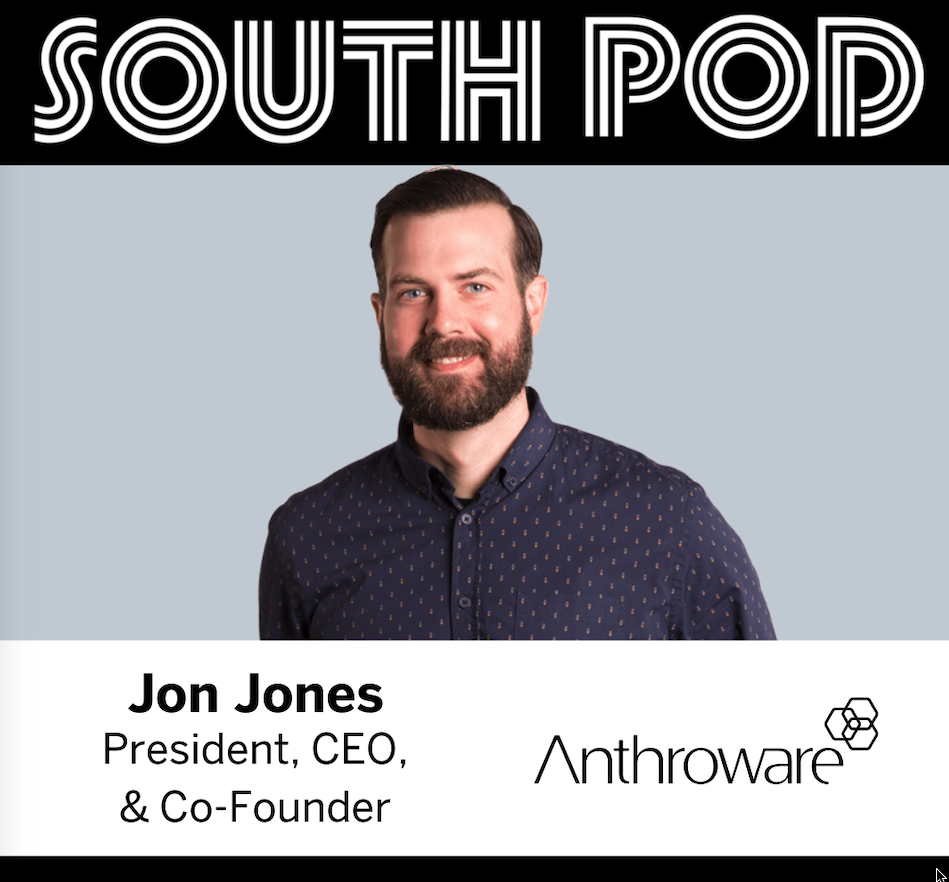 Anthroware CEO Jon Jones has been described as the "Business Butcher of Buncombe County," and it's exactly what makes him a valuable advisor to your startup. Find out why and get the scoop on how our DIG NATION member's business, Anthroware, solves big problems through creativity and compassion.

GoTab's Mobile Transactions Make Social Distancing Easier for Restaurants
Before the coronavirus upended the food service industry, GoTab was a humble startup making it easier for customers inside a restaurant or bar to place an order for their table. Users would simply scan a QR code with their phones, order and pay—without having to flag down waitstaff, and without downloading an app.
But protective measures to slow the spread of the pandemic grew stricter and stricter. Soon enough, no one was dining in restaurants or sitting in bars in D.C., nor much of the rest of the country. With the utility of GoTab's main feature out the window, the Arlington-based startup had to adapt to the new normal.
As restaurants are forced to operate in a takeout or delivery-only capacity, and with social distancing making transactions difficult, GoTab has found a niche in facilitating contactless ordering and payment of customers still patronizing local businesses.
Tech in the South Roundup
????AUSTIN – Peer-to-peer. Many of us have already become accustom to sharing a few extra roles of toilet paper with friends, family and neighbors during the coronavirus pandemic. But sometimes you just don't want to make that trip — or don't have access to a vehicle. That's where Uber's new service comes in. The ride-hailing giant this week launched Uber Connect, which offers same-day, no-contact delivery from one person to another. Learn more.

????MORRISVILLE – Wind energy.  Windlift, the Triangle-based engineering and computer programming company focusing on airborne wind energy (AWE), has raised $160,000 in new capital. Two investors are part of the latest fundraiser, which started earlier this year and included a $50,000 close in January. The company is hiring as well with more than 10 jobs listed at its website. Tech it out.

????????‍⚕️RALEIGH – Health research. PRA Health Sciences on Thursday reported a performance that soared past Wall Street's expectations. The life science firm reported a first-quarter profit of $40.7 million. The Raleigh-based company said it had net income of 63 cents per share. Earnings, adjusted for one-time gains and costs, came to $1.05 per share. Read more.

????ATLANTA – Green growth. SingleOps, an Atlanta-based business management software startup that caters to the green and outdoor services industry, has raised $6 million in a Series B round led by growth equity firm Five Elms Capital. Ryan Mandl, a partner at Five Elms, joined the SingleOps board of directors. The funding will primarily be used for hiring across teams — including in software engineering, customer success and sales — SingleOps President Taylor Gould said. Get the deets.