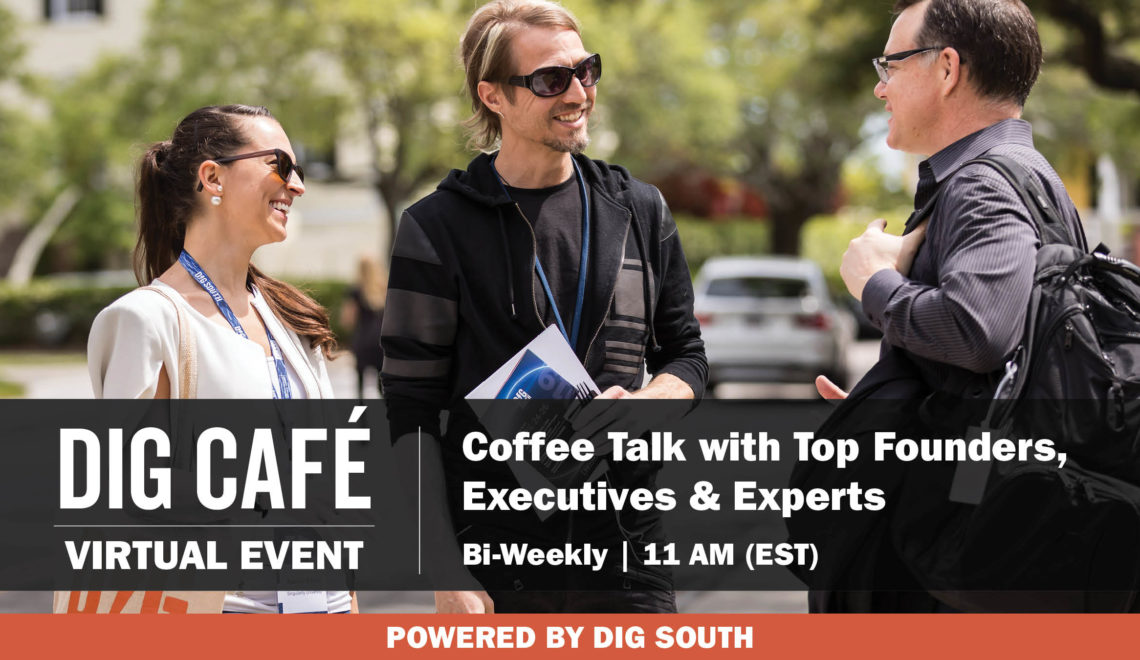 Hey, DIG NATION,

Miss your old neighborhood coffee shop? And wish you could meet that executive, entrepreneur or expert there who could share a little advice? 

Well, we do too! And DIG CAFÉ is the next best thing.

Drop in on the conversation next Thursday at 11AM, ask a question, and tell us what's in your cup as we meet up with Thomas Rubenak, Senior Principal at Accenture Ventures, and JD Weinstein of Oracle for Startups. See details on the topic – Navigating the VC Landscape & Pitching in Virtual Times – and Register Here

Btw, did you miss Wild Pitch Wednesday yesterday featuring Ryan Heafy of 6AM City? Ryan knocked it outta the park. Never fear, tune in here to the recorded broadcast. 

A lot of positive news below, friends.

Get ready for the rebound,

Stanfield
DIG CAFÉ launches next Thursday, May 28, 11AM (EST), Co-hosted by Jon Yarian and Stanfield Gray
TOPIC: Navigating the VC Landscape & Pitching in Virtual Times
With a slowing venture market, entrepreneurs and small businesses are fighting to survive and claim their place in a transforming world of technology. Because your pitch may look different when it's confined to a Zoom window, we have a few strategies that will help make your VC screen time pay off.
SPECIAL GUESTS
Thomas Rubenak, Senior Principal at Accenture Ventures
JD Weinstein, Oracle for Startups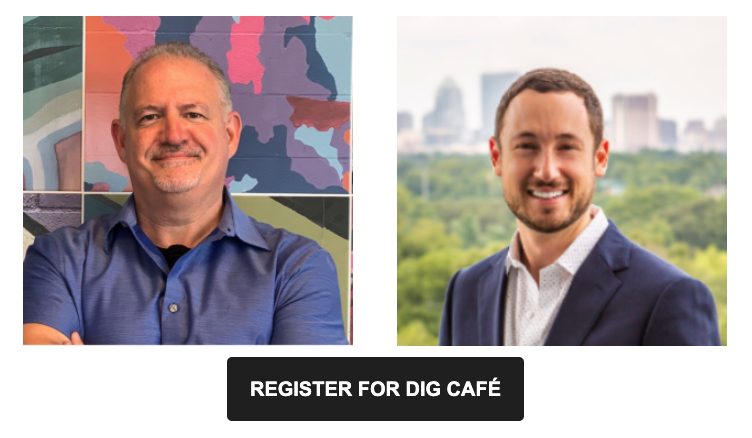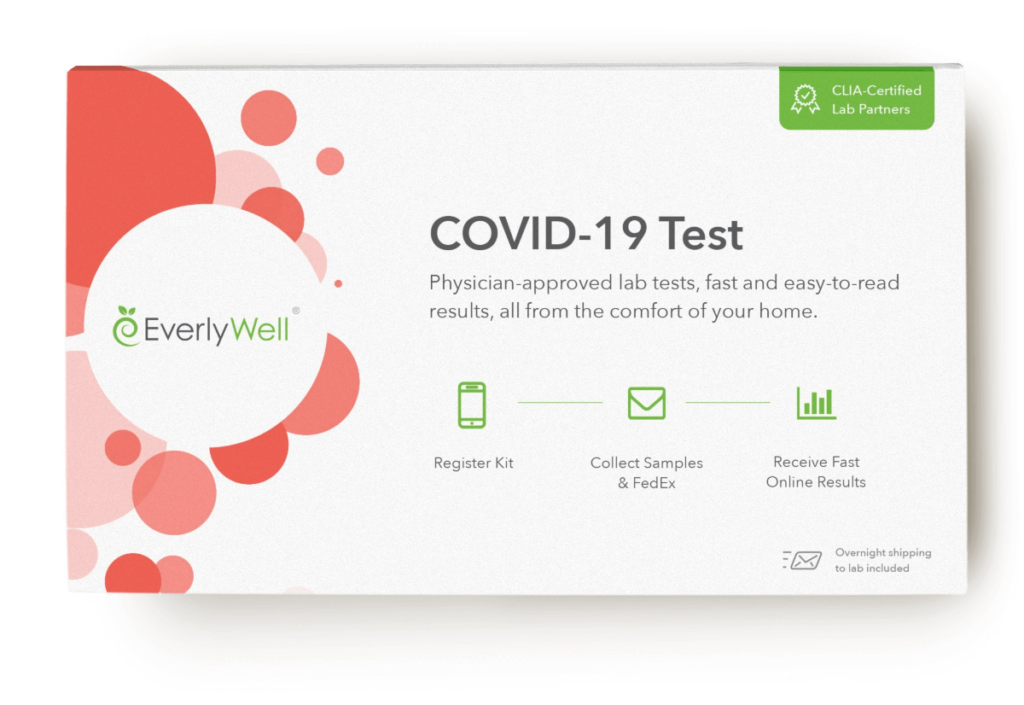 Everlywell Inc. has received a critical federal authorization for its Covid-19 at-home collection kit that will quickly allow the Austin startup to process up to 50,000 test samples per week.
After months of negotiations with the U.S. Food and Drug Administration, Everlywell on May 15 received an Emergency Use Authorization for its Covid-19 kit. It marks a major milestone for the ambitious Austin startup, which raised a $50 million funding round in April 2019, and means Everlywell will be able begin processing tens of thousands of Covid-19 tests before the end of May.

"Widespread access to convenient testing will play a crucial role in the country's ability to address the pandemic and prevent overburdening our healthcare facilities," said Julia Cheek, CEO and founder of Everlywell.

The authorization comes roughly two months after Everlywell announced plans to launch its at-home Covid-19 collection kit. Once the FDA on March 20 offered guidance that the startup's at-home test wasn't yet permitted for use by the public, a rigorous stress test ensued to ensure that the collection kit was safe and effective for use by the public.Read the full article in Austin Inno.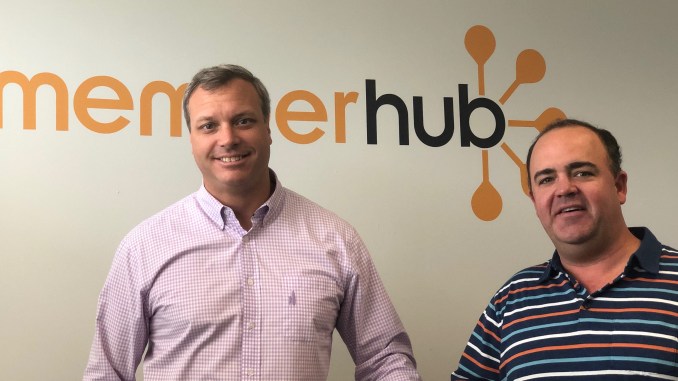 📚RALEIGH – Keeping connected. Even in the pandemic, MemberHub is raising capital. The Raleigh-based startup, which sells a SaaS-cloud software communications system to parent-teacher groups, confirmed this week it had recently raised $3.3 million in an oversubscribed round. Read more.
🌺SALEM – Employee wellness. Winston-Salem startup, Wellnecity, committed to helping employees save on their health plans, has raised roughly $1.35 million in equity. Wellnecity's mission: to lower the cost of healthcare benefits for employers and their employees by consolidating and analyzing data and leveraging advanced analytics. Tech it out.
🦠TAMPA BAY – Giving back. Local entrepreneur Daniels Ikajevs was prepared when the coronavirus pandemic settled in to the United States. Ikajevs has a cousin in Italy and by February, had ordered masks, toilet paper and hand sanitizer for his eco-friendly coworking space, The Ring. His preparation paid off — and now he wants to give back. Get the deets.
🤰🏽ATLANTA – Partnering up. Recently, Rimidi, a cloud-based software platform that helps doctors provide better connected care to patients with chronic conditions, announced partnership with Boston Medical Center to manage high risk pregnancies during COVID-19. Learn more.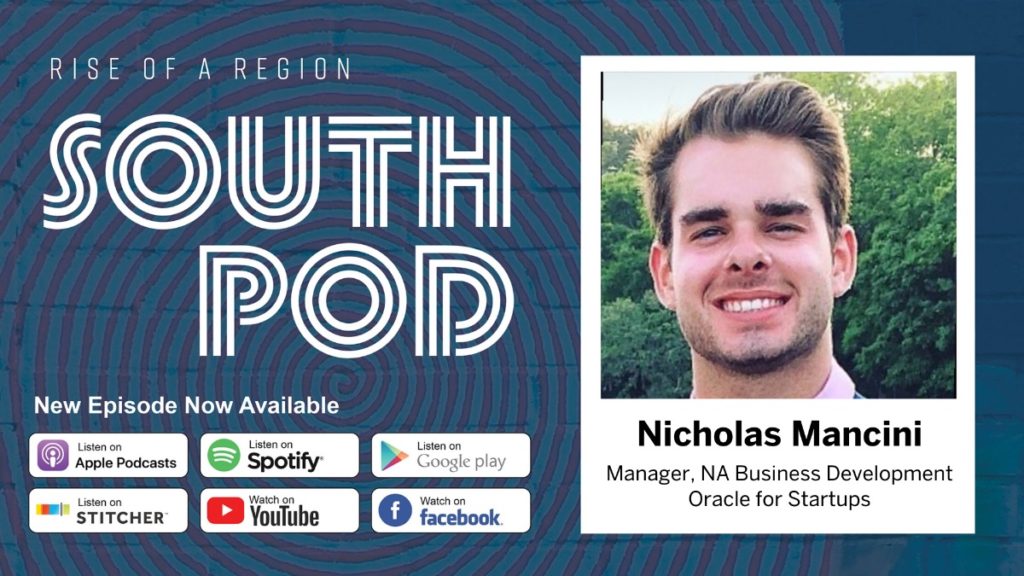 Nick currently serves as the North American Business Development Lead for Oracle for Startups.
Located in Philadelphia, he ensures that Oracle for Startups stays firing on all cylinders in the Eastern Region of the US. Nick got his start with Deutsche Bank's Innovation Labs, and then went on to found a predictive analytics and alternative data company in the cryptocurrency sector. From understanding the corporate landscape all the way to the "founders journey", Nick is equipped with a toolkit that is industry agnostic and innovation focused.