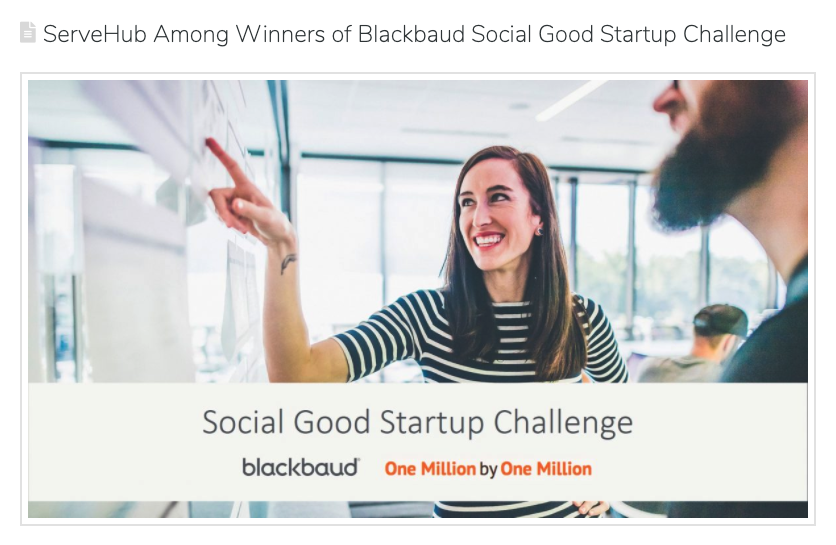 Hey, DIG NATION,

Wild Pitch Wednesday is back tomorrow with ServeHub, the Learning Management Platform teams use to stay on track with on-boarding, training and continuous development.
Tune in as CEO & Co-founder Brandon Hall pitches to our panel of DIG NATION experts.
REGISTER HERE!

Get ready for the rebound,

Stanfield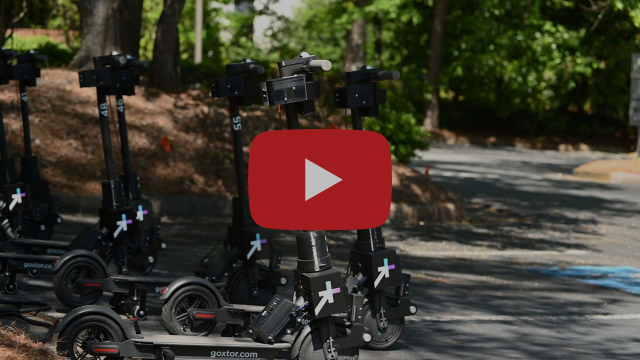 Residents of Peachtree Corners, Georgia, can now hail a remote-controlled scooter, thanks to a unique, recently announced partnership at Curiosity Lab.
Beginning last week, riders in the northwest Atlanta suburb gained the ability to request GoX Apollo e-scooters to arrive at their current location, streamlining the process of finding a fully-charged scooter in the area at any time. After the rider has hopped on and arrived at their destination, these scooters drive themselves back safely to designated parking locations for recharging and a thorough cleaning, in alignment with current health and safety guidelines. 

This is the first publicly-available teleoperated e-scooter fleet in the nation. The ambitious venture between GoX, Tortoise and Curiosity Lab is looking to tackle some of the main problems that have plagued e-scooter companies since their inception and arrival on city streets back in the summer of 2018.

Using Tortoises' remote repositioning technology, scooter "litter" will be effectively eliminated in cities, creating a better user experience for riders, pedestrians and car drivers alike.  It may also cut down on the cost associated with picking up and recharging scooters.Read the full article in Hypepotamus.
TECH IN THE SOUTH
????????RALEIGH – Keeping connected. K4Connect, which creates technology solutions centered to help older adults and individuals with disabilities, has teamed up with Amazon to distribute over 8,000 Echo Dots to more than 40 independent and assisted living communities in West Coast regions highly affected by COVID-19. Read more.
????AUSTIN – Defense systems. Austin's SparkCognition, an AI company focused on industrial and security solutions, spun out a new company called SparkCognition Government Systems to focus on government and defense applications. It's operating as a wholly owned subsidiary of SparkCognition. Tech it out.
????DC – Cloud solutions. Another local company just proved that despite the public health crisis, fundraising can be possible. Herndon cybersecurity startup Expel Inc. has landed $50 million in fresh funding, in a Series D round led by Alphabet Inc. growth fund CapitalG, the company announced this month. Get the deets.
????TAMPA BAY – Data simplified. Omnivore, the Tampa restaurant technology company founded by the co-founder of Outback Steakhouse, has received over $3 million in its latest funding round. The company offers a platform for restaurateurs, who can sign up to have their point of sale data transferred to the cloud. Learn more.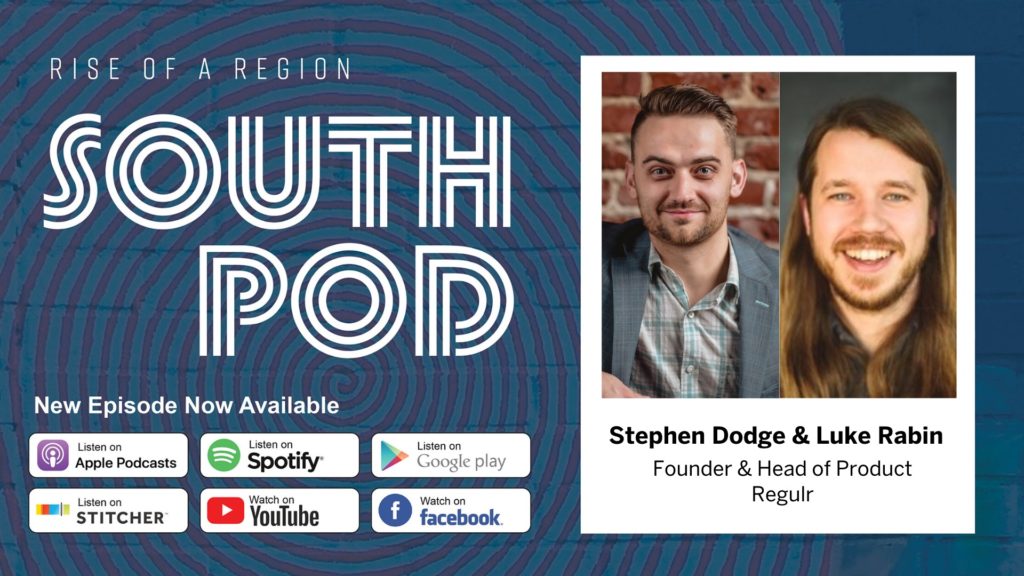 Join us for a special addition of SOUTH POD where we reshare our Wild Pitch Wednesday discussion with Regulr's Stephen Dodge and Luke Rabin about Regulr's Distance mobile app designed to help people practice safe social distancing confidently. You'll want to check this out tomorrow night live on the DIG SOUTH Facebook page.