Mesur.io's Earthstream Platform provides growers and enterprises with real-time environmental analytics. Combining hyper local data streams from the soil, the sky and the seasons, the Earthstream Platform predicts pest and disease emergence patterns, plant nutrition needs, and more. that provides solutions to improve environmental resource management.
Tune in tomorrow at 11am Mesur.io CEO Tom Rump takes the virtual stage for Wild Pitch Wednesday hosted at digsouthtechsummit.com.

MORE ABOUT MESUR.IO
Mesur.io is fundamentally changing the way the world measures and interacts with environmental data. 
The Earthstream Platform automatically calibrates to micro-climates and begins transmitting data in real-time. Additionally, the Earthstream Platform can leverage your existing data streams and combine all of this information to automate processes and provide concise recommendations across your entire operation.
The Earthstream Platform helps us better understand the world and how to use its resources more conscientiously. We partner with nonprofit organizations, socially-conscious projects, and local and regional groups, empowering them to leverage the insight mesur.io provides.
GUEST EXPERTS
Nick Mancini, Oracle for Startups
Jack Harvey, CEO, Accelarise; Entrepreneur-in-Residence, SCRA
Jim Roberts, Founder, Network for Entrepreneurs in Wilmington (NEW)
ABOUT WILD PITCH WEDNESDAY
WPW features startups who will appear at DIG SOUTH Virtual Tech Summit on July 24. Each startup gives a 5-7-minute pitch then fields questions from our expert panelists and the audience. The show is live and rebroadcast on facebook and LinkedIn.
Grab a Wild Pitch Guest Pass Here
Austin Technology Council recently led a discussion about how the tech community can respond in the wake of 12-plus days of continued protests following the killing of George Floyd in Minneapolis.
While the tech leaders talked about the pain that Black Americans are feeling right now, they focused the discussion mostly on how Austin tech businesses can help create a more inclusive future.
Lauren Washington, co-founder of Black Women Talk Tech, said tech companies have to first understand why diversity and inclusion is important.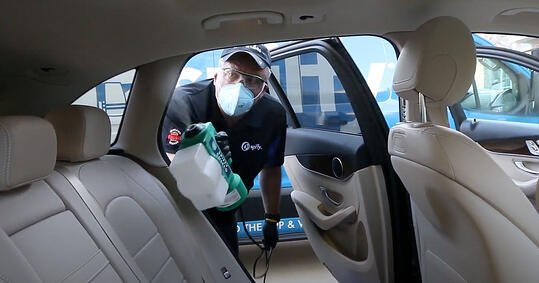 ????RESEARCH TRIANGLE PARK – Ready to ride. Responding to demand from consumers and other vehicle owners such as rideshare drivers and carshare operators for ways of sanitizing vehicles due to COVID-19 pandemic worries, Get Spiffy is launching an online store for the sale of do-it-yourself products. Read more.
????TAMPA BAY – Cheers! Bridge, which rebranded from Proof Network Ventures in October, has been acquired from SevenFifty Technologies for an undisclosed amount. Since its founding in October 2018, the company has undergone a rebrand, acquired a similar business named Tipsi and secured funding from Florida Funders. Tech it out.
????CHARLESTON – Personal buy-in. A large Charleston technology company has raised $80 million from an investor led by one of its board members as it braces for a sharp drop-off in sales from the coronavirus pandemic. Benefitfocus Inc. said the cash infusion will provide it with additional financial flexibility, according to a statement. Get the deets.
????DURHAM – Discovery engine.  Durham-based Shattuck Labs, a life science startup focusing on development of new treatments for cancer and autoimmune disease, has closed on $118 million in new financing and also secured Durham-based Hatteras Venture Partners as a backer. Learn more.
Read the original story on Austin Inno.