Hey, DIG NATION,

Suit up, cyber space travelers, DIG SOUTH Virtual Tech Summit is ready for launch! Get ready for 50+ top-shelf speakers, dazzling exhibitors, startups, investors more. View the agenda here.5 CHIEF WAYS TO NETWORK AT THE SUMMIT!Already registered? Here's how to network from now through Friday.

1. PERSONAL PROFILE
Login at digsouthtechsummit.com and use your personal profile in the community – both on desktop and the mobile app – to connect with attendees, speakers and sponsors. Download the Bizzabo app and sign in to DIG SOUTH Virtual Tech Summit.

2. SLACK
Use the DIG SOUTH slack channel dedicated to tracks, information, networking and more. A join link was emailed to you. Request an invite at info@digsouth.com
#summit_general
#summit_introductions
#summit_emergingtech
#summit_businessgrowth
#summit_marketing

3. VIRTUAL HAPPY HOURS
Networking happy hours held at Noon and 4pm on Thursday & Friday.

4. VIRTUAL EXHIBITORS
Visit Virtual Exhibitor rooms on the Main Agenda on Thursday & Friday.

5. SOCIAL MEDIA | #digsouth
Suggested: tag by track, speaker, session title
Twitter: @DIG_SOUTH
Instagram: @digsouth
Facebook: DIG SOUTH
Snapchat: digsouth
Linkedin: DIG SOUTH90-DAY AGENDA: HOW TO WATCH SESSIONS YOU MISSEDAnd don't forget, sessions are recorded and will remain on the agenda for the next 90-days, as will your profile and the community!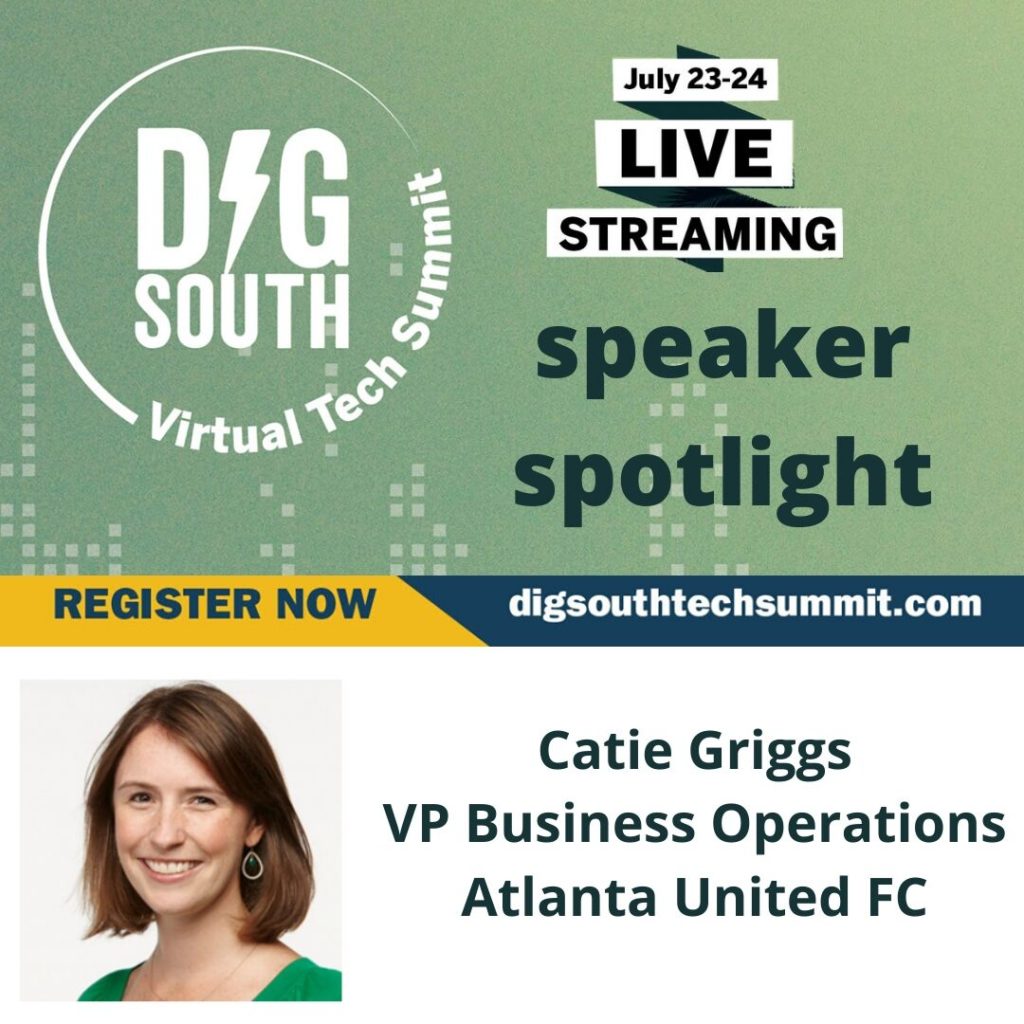 SPEAKERS GALORE: DIG SOUTH VIRTUAL TECH SUMMIT IS PUMPED TO PRESENT 50+ EXPERTS NEXT THURSDAY AND FRIDAY!
Tune in this week, July 23-24, at digsouthtechsummit.com as we explore strategies and solutions you may need to grow stronger, more mindful, more capable as we emerge from the enormous challenges of 2020 and get ready to rise on the rebound. And catch 25+ startups joining us for Wild Pitch!