FALL SEASON OF DIG CAFÉ KICKS OFF NEXT WEDNESDAY – ON ZOOM!
SPECIAL GUEST | PR PRO ANNIE PACE SCRANTON
WED, SEPT 16, 11:00-11:30 am
Register Here
What's BYOP? 5 Steps to Being Your Brand's Own Publicist
Whether your startup has been around for six months, a year, even five years, there's one thing that every entrepreneur will enviably have trouble with — securing press for your company. A PR pro with nearly a decade of experience, Annie's knows the ins and outs on how to obtain top press mentions for startups. From securing niche media mentions and leveraging them to bigger journalists to humanizing your pitch and creating unique narratives, Annie will provide 5 tactical tips on how to get your startup in the media.
About Annie Pace Scranton
Annie Pace Scranton proudly started Pace PR ten years ago, in May 2010. Prior to forming Pace Public Relations, Annie worked for eight years as a seasoned television producer, booking for major networks such as CNN, Fox News, CNBC, MSNBC & ABC. TV is definitely a specialty of Annie's, combining her unique understanding of behind-the-scenes television producing, alongside her unparalleled list of contacts. Pace PR has multiple clients on national + local TV every day, including CNBC, Fox News, HLN, MSNBC, Fox Business Network, Bloomberg TV, etc. Highlights of client work include working with travel company darling Away in their first two years of business, assisting with media relations efforts, and landing numerous Tier 1 placements for their brand.
About DIG CAFÉ
DIG SOUTH is excited to launch the fall season of DIG Café! Hosted by DIG Founder Stanfield Gray on Zoom, DIG NATION members and guests are invited to tune in as our experts take a deep dive into the most relevant tech topics today. Guests who appear in the series will be announced each week in the DIG SOUTH enews. Subscribe now at digsouth.com. Contact info@digsouth.com for further details or to sponsor.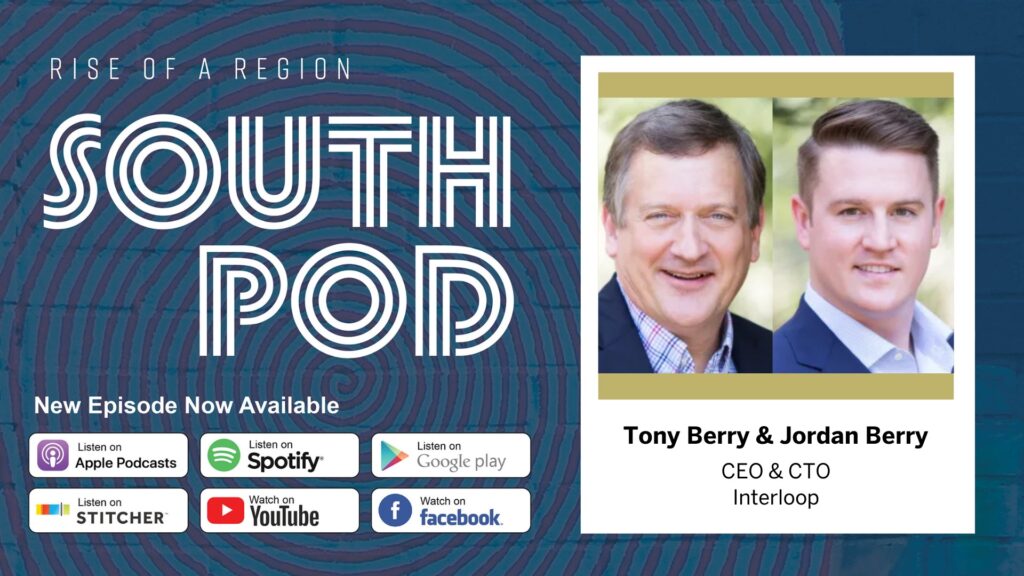 This week on SOUTH POD, a conversation too all-star not to rewind. 

How is your company using data? This week on SOUTH POD we feature Jordan and Tony Berry of Interloop's keynote from the DIG SOUTH Virtual Tech Summit where they discuss how your company can better understand and utilize data.

Check it out now on DIG SOUTH Facebook Page or subscribe to SOUTH POD on Apple Podcasts to listen anywhere!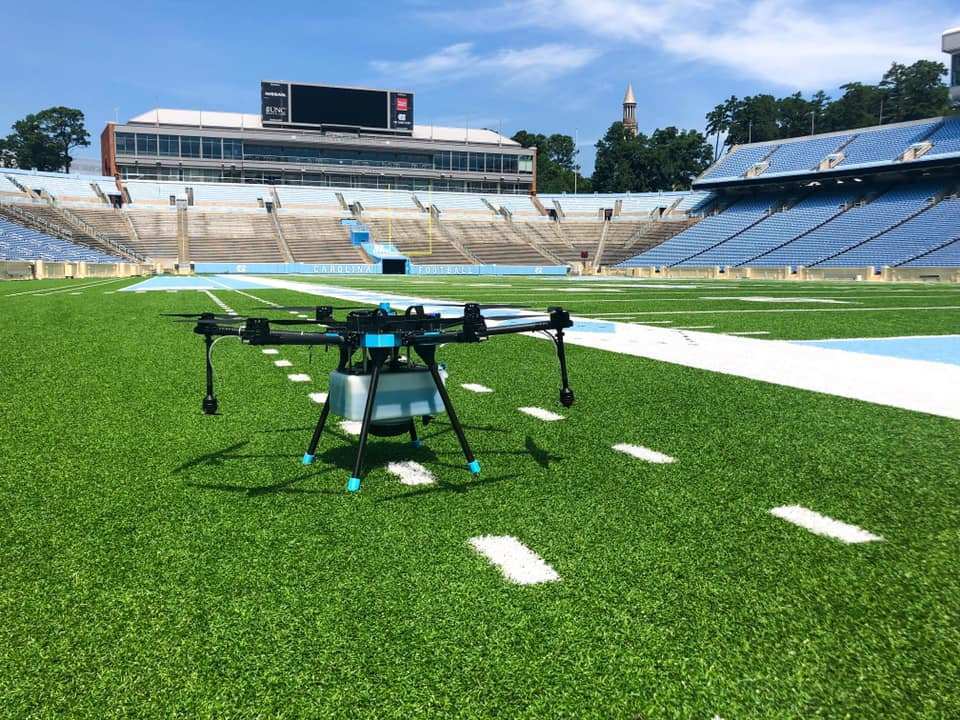 ????CHARLOTTE – Drone support. While biotech companies and healthcare labs rush to find a COVID cure, one North Carolina startup is taking to the skies to help keep students and spectators safe. Drone from Lucid Drone Technologies are bringing schools and football back this fall. Read more.
????AUSTIN – Going public. Bumble, an Austin-based dating app company and champion of a women-first approach to meeting, may be headed for an IPO. The company, which planted its roots in north central Austin a few years ago, is making moves in advance of a potential initial public offering that could come early next year. Get the deets.
????TAMPA BAY – Making room. After closing a round with Florida Funders, moving logistics company MyPorter is hitting the road with their fleet of trucks and expanding into Tampa. Now headquartered in Atlanta, MyPorter provides individuals with safe moving and storage options. Tech it out.
????ATLANTA – Fighting zoom fatigue. While virtual meetings and Zoom happy hours have filled personal and professional schedules over the past six months, it feels nearly impossible to stay engaged with online networking. Atlanta-based Gatherly is rethinking the very structure of virtual conferences and just might be the answer to those fighting Zoom fatigue during endless video calls. Learn more.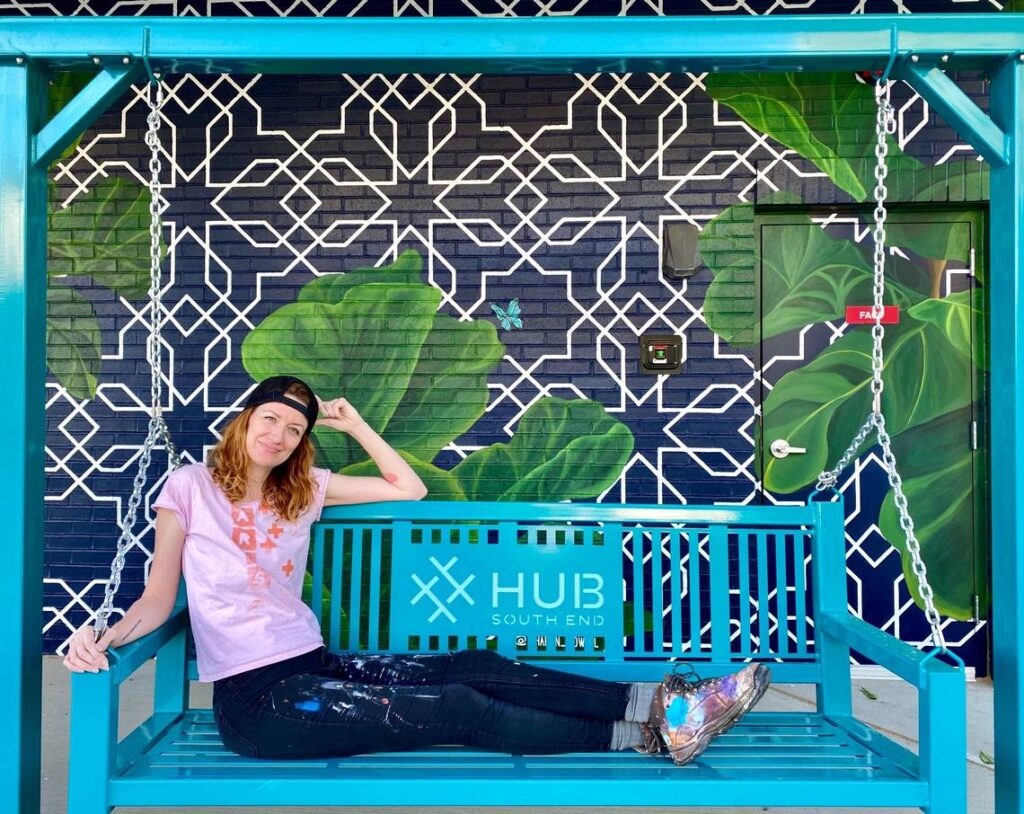 ????????‍????CHARLOTTE – Resident Artist Wanted. While most apartment communities expect residents to pay a monthly rent, Hub South End is looking for an artist-in-residence to live rent-free in exchange for having their work displayed in community areas. So what does it take to be an artist-in-residence? Videographer Mark Borja says, "It's been an amazing experience to connect with other creatives. My friend Jon Reed, bassist of the band Of Good Nature, recently came on board as another artist-in-residence and we've discussed how much we appreciate not just the space to live, but the platform and the physical space to bring local artists together."

Like most of Charlotte, Hub South End is decorated by pieces from local Charlotte Artists and residents and art appreciators alike can find interesting pieces around every corner. Hub's art canvas even extends outside, where streetgoers enjoy several art displays. The Hive by Grace Stott is an intricate, 95-square-foot mosaic that honors individuals involved in creating the Hub, as well as iconic Charlotte landmarks.

Read more.