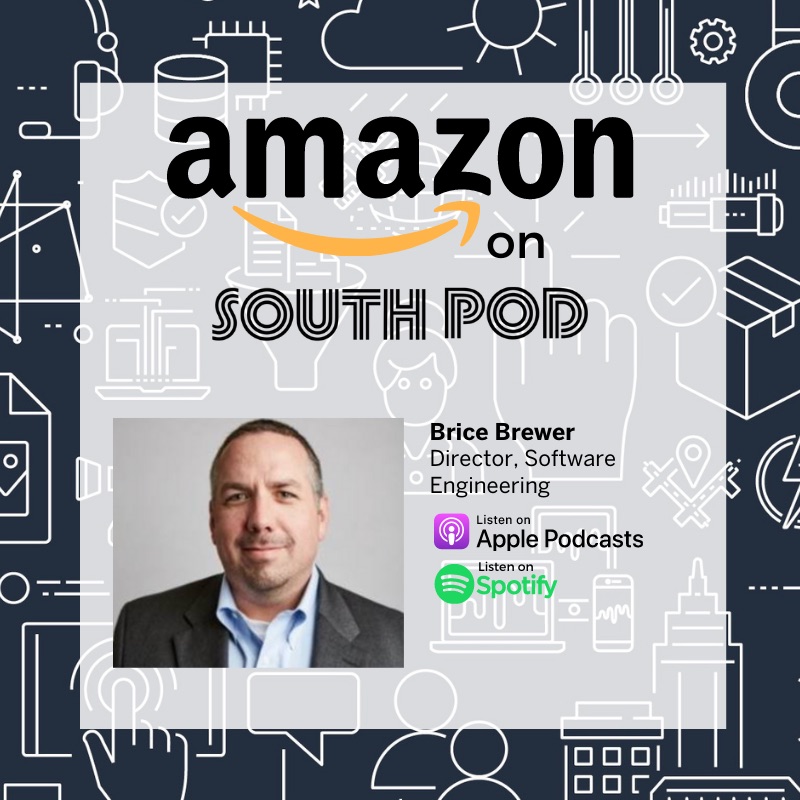 South Pod Returns With Amazon's Brice Brewer
Hey, DIG NATION! Join us this Thursday, Jan. 28 at 8pm on the DIG SOUTH Facebook page as we resume SOUTH POD featuring Amazon Director Brice Brewer. Brewer leads Amazon Nashville as one of the company's Directors within Worldwide Operations Technology.
An experienced leader with more than 20 years of proven success leading engineering, technology and big data initiatives, Brewer counts an additional 7 years in the healthcare industry.
BREWER DELVES INTO…
Overall technology growth and impact in Nashville (Amazon and other companies)
Why Nashville is an attractive place to consider for your next move in the tech sector
Job opportunities with Amazon
Future trends in technology
Amazon is a DIG NATION corporate member. Join them and become a DIG NATION Member today to gain access to exclusive content you need to kick off the new year and build your network!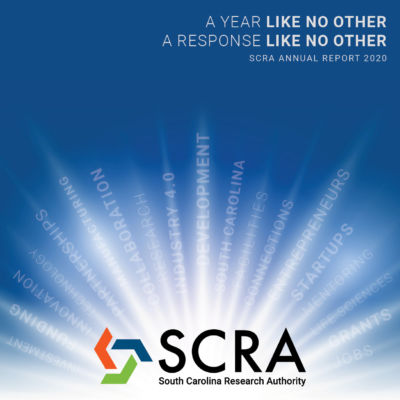 SCRA Contributes Almost One Billion Dollars to South Carolina's Economy
South Carolina Research Authority (SCRA) announces that its impact on the state of South Carolina was over $952 million in 2020. Each year, SCRA calculates its economic variables such as jobs supported, salaries, grant funding, and investments made, then works with the University of South Carolina Darla Moore School of Business, which analyzes the data and determines the overall economic impact to the state's economy. The results of the study are included in SCRA's recently published 2020 Annual Report: A Year Like No Other, A Response Like No Other.
Included in the $952.4 million impact, a 35% increase from 2019, are:
5251 South Carolina-based jobs supported by SCRA programs and operations

$74,196 average salary of companies in SCRA's entrepreneurial program, SC Launch, which is 59% higher than the state's average of $47,182

$2.4 million in grants to advance research capabilities, commercialize technology, expand product offerings, and fund the costs for businesses to relocate to SC, and

Almost $1.5 billion in follow-on funding to SC Launch companies since the inception of the program in 2006, with over $329 million received in 2020 alone.

"SCRA has a unique opportunity to help grow our state's economy in the knowledge-based sector. They consistently show that they accomplish this each year. Their funding, mentorship, and support for market-viable research projects and startups, helps South Carolina's overall ranking, in comparison to other states in the region," said Joey Von Nessen, PhD, University of South Carolina Research Economist.
Other 2020 highlights include several SCRA Member Companies providing impactful solutions related to the COVID-19 pandemic. For example, ZVerse has become the largest supplier of reusable face shields in the nation, thanks in part to SCRA's quick action and support of their business, after initially struggling after the onset of the pandemic.
"We mobilized our board and staff soon after the pandemic started last year. It was this rapid action that allowed us to take a two-fold approach to help our companies produce solutions to fight the pandemic and also to shore up some of our companies that were negatively impacted by the economic downturn," said Bob Quinn, SCRA Executive Director. "As our title states, it truly was a year like no other, as well as a response like no other."
SCRA fulfills its mission of fueling South Carolina's innovation economy through its four programs, SC Academic Innovations, SC Facilities, SC Industry Solutions, and SC Launch.
Tech in the South News
ATLANTA – National expansion. After Google for Startups' first cohort graduated with 85% of the Georgia-based founders reporting job creation, revenue growth, new pathways to investment, fresh strategic partnerships, or brand exposure, the Founders Academy is expanding nationwide. Read more.

TAMPA – Spin-off. Yet another startup has spun out of a larger Tampa Bay technology company. Meet the Salesforce experts, CloudFirst Labs, which was created by three former Vology employees after the encouragement from then-CEO Barry Shevlin. Get the deets.

RALEIGH – Digital inclusion. The Institute for Emerging Issues (IEI) announced a new investment from Corning Inc. to extend digital inclusion grants to communities across North Carolina. The $10,000 contribution will increase the number of North Carolinians with internet in their homes, with the goal of making the state "first in digital inclusion." Tech it out.

RTP – IPO preparedness. Bioventus, a medical device maker whose portfolio includes biological products that promote bone healing, is the latest biotech company adding its name to the growing list of companies ready to join the public markets. Learn more.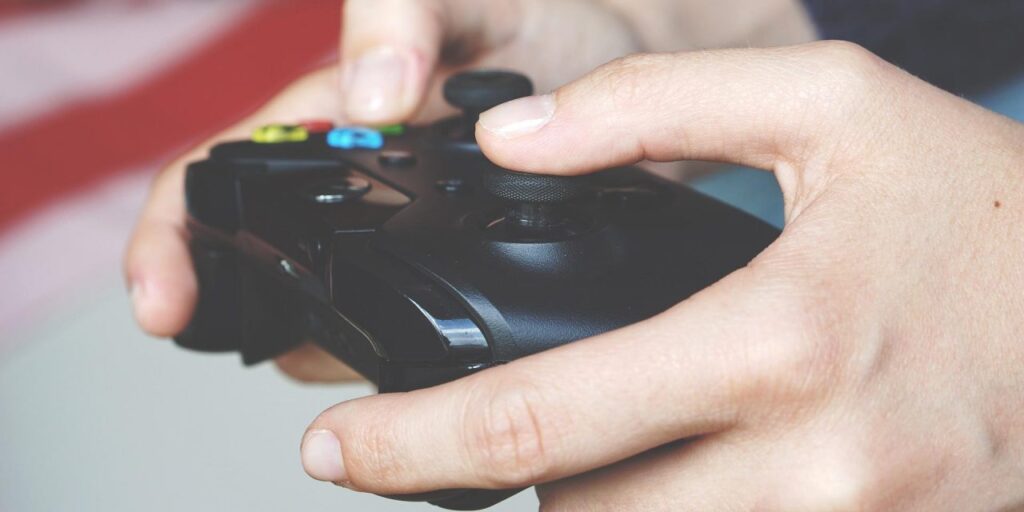 Gamestop: How Investors Short Squeezed This Stock
GameStop is expected to lose money this year and next. Sales growth is sluggish as fewer gamers need to go to stores when they can download new titles directly from their consoles, PCs, phones or tablets. So why are shares of the video game retailer, up more than 450% so far in 2021, including a 60% surge Monday?
The southern-based company can thank a loyal group of investors on Reddit who continue to back the stock even as many others on Wall Street have argued that the shares are overvalued and due for a sharp decline.