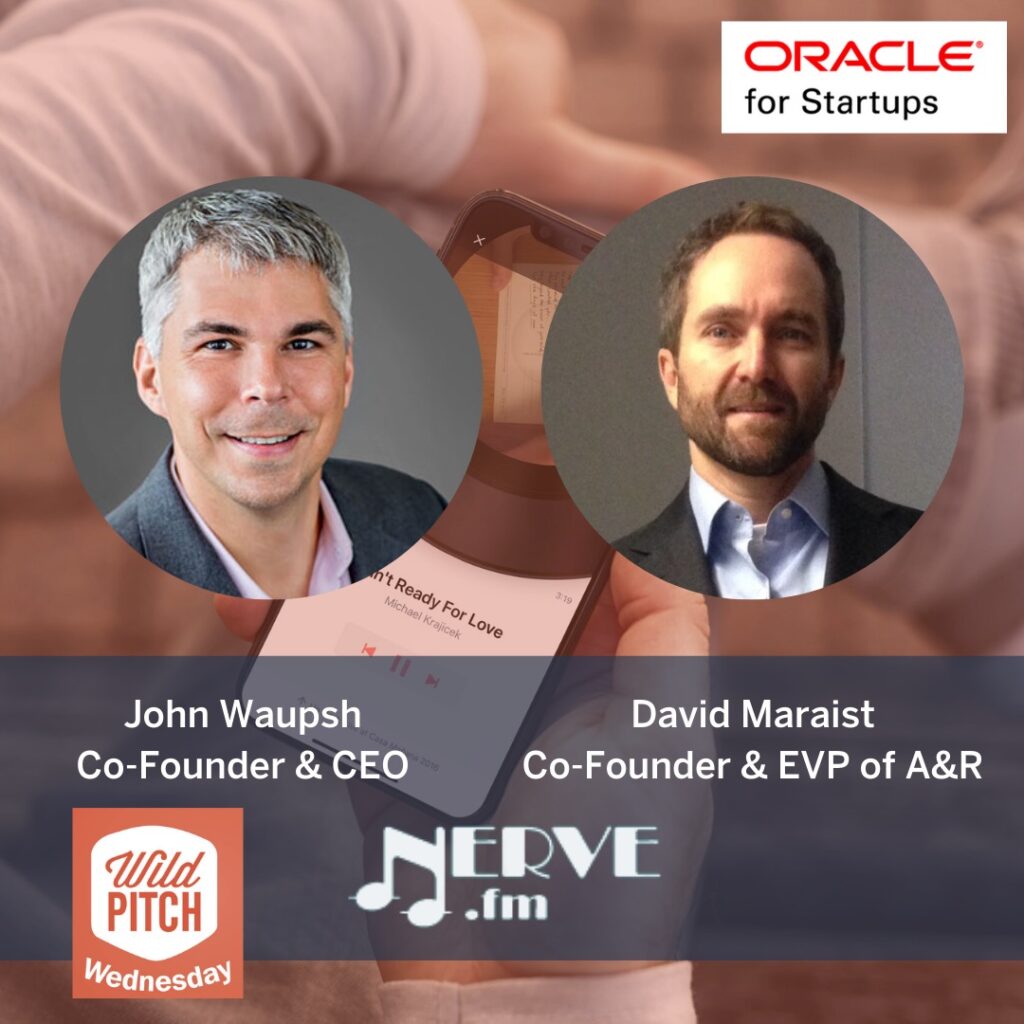 Wild Pitch Wednesday Kicks off for our 2021 season!
Featuring Nerve.fm
Wednesday, February 3 – 11:00 AM EST
Sponsored by Oracle for Startups
REGISTER NOW
Wild Pitch Wednesday is back and we are kicking off this season with the Co-Founders of Nerve.fm, a music streaming service promising to pay artists what they deserve. Join us for this exciting live episode this Wednesday on Zoom.
About Nerve.fm
The music industry is filled with content platforms (Amazon, Pandora, YouTube, IG, FB, Bandcamp, Spotify, etc), but most independent artists will not earn a living wage from those platforms. Catalog streaming services like Spotify offer the same content as other sites and pay fractions of cents, one-time. Direct subscription services like Patreon offer unique content and pay high recurring revenue to the artist, but have high fan churn rates because fans also want discovery of platforms like Spotify. Fans have to scour all those different apps to find unique (non-catalog) content like live tracks, demo tracks, etc. Nerve lets subscribers play unique audio and video on demand from their favorite independent artists while discovering new artists. The majority of the subscription fee goes directly to the artists the fan selects.
John Waupsh, co-founder and CEO
Prior to founding Nerve, John spent 15 years leading Product Management, R&D and User Experience at Kasasa, a fintech company serving over 800 banks and credit unions and millions of consumers nationwide. Innovations under John's leadership have earned Kasasa four Finovate "Best of Show" titles, recognition in Fast Company's "10 Most Innovative Companies in Finance," and standing in the FinTech Top 100.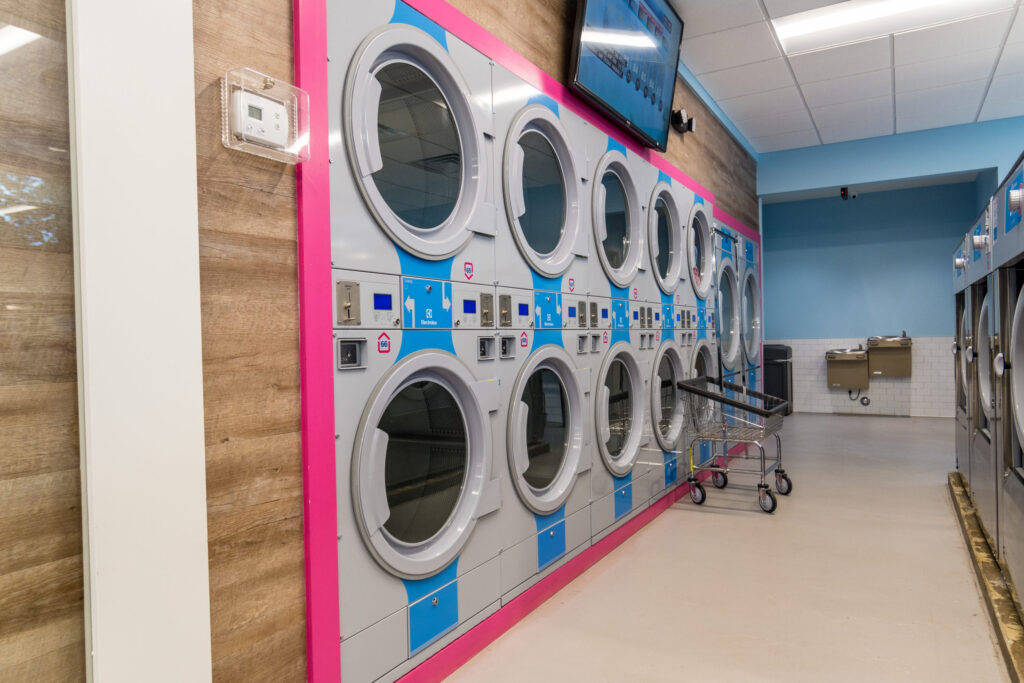 TECH IN THE SOUTH
CHARLOTTE – Market leader. The team behind Charlotte's 2ULaundry, which launched as a laundry and dry cleaning delivery service in the Southeast, knew now was the right time to jump into the bricks-and-mortar laundromat business with LaundroLab, a modern laundromat franchise. So that's what they did. 2ULaundry is a former DIG SOUTH Wild Pitch participant.
Read more.

DURHAM – CIO for hire. Durham-based software development firm Smashing Boxes is launching its own CIO service line to provide "all the benefits of a full-time CIO at a fraction of the cost." Numerous firms have offered similar services for chief financial officers. But a CIO offering couldn't come at a more opportune time. Get the deets.

RALEIGH – Upskilling 2025. Wake Tech is gearing up to provide training in robotics and other automated equipment for Amazon and will offer the program at its Beltline Education Center in Raleigh. The partnership is Amazon's effort to enhance career opportunities for employees at its growing warehouse operations. Tech it out.

ATLANTA – #MaterialTruth. Another day, another Series A in the Atlanta startup world. With an $8 Million raise, Verusen shows the strength of Atlanta's Supply Chain Infrastructure. Learn more.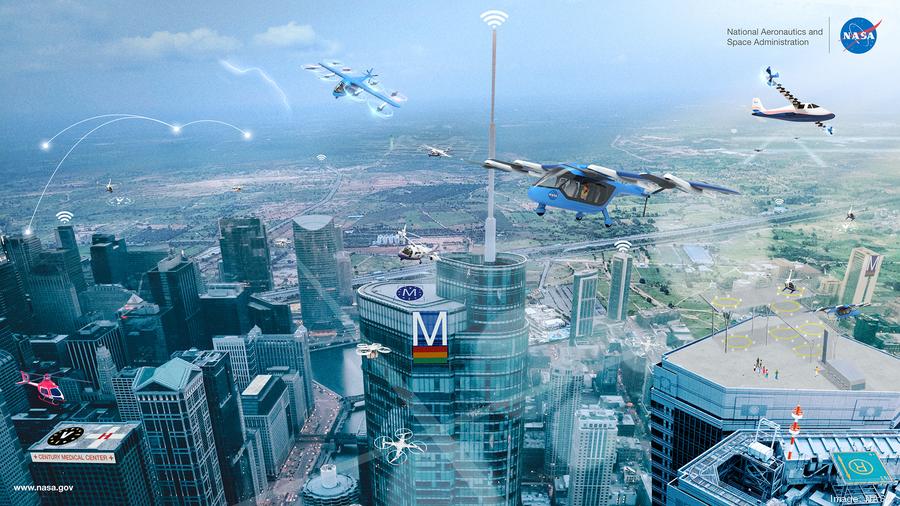 THE FUTURE OF AIR CARGO
University of Texas at Austin researchers have been awarded a NASA grant worth about $3.7 million to explore the future of autonomous air cargo transportation.
The Covid-19 vaccine rollout — the largest global logistics effort since World War II – has laid bare the need for improving the global supply chain infrastructure, according to UT Austin's Oden Institute for Computational Engineering announcement. An announcement from the institute pointed to autonomous aerial vehicles as part of the answer.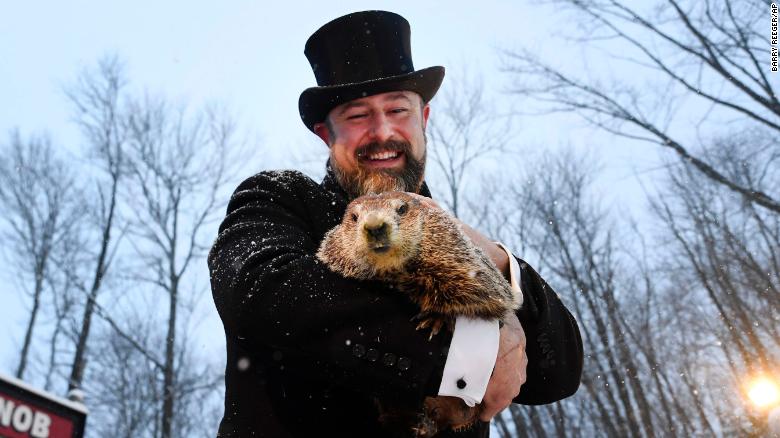 Punxsutawney Phil sees his shadow and predicts six more weeks of winter – Read More