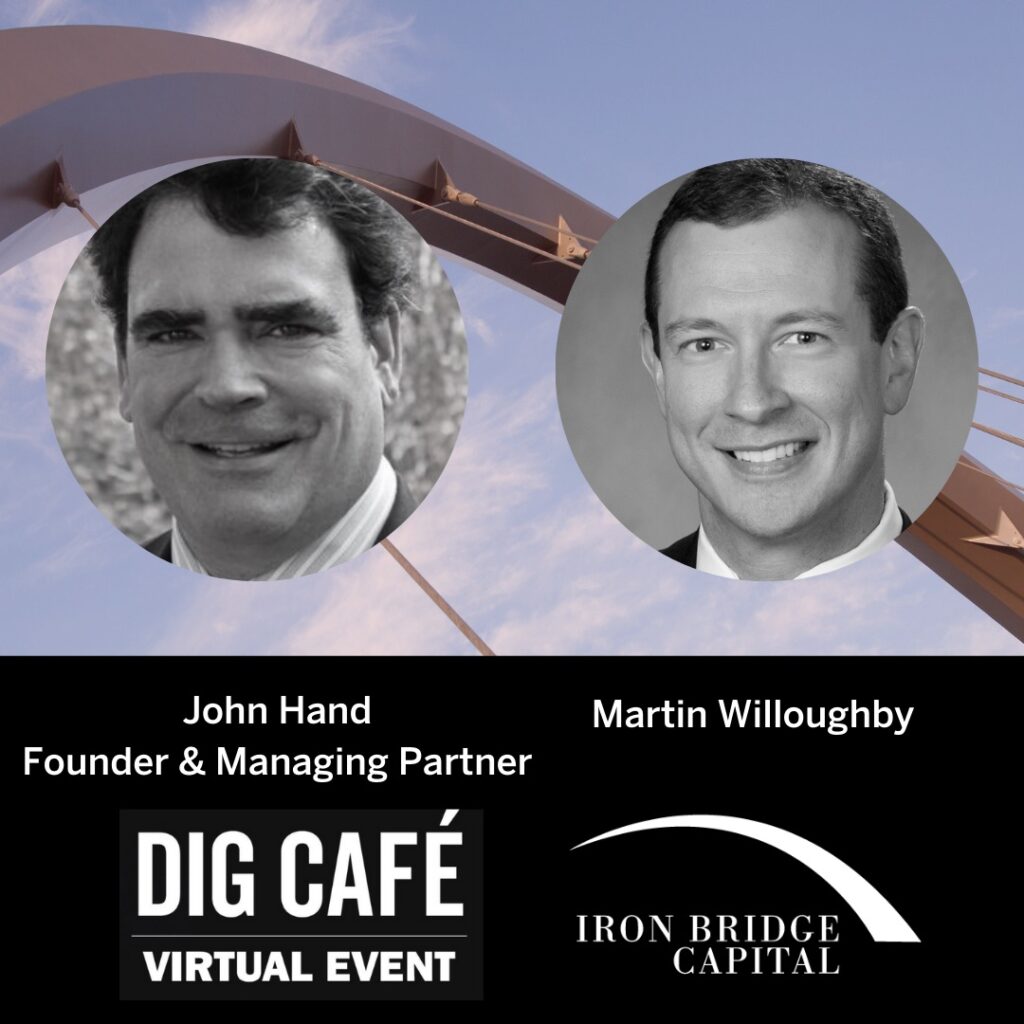 DIG CAFE with John Hand & Martin Willoughby
Featuring DIG NATION members Iron Bridge Capital
Wednesday, February 10 – 11:00 AM EST
REGISTER at DIGSOUTH.COM
Next week we are featuring Iron Bridge Capital, the developers of Charleston Tech Center. Designed to be home to a full house of tech-centric companies, CTC will serve as a centerpiece of Charleston's burgeoning tech district with a monument to the work-play continuum.
ABOUT IRON BRIDGE
Iron Bridge was founded in 2001 in Atlanta, Georgia to focus on real estate investment and development across in the Southeast. In 2014, the company was relocated to Charleston, South Carolina to continue the Southeast investment strategy. Since our inception, Iron Bridge has completed more than $400 million of investment and development projects and to date has not lost investor or lender capital in any project.
John Hand, Founder & Managing Partner
John Hand co-founded Iron Bridge Capital in 2001 in Atlanta, Georgia with a focus on real estate investments in the Southeast and relocated the firm to Charleston, South Carolina in 2014. Prior to starting Iron Bridge, he worked in the acquisitions group at Westbrook Partners, a $6 billion real estate opportunity fund manager headquartered in New York City where he evaluated and closed a wide variety of commercial real estate transactions both domestically and abroad. Transaction types included, among others, office, multi-family, industrial, credit lending, resort properties, hospitality, and master-planned community development.
Martin Willoughby
Mr. Willoughby has spent 25+ years in the Southeast in various leadership and advisory roles with real estate, technology, and financial services companies. Mr. Willoughby has launched and operated several successful businesses over the years including a law firm, title company, and a real estate leasing company. In addition, he served as General Counsel for a global technology firm and as an attorney with Butler Snow, LLP.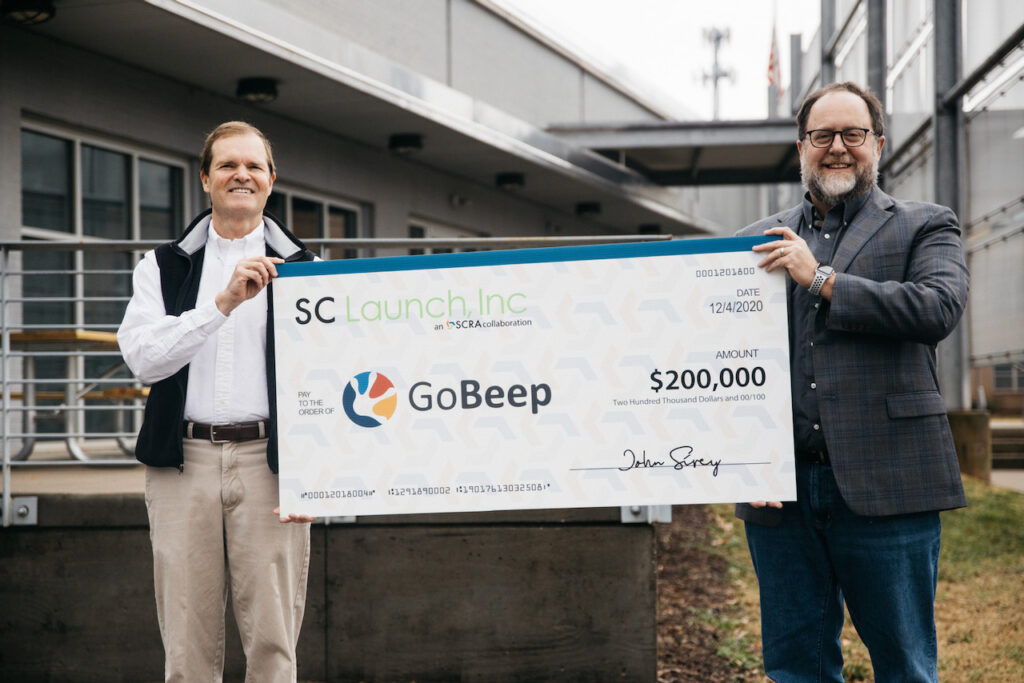 TECH IN THE SOUTH NEWS
SUMMERVILLE – Creating community. South Carolina Research Authority (SCRA) announces its affiliate, SC Launch, Inc.'s, investment of $200,000 in GoBeep, Inc., a Greenville-based software company. Read more.

ATLANTA – AI designed. Atlanta-based Sharecare announced plans to acquire doc.ai, a Palo Alto startup working to personalize healthcare through its AI and machine learning capabilities. The acquisition will also further expand Sharecare's footprint in Silicon Valley. Get the deets.

TAMPA – Southern potential. Another Silicon Valley startup is following the growing trend of companies leaving mega tech centers and migrating to Florida — but for TrustLayer CEO John Fohr, the move wasn't all about the cost savings. Tech it out.

CHAPEL HILL – Uplifting women.  Innovate Carolina has coordinated with entrepreneurial experts to publish a growing list of resources available from organizations across the local region, state, and country that support minority- and female-led startups and ventures. Learn more.
DIG NATION MEMBER ROUNDUP
Thought & Action: Intelligent Ways to Invest in Bitcoin
This isn't a Bitcoin 101 discussion (Erik is happy to talk through the basics); rather, it's a discussion on how to participate in the upside while seeking to limit downside risk and volatility.  
February 11, 2021
2:00pm – 2:30pm
Registration is Free
Data Protocol is Hiring Python, React & Full Stack Developers
To apply, send your resume to info@dataprotocol.com and mention the Job Title in the subject line.
GoBeep Raises $200,000 from SCRA affiliate SC Launch
South Carolina Research Authority (SCRA) announces its affiliate, SC Launch, Inc.'s, investment of $200,000 in GoBeep, Inc., a Greenville-based software company. Read more.