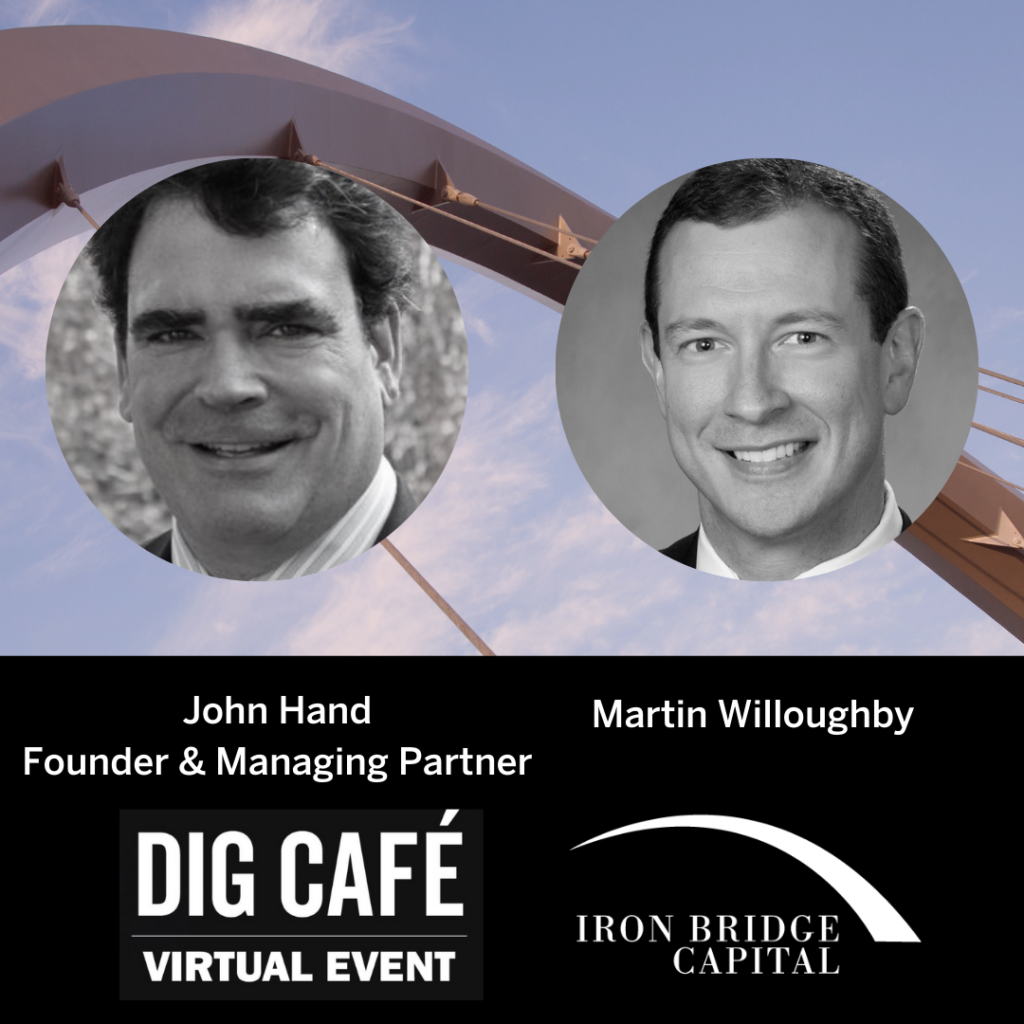 DIG CAFE RETURNS WITH THE DEVELOPERS OF CHARLESTON TECH CENTER
Featuring DIG NATION members John Hand & Martin Willoughby of Iron Bridge Capital
Wednesday, February 10 – 11:00 AM EST
REGISTER NOW
Get ready for Iron Bridge Capital, the developers of Charleston Tech Center. Designed to be home to a full house of tech-centric companies, CTC will serve as a centerpiece of Charleston's burgeoning tech district with a monument to the work-play continuum.
ABOUT IRON BRIDGE
Iron Bridge was founded in 2001 in Atlanta, Georgia to focus on real estate investment and development across in the Southeast. In 2014, the company was relocated to Charleston, South Carolina to continue the Southeast investment strategy. Since our inception, Iron Bridge has completed more than $400 million of investment and development projects and to date has not lost investor or lender capital in any project.
John Hand, Founder & Managing Partner
John Hand co-founded Iron Bridge Capital in 2001 in Atlanta, Georgia with a focus on real estate investments in the Southeast and relocated the firm to Charleston, South Carolina in 2014. Prior to starting Iron Bridge, he worked in the acquisitions group at Westbrook Partners, a $6 billion real estate opportunity fund manager headquartered in New York City where he evaluated and closed a wide variety of commercial real estate transactions both domestically and abroad. Transaction types included, among others, office, multi-family, industrial, credit lending, resort properties, hospitality, and master-planned community development.
Martin Willoughby
Mr. Willoughby has spent 25+ years in the Southeast in various leadership and advisory roles with real estate, technology, and financial services companies. Mr. Willoughby has launched and operated several successful businesses over the years including a law firm, title company, and a real estate leasing company. In addition, he served as General Counsel for a global technology firm and as an attorney with Butler Snow, LLP.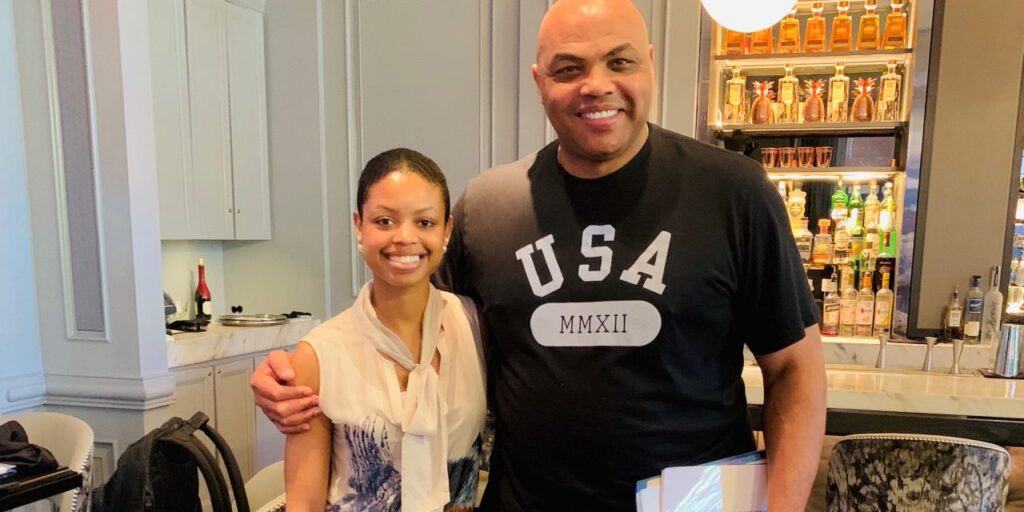 RALEIGH – Social good. North Carolina-based entrepreneur Ashlyn Sanders says she wrote NBA legend Charles Barkley "on a hunch." She'd just seen him appear as a guest on ABC's Season 10 of "Shark Tank," and she wanted to tell him about her MedTech startup. Much to her surprise, he replied back. Read more.

NASHVILLE – Transformed financing. Nashville-based Built Technologies, a lending software for construction projects, closed a $88 million Series C funding round. The round included several big names in the VC community, including Lee Fixel's new fund Addition. Get the deets.

ATLANTA – Panoramic views. Two well-recognized names in the Atlanta venture capital and entrepreneurial scenes are partnering to help fund overlooked, high-potential startups across the Southeast. Paul Judge, Ph.D., and BIP Capital co-founder Mark Buffington announced the formation of Panoramic Ventures, a new $300 million fund. Tech it out.

DURHAM – Gene-editing. Pairwise has closed its $90 million Series B funding round backing its tech for sustainable food innovation. Pairwise has built a unique crop trait development platform, based on CRISPR gene-editing technology licensed from leading research organizations. Learn more.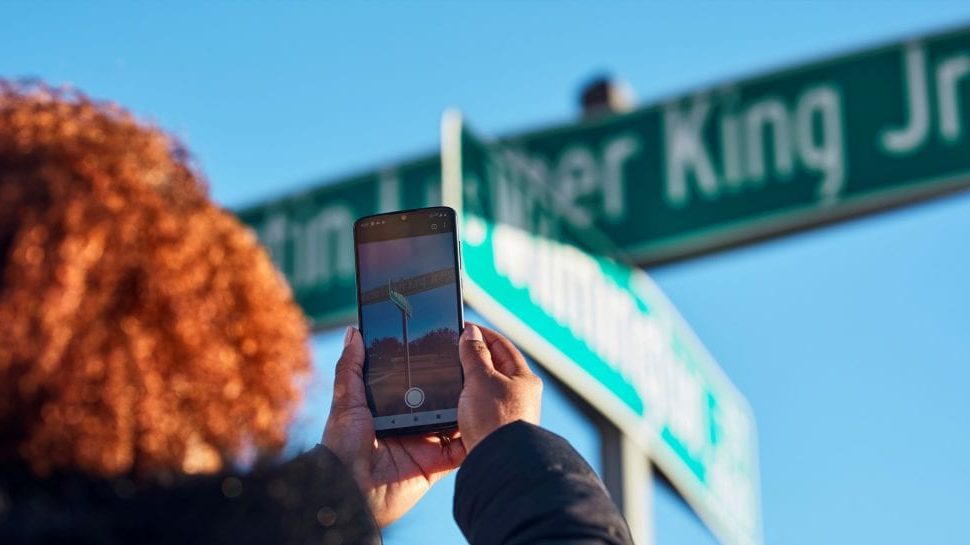 MLK ON MLK VIA VR TO CELEBRATE BLACK HISTORY MONTH
Lenovo is bringing Martin Luther King's historic "I Have a Dream" speech into a new dimension – augmented reality via your smartphone – as the nation observes Black History Month.
Via technology developed by the world's top PC seller and the DuSable Museum of African American History in Chicago, people wanting to experience the AR version of the speech only need to point their smartphone at any street named after MLK.
It's called "MLK on MLK."
You can "watch Martin Luther King Jr. deliver his groundbreaking speech and an immersive experience where you can walk up to 3D sculptures inspired by those who may have been present during that pivotal moment in history," says a Lenovo spokesperson.
DIG NATION MEMBER ROUNDUP
Upcoming Events
Thought & Action: Intelligent Ways to Invest in Bitcoin
This isn't a Bitcoin 101 discussion (Erik is happy to talk through the basics); rather, it's a discussion on how to participate in the upside while seeking to limit downside risk and volatility.
February 11, 2021
2:00pm – 2:30pm
Registration is Free
Job Openings
Data Protocol is Hiring Python, React & Full Stack Developers
To apply, send your resume to info@dataprotocol.com and mention the Job Title in the subject line.