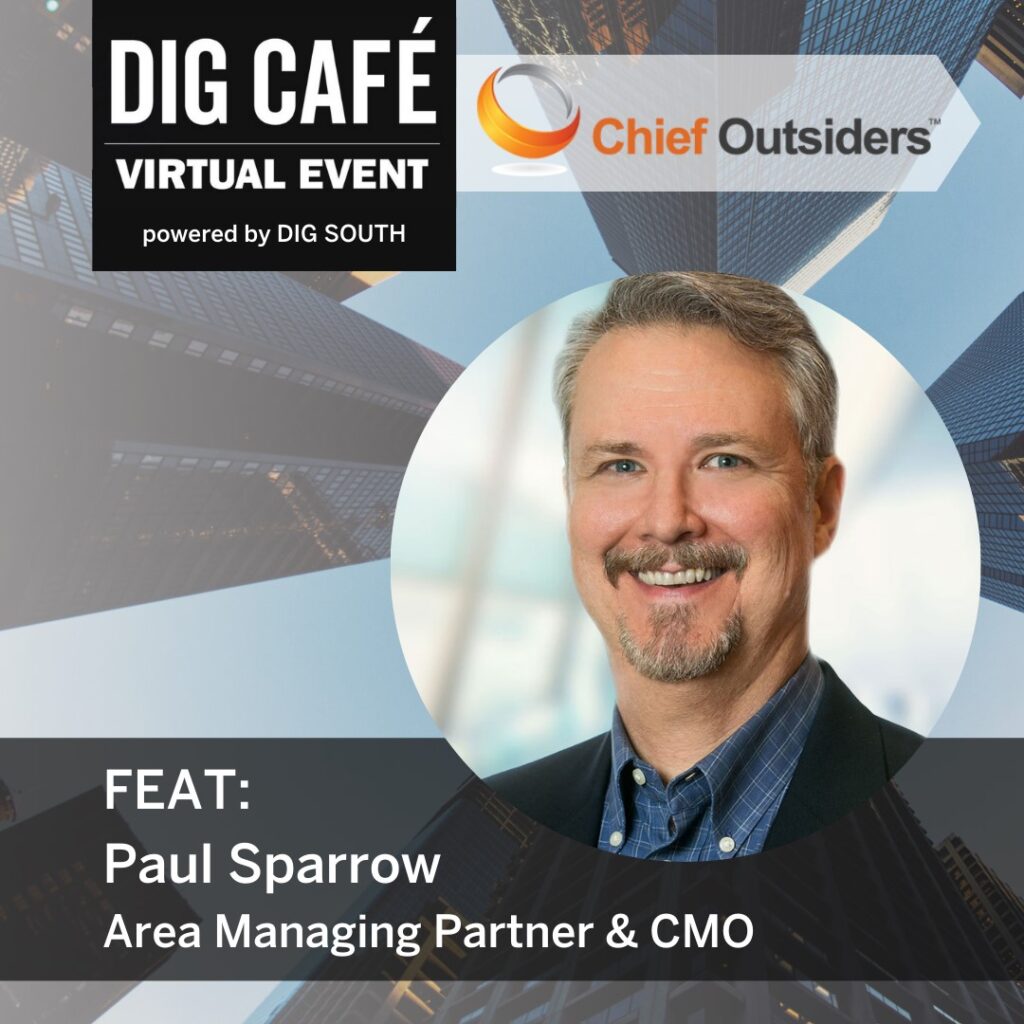 Learn New Growth Tools from CMO Paul Sparrow on DIG CAFÉ
Wednesday, March 10 at 11 AM ET
REGISTER NOW
Check Your Engine Oil Before Driving: Capitalizing on the Unique Economic State of Your Business
Chief Marketing Officer, speaker, and business growth expert Paul Sparrow shares a simple methodology for determining the economic health and trajectory of a given business. Coupled with the most recent forecasts and trends driving the core US economy, participants will be exposed to new tools that will help them drive the growth of their respective businesses.
RALEIGH – Now hiring. Pendo, a platform that accelerates product adoption and one of the Triangle's handful of billion-dollar unicorn companies, said it plans to hire 400 people this year. In a year-end review, the company said it has 120 positions open now. Read more.

ATLANTA – Movin' down south. Could e-commerce marketing benefit from a little bit of southern hospitality? The team behind Los Angeles-based Emotive thinks so. After raising a $50 million Series B round, Emotive is expanding and opening an office in Atlanta. Get the deets.

CHARLOTTE – Global data center. Charlotte-based firm Carolinas Fintech Ventures recently raised more than $2 million for the fund it uses to supply early-stage startups with much-needed capital. Tech it out.

WILMINGTON – Going abroad. nCino, a pioneer in cloud banking and digital transformation solutions for the global financial services industry, announced it is bolstering its European presence with the appointment of Jennifer Geary as General Manager, EMEA. Learn more.
CAREER OPENINGS
Data Protocol is Hiring Python, React & Full Stack Developers
To apply, send your resume to info@dataprotocol.com and mention the Job Title in the subject line.